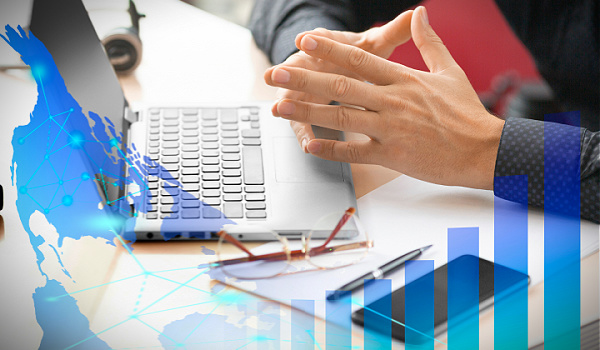 ---
Perhaps the biggest news in a busy week for wealth management and technology was the executive order signed by President Joe Biden calling for a coordinated effort by federal agencies in studying and proposing regulation on digital assets.
Now, I've been writing about this space for a while now and one of the biggest bugaboos for financial advisors—and the biggest complaints from investors and practitioners in the cryptocurrency space in general—has been the lack of regulatory transparency on what will happen to digital assets. Not just what will happen, but what the heck are they for tax and regulatory purposes?
So it's no surprise that most of the response from people working in the crypto space has been positive.
But never underestimate the federal government's ability to miss the point and double down on bad, confusing and altogether awful policy.
Exhibit A: Prohibition.
I digress, let's get to some wealthtech headlines.
---
LSEG – The London Stock Exchange Group announced it will divest BETA, MAxit and Digital Investor, known collectively as Beta+, to affiliates of Clearlake Capital Group and Motive Partners for $1.1 billion in cash.
BETA+ offers back-office processing to wealth managers, including securities processing and ta reporting. LESG plans to return proceeds of the sale to its shareholders via a buyback.
In addition, LSEG announces that it has entered into a new long-term strategic partnership for data, content and tools with BETA+ and portfolio companies owned by Motive and Clearlake. The partnership will provide LSEG with new, recurring revenues at attractive growth rates through access to new client segments.
UX Wealth Partners – UX Wealth Partners, an AI-drive TAMP, announced StockSnips as the latest model portfolio available on its marketplace.
StockSnips uses natural language processing to understand financial news sentiment; selecting the top 30 stocks from an all-cap universe of over 1,000 U.S. equities using a bi-factor model that blends daily sentiment and sentiment momentum, then trading then to equal weight
UX Wealth's model marketplace provides access to investments that rely on sentiment patterns, digital signal processing, AI and machine learning algorithms, and pattern matching to create dynamic portfolios for investors.
Advyzon – Advyzon, a portfolio management system for financial advisors that is growing into a comprehensive technology platform, announced that it is launching a turnkey asset management platform (TAMP) of its own, Advyzon Investment Management (AIM).
AIM will allow advisors to be more efficient via a better integrated user experience by providing new TAMP services within Advzyon's single-source code platform. At launch, it will offer risk-based models including active and passive mutual funds and ETFs, a tax-sensitive ETF-only solution, an ESG active/passive model, an alternative model, and direct indexing.
AIM will also include tax-optimization and tax-loss harvesting tools and methodologies, and plans to build out more core offerings and new strategies in the coming months.
CircleBlack – Cloud-based advisor software platform CircleBlack announced that it has appointed Lincoln Ross as its CEO and president, and made Ross a director of the company.
Ross joins CIrcleBlack from Envestnet, where he served as chief of business operations, leading strategic planning and transformation initiatives. He came to Envestnet in 2011, when the company purchased FundQuest, a $15 billion TAMP for which Ross served as CEO and president.
Alex Sauickie, CIrcleBlack's former CEO and president resigned to pursue other interests. Sauickie stepped in after the death of the firm's founder, John Michel, in 2020.
Refinitiv – Refinitiv, owned by LSEG, announced a strategic agreement with Vestorly, an AI-driven content creation and marketing platform.
Refinitiv customers will now be able to use Vestorly's capabilities within their own products and services, and can now access and personalize Vestorly content streams alongside the Refinitiv Workspapce for Wealth Advisors using their own data on customer interests, hobbies, retirement plans and financial holdings to fuel digital communications.
Robinhood – It sounds like Robinhood is finally letting its customers in on the game.
The giant digital DIY brokerage is reportedly going to offer fully paid securities lending to its clients, according to a recent report in Bloomberg. Called Stock Loan Income Program (or SLIP), it would allow users to earn passive income by lending whole shares of stocsk to other institutions.
Work on the feature has appeared as a beta version in the company's iPhone app.
---