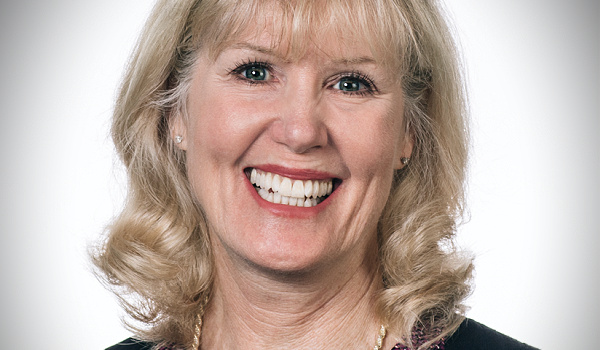 ---
Seeing as many as a dozen potential and current clients on a given day, financial advisors working within a credit union branch have unique needs. These professionals need the support of a tech-enabled partner specializing in placing investment programs within financial institutions with a deep understanding of the daily operations of this space.
Enter CUSO Financial Services – generally referred to across the wealth management industry as CFS – and its President and co-founder Valorie Seyfert. Over the past several years, Seyfert and CFS have successfully supported this segment of the wealth management industry, leading to significant growth for the Atria Wealth Solutions subsidiary.
The credit union-affiliated financial advisor space is positioned for incredible expansion, according to the company. In 2021, Atria saw a 12 percent increase in assets under advisement in this segment and a 22 percent increase since 2019. In the first two months of 2022, CFS announced three deals with credit unions representing nearly $3.5 billion in total assets.
Much of this growth is thanks to the forward-looking and efficiency-focused technology suite offered by CFS and supported by Atria.
Digital Wealth News recently connected with Seyfert to better understand the distinctive requirements for technology for this segment of the wealth management industry.
DWN: How can technology best support recruitment growth in the credit union investment program segment?
Seyfert: Financial professionals who work in financial institutions need technology that enables efficient data gathering, integrated planning process and automated tools to meet the needs of their clients and members.
Working in a bank or credit union branch often involves meeting with up to eight clients each day. Having technology that cuts the time for opening new accounts in half allows them much more time to work face-to-face with clients.
Data is another critical factor in an advisor's ability to track their service levels and identify new opportunities and build their pipeline. Having the best technology for efficient workflow to data gathering and reporting is critical to maximizing growth.
The draw for prospective advisors is that they can focus on efficiently servicing their clients, winning more business and doing what they do best which will result in growth of business for the advisor and the bank or credit union investment program.
DWN: What are the most critical tech-based solutions Atria provides that support growth for credit union investment programs?
Seyfert: Our comprehensive wealth management platform, Unio, is designed specifically to meet the needs of advisors and managers in credit union programs. Unio aggregates client and account data from over 200 different providers, provides fully integrated account workflow, CRM, activity management, electronic eSignature capable forms, document collection and retention, reporting, communication tools, training, marketing and many other features.
A financial professional can open a new advisory account in 14 minutes and communicate with clients in seconds using our built-in, compliant business texting capabilities.
Another key technology is Clear1, where clients can view all their accounts through a portal that is integrated into the credit union's home banking system. Other critical technologies include SendMyDocs, our mobile app for sending documents securely from any smart device, and BusinessOptimizer, which allows financial professionals to develop goals for specific growth levels, then track activities that help them achieve those goals.
Last year, we saw record growth in this segment – with 28% average revenue growth in 47 of our top 50 affiliated credit union programs. These tools played a significant role in this expansion and lay the foundation for future scale.
DWN: What are the most significant wealth tech opportunities and challenges for 2022 and beyond, especially for solutions that enable superior service and scalable growth?
Seyfert: The most significant tech opportunity is a real-time service score card that allows financial professionals and managers to submit and track service requests online. The score card is powered by a service ticketing system to provide transparency in the service experience. It also provides scalability as it allows the service team to support tickets that may involve multiple departments or answers.
Also significant is technology that houses training courses that can be easily accessed, assigned by managers, and tracked for completion. Superior service requires superior training to reinforce adoption of new technologies as well as proper usage.
Designing training into short and specific segments, makes it easy for advisors to consume. Training is critical at the time of onboarding a new advisor or new technology, just as important is the ability to go back to a short five- or ten-minute training episode to review something or learn a more advanced skill.
---