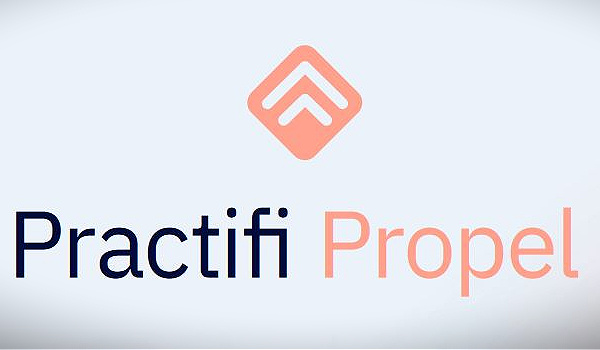 ---
In the highly competitive and consolidating wealth management industry, firms that can leverage advanced analytics to organize and surface mission-critical data will come out on top. That's why Practifi, a performance optimization platform for the wealth management industry, launched its new product, Practifi Propel.
This data-driven analytical tool helps executives organize and surface mission-critical data, the company explains. It offers firms a data visualization experience that uses "best-of-breed technology to leverage the power of data analytics," the Chicago and Sydney, Australia-based firm said in a release.
"High-performing wealth management firms must ensure they are on track to meet their goals by constantly monitoring the quality and source of new business and organic growth, said Glenn Elliott, CEO and Co-Founder of Practifi, who demonstrated the product at the recent Future Proof Wealth Festival in Huntington Beach, California. "We believe investing in a firm's data and analytics infrastructure ultimately amplifies the firm's core strengths – transforming the way the firm makes decisions."
Data is useless if it can't be easily accessed
Wealth institutions, broker-dealers and RIAs control significant client data that has the potential to help executives make more informed business decisions that can set them up for long-term success. But they need to be able to capitalize on the information they have, Elliott suggests.
"The insights they seek are often inaccessible when data is siloed," he said.
Practifi recognized that many firms' valuable data is often inaccessible on multiple legacy platforms. This all-too-common situation puts management at a disadvantage, as they often lack the insight that would drive more informed decisions.
Firms that lack this ability risk falling behind, and to compete, they may need to invest in a data and analytics infrastructure that can amplify their core strengths and driving better outcomes.
Elliott continued, "Today's leading wealth management firms depend on data to drive personalized client experiences and increase business efficiencies. Practifi Propel abolishes the challenges of siloed technology and seamlessly connects systems so executives can gain critical insights and achieve greater success. Designed for the wealth management industry, our new tool uses the right data infrastructure and analytics engine to reduce the risk of lost revenue opportunities and power a more data-driven future."
Last month, the company announced the launch of its new business development ap, designed to manage "multiple growth activities" while also enabling firms to  track pipeline performance. The ap includes tools for "comprehensive life cycle management through mergers and acquisitions."
---