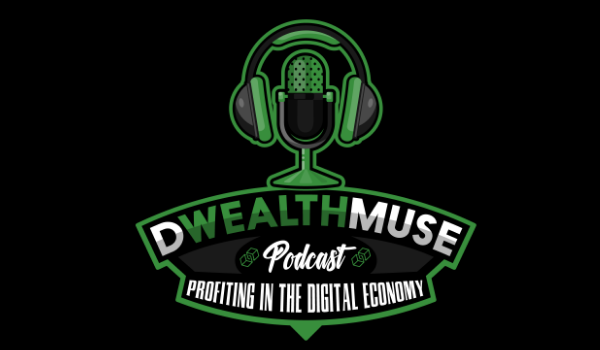 ---
DWealth Muse, with host Dara Albright, is a weekly podcast series on Digital Wealth News that bridges the knowledge gap between conventional and modern finance through original coverage of the tidal wave of technological and regulatory change headed to finance as it shifts to a digital, decentralized system.

You can listen to all Dara's podcasts at this link: https://dwealth.news/podcast/
---
EPISODE 66 -The Current State of Blockchain Venture and Public Cryptocurrency Investing
In this episode, DWealthMuse host, Dara Albright, and guest Matthew Le Merle, Co-Founder & Managing Partner of Blockchain Coinvestors, the highest performing blockchain venture fund of funds, discuss the current state of blockchain venture and public cryptocurrency investing. Highlights include:
Why Matt is as optimistic about the future of crypto today as he was when he was on the show in December;
Private blockchain valuations versus public crypto valuations;
The substantial increase in the number of blockchain enterprise unicorns;
Why now is a great time to be allocating capital to blockchain enterprises;
The industries being disrupted by blockchain innovation;
Why the digitalization of commerce is the next shoe to drop;
How much of the recent cryptocurrency market turmoil is due to fundamentals versus other factors;
Will today's social media companies be displaced by decentralized media?
Join thousands of industry leaders, CEOs and financial professionals at the Web3 Expo, being held at the Wynn Resort & Casino in Las Vegas on October 10th – 13th, for unprecedented networking opportunities, educational CE workshops and social events. CLICK HERE to reserve your discounted tickets using the promo code: DWealth, and to inquire about corporate packages.
---
CLICK HERE TO LISTEN TO EPISODE 66:
---
About the DWealth Muse Podcast Series & Host Dara Albright:
Some are calling this transition the greatest financial transformation since civilization moved from a barter to a currency system. It is truly that momentous.
In these podcasts, Albright and key fintech influencers discuss how this financial transformation is impacting asset classes, investment portfolios, businesses, markets and economic policy.
Albright and guests deliver insights and leading-edge information to listeners in lively conversations that make this complex topic fascinating to learn and easy to grasp so that investors and businesses, alike, can capitalize on this monumental change.   
Specific areas of coverage include:
Decentralized Finance (DeFi)
The Democratization of Finance (DemFi)
Digital Assets, Blockchain-based Assets and Cryptocurrencies
Security Token Offerings and Exchanges
Exempted Fintech Alternatives
Modern Liquid Alternatives
Wealthtech
Compliance & Risk Management
Fintech Savings Apps
You can listen to all Dara's podcasts at this link: https://dwealth.news/podcast/
---