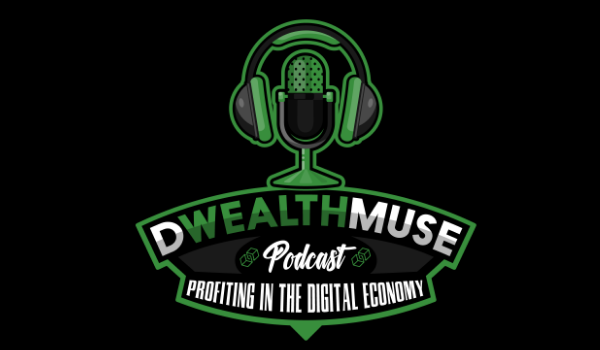 ---
DWealth Muse, with host Dara Albright, is a weekly podcast series on Digital Wealth News that bridges the knowledge gap between conventional and modern finance through original coverage of the tidal wave of technological and regulatory change headed to finance as it shifts to a digital, decentralized system.

You can listen to all Dara's podcasts at this link: https://dwealth.news/podcast/
---
EPISODE 74 – How the Stars are Aligning Perfectly for Web3
In this episode, DWealthMuse host, Dara Albright, and guest Susan Miller, world-renowned astrologer, author of 14 best-selling astrology books, Internet pioneer and founder of AstrologyZone.com, discuss how the stars are aligning perfectly for decentralization, collaboration and everything Web3. Highlights include:
Susan's inspirational life story and how astrology played a role in her foreseeing the growth potential of the Internet;
The many use cases of NFTs;
The creation of STARS NFTs:
How STARS NFTs are being used as a ticket to a growing community;
A glimpse into the future: how the Grand Mutation will change the look and feel of global society in the coming 200 years;
How the Aquarian ethos is setting the stage for a new era of decentralized finance and modern governance structures that will strengthen the voice of the common man;
Susan's predictions of when Web3 will reach mass adoption;
Some optimistic economic news and why a looming recession could be short-lived.
This episode is sponsored by Worthy Financial, the fintech company helping all investors – no matter how small – build a more secure financial future.
Susan Miller Links Referenced in the podcast:
CLICK HERE TO LISTEN TO EPISODE 74:
About the DWealthMuse Podcast Series & Host Dara Albright:
Some are calling this transition the greatest financial transformation since civilization moved from a barter to a currency system. It is truly that momentous.
In these podcasts, Albright and key fintech influencers discuss how this financial transformation is impacting asset classes, investment portfolios, businesses, markets and economic policy.
Albright and guests deliver insights and leading-edge information to listeners in lively conversations that make this complex topic fascinating to learn and easy to grasp so that investors and businesses, alike, can capitalize on this monumental change.   
Specific areas of coverage include:
Web3
Decentralized Finance (DeFi)
The Democratization of Finance (DemFi)
Digital Assets, Blockchain-based Assets and Cryptocurrencies
Security Token Offerings and Exchanges
Exempted Fintech Alternatives
Modern Liquid Alternatives
Wealthtech
Compliance & Risk Management
Fintech Savings Apps
You can listen to all Dara's podcasts at this link: https://dwealth.news/podcast/
---