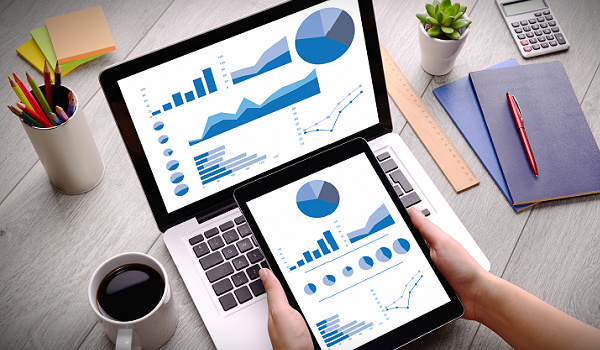 ---
By Cindy Taylor

Friends, we're again filling in for our lead writer this week, who has now lost a beloved family member.  Our hearts and prayers go out to him, and we'll continue to fill in for the next few weeks to provide him the time he needs with family. 
In the meantime, in this week's column covering all things advisortech, we explore news of a new combined crypto 401(k) and payroll offering, a new data partnership from some powerhouse partners and a new martech offering from three behemoths in the sector, plus more.
Let's get to the wealthtech headlines, noting the commentary under each is pulled from recent firm press announcements. 
---
Bento Engine



"Bento Engine Inc. ("Bento"), a fintech empowering financial advisors to deliver proactive, comprehensive advice at scale to better serve clients, deepen relationships and convert more prospects, today announced the addition of three key new team members for the roles of Chief Growth Officer, Chief of Staff and Advice Evangelist / Business Development Representative…
Initially launched with six firms in October 2021, Bento continues to grow rapidly; it currently has over 40 firms on platform. These additional team members join Bento as the fintech firm is launching new solutions and ramping up its capabilities to deliver timely, milestone-related advice to clients and their families."
Bitwage
"Bitwage, the world's leading provider of Bitcoin and cryptocurrency payroll, invoicing, and benefits solutions, today announced its partnership with ForUsAll to offer the first-ever one-stop-shop for cryptocurrency 401(k) combined with cryptocurrency payroll.
The decision to introduce these products was based on overwhelming demand from customers, which was measured by a waitlist posted by Bitwage. It was clear that companies and employees desired direct access to Bitcoin and other cryptocurrencies as part of their company-sponsored retirement plans.
Through Bitwage's integration with ForUsAll – a modern 401(k) provider that provides access to crypto, financial wellness, low fees and more – companies across the U.S. now have access to an easy-to-use, fully compliant 401(k) retirement plan that enables employees to automatically contribute a portion of their paycheck to crypto via ForUsAll's self-directed crypto window. 
Envestnet
"Envestnet, Inc. (NYSE: ENV), today announced that it is accelerating the growth of its Data and Analytics business by launching the Wealth Data platform, a cloud-based data intelligence solution for wealth advisory firms, to allow home offices and financial advisors to connect and enrich all the data sources across their practice and provide their clients with actionable insights at scale – all on one platform. This expansion of the Wealth Data Platform is possible through Envestnet's partnership with Snowflake, the Data Cloud company, and the Powered by Snowflake program.
By leveraging the highly scalable Snowflake platform and its data collaboration capabilities, Envestnet's customers will be able to effortlessly bring outside data sets into the Wealth Data Platform; combine, normalize, and enrich those data sets with others on the Envestnet platform; and deliver better insights to advisors and their clients. This enhanced platform improves data access, time, and efficiency, giving research and analytics teams the tools they need to work more seamlessly on their platforms by knitting together separate capabilities such as valuation, client aggregations, advisor analytics and more. The partnership will enhance Envestnet's ability to empower advisors to bring the best advice to clients, ultimately helping people live an Intelligent Financial Life™."
F2 Strategy



"In the face of a volatile market and tax code changes, a growing number of wealth management firms are turning to direct indexing as a way to improve tax optimization, or "beat the IRS." Beyond tax optimization, advisors and wealth managers believe direct indexing is a strong strategy for supporting ESG goals and customizing portfolios that could ultimately perform better.
There are many technology tools at play in the space and as it is very early, it's not clear how firms will use them all. But it is clear that while the technology is cost effective, there is room for improvement and these tools can evolve their offerings to meet advisors' expectations and provide clear value."  Results of survey can be viewed here.
Orion | Redtail | Snappy Kraken



"Orion Advisor Solutions today announces the launch of Redtail Campaigns, the industry's first CRM-centric advisor marketing suite. Powered by Snappy Kraken, an industry-leading marketing platform tool for financial advisors, Redtail Campaigns builds upon Orion's legacy Market*r tool, empowering advisors and firms to drive new business and deepen client relationships through hyper-personalized marketing campaigns launched right from their CRM dashboard…
Concepting, creating, deploying and tracking sophisticated marketing campaigns to attract new business was only an option for advisors who could afford to hire a marketing agency or in-house marketing staff. Now advisors can launch pre-built, sequenced marketing campaigns directly from their Redtail CRM. Advisors have access to campaigns on a variety of financial planning topics along with a full library of Snappy Kraken content and custom content from Orion's investment, financial planning and behavioral finance experts. Advisors can reduce time and energy spent on marketing activities, gain access to fresh content and benefit from 'always-on' marketing automation technology."
Riskalyze

"Riskalyze, the industry-leading growth platform for wealth management firms — used by tens of thousands of financial advisors to help investors invest fearlessly in all market conditions — today announced major enhancements to its growth platform at the company's annual Fearless Investing Summit. More than 50 asset management and technology partners as well as over 1,000 firm executives, advisors and industry influencers are gathered to share their experience growing their firms amid market volatility…
During the two-day event, Riskalyze unveiled major enhancements to the company's wealth management growth platform, extending the features available to advisors acquiring, engaging and retaining clients."
---
Make sure to stay abreast of all the most important news in the wealthtech and advisortech space each week in the ADVISOR TECH TALK column right here at Digital Wealth News!