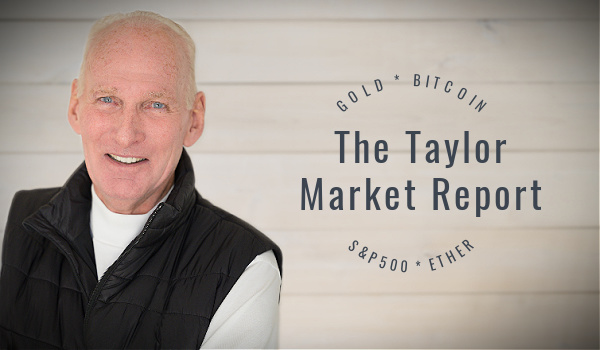 ---
Common Sense for Uncommon Markets
By Bill Taylor, Contributor/CIO-Entoro Investments
---
The opinions expressed below are my own & do not represent those of Entoro Investments or any of its affiliates.  Any financial advice included in the column is for entertainment purposes only.



Bullish for week of 3/14/23
BTC | ETH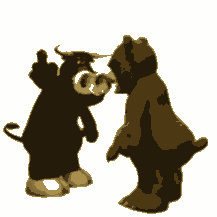 Neutral for week of 3/14/23
 


Bearish for week of 3/14/23
S&P 500   GOLD

3/14/23 Closing Prices:
BITCOIN:  $25,970.55 (+$1,630.90) | (+16.8% change Tue-Tue)
ETH:  $1,773.10(+$88.72) | (+13.9% change Tue-Tue)
Gold:  $1,887 (-$10.00) | (+4.9% change Tue-Tue)
S&P 500:  3,920.56 (+64.80) | (-1.7% change Tue-Tue)
---
Welcome to crazy times. Bank collapses, Fed uncertainty, recession fears, financial market volatility and, and, and….WTF!
The 16th largest bank in the U.S. collapses (SVB) joined by Signature Bank, a crypto-friendly institution, and immediately financial markets rally on HOPES the Fed will cut, not raise, interest rates. Geeeezzzz! Can you imagine if ALL banks failed, the markets might see all time highs. Crazy is the 'gentile' word for idiocy. 
There are certainly going to be other "shoes to fall" (it's the centipede effect and those critters have 100 feet and lots of shoes) in the coming weeks. Inflation isn't coming down just because a bank or two (or 3, 5 o 7) fail, so the Fed may pause in their rate hiking quest, but interest rates WILL work their way higher. With all that uncertainty, you can bet market volatility will spike too. Gonna get crazy.
On the bright side, both gold and bitcoin (plus ethereum) did their thing, jumping higher as a flight to safety. If we are actually in the beginning of a "de-dollarization" phase, expect more flight to safety and, correspondingly, higher gold, btc and eth prices.
BITCOIN & ETH………..As I have been saying, BTC and ETH bottomed months ago. I had called for BITCOIN to have pulled back to $21K last week but I sure didn't see the SVB collapse. BTC dropped to $20K and now…….whoa, $26K. Like I have been saying, buy on weakness and hold a slightly long core position. Still maintaining mid-year will begin the major upside.
GOLD………Well, it took a bank collapse to get GOLD to move higher. Like I said, I sure didn't see the bank failure coming. If it takes a bank to fail to get GOLD to go up, then I hope the GOLD "bugs" don't run out of banks. I expect the Fed to keep raising interest rates (maybe a pause first) and that ain't good for the metal. Again, hold or avoid.
S&P 500……..inflation, bank failures, recession, political instability, higher interest rates, etc etc. NOT good for equities. NOT good at all. It's a bear market and its gonna get worse. Get short.
---
IS THE FED BAILOUT (FULL DEPOSIT BACKSTOP) THE FIRST STEP IN TAKING OVER THE BANKING SYSTEM? PAVING THE WAY FOR A CBDC (CENTRAL BANK DIGITAL CURRENCY)?
ONCE AGAIN, WHERE WERE THE REGULATORS? THE GOVERNMENT WANTS TO REGULATE (CONTROL) BUT DOESN'T ACTUALLY SHOW UP FOR WORK.
---
NEW TARGETS:
BITCOIN 2023…….UP
ETH 2023…………UP
GOLD 2023……….??????????

S&P 500 2023……..DOWN…….DOWN……DOWN……...LOOKING AT 3,250
Current trading positions: 
SLIGHTLY LONG BITCOIN
SLIGHTLY LONG ETH
NEUTRAL GOLD
SHORT S&P 500
---
We compare the price of Bitcoin, Ethereum, Gold & the S&P 500. We use the CME Bitcoin Indexes (BRR & BRTI) and the CME Ethereum Indexes (ETH_RR_USD) & (ETH_RTI_USD) for reference as well as the London Bullion Market afternoon price settlement on the digital assets & gold.
---
Bill Taylor is CEO of Digital Wealth News and an advisor to Entoro Investments. He is widely published & quoted in financial media and an international expert on markets and BTC, ETH, Gold & SP500.
His opinions are solely his own and for informative purposes only.