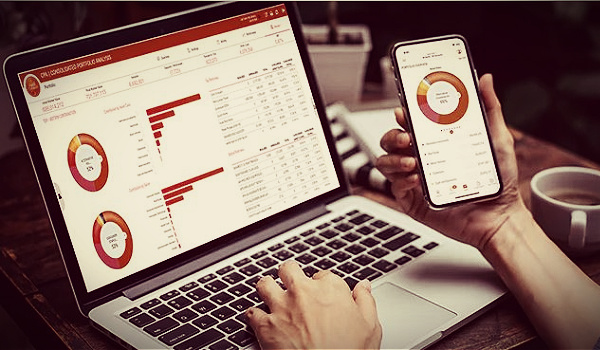 ---
It was another holiday week, but still a busy one in the advisor tech world.
In this week's Advisor Tech Talk, we have a new partnership for alternative investment platform CAIS, the launch of a new tech-driven RIA from the people who brought us United Capital,  and the hire of a long-time Envestnet leader at advisor tech startup SYSTM.
Without further ado, here are your advisor technology headlines for this week.
---
CAIS
CAIS announced the unveiling of a truly innovative platform for alternative investments in Canada with the Purpose Private Asset Platform. Now there is a way for eligible Canadians to easily access, learn about, diligence, and invest in best-in-class global alternative investment funds on a platform designed to provide access to some of the best alternative managers, institutional due diligence, and intuitive educational tools, using CAIS's alternative investment marketplace as a foundation. For the platform launch, Purpose is also debuting three previously inaccessible private asset funds to the Canadian market.
Modern Wealth Management
Modern  announced its launch with an investment from funds managed by Crestview Partners ("Crestview"), a leading private equity firm with significant experience investing in financial services businesses. Led by co-CEOs Gary Roth and Mike Capelle, as well as President Jason Gordo, Modern Wealth aims to acquire select RIAs in strategic locations across the United States with the objective of creating an integrated enterprise that empowers the success of financial advisors with growth-accelerating client service resources, specialized planning experts and modern technology.  Modern Wealth plans to take a "full team" approach to delivering comprehensive financial advice. The firm's client experience will be guided by a dedicated team of specialists—such as CFPs, tax planners, risk managers, CFAs, estate planners and others—to support advisors in the provision of holistic client service. The firm's specialized service model draws upon its leadership team's formidable experience spent building United Capital's national footprint and supporting hundreds of advisors.
Savvy Wealth
Savvy announced the launch of Savvy Direct Indexing, a proprietary solution that will enable its financial advisors to offer tax-optimized, risk-adjusted and personalized portfolios. The newest feature on Savvy's modern, integrated technology platform, Savvy Direct Indexing provides advisors with a solution to deliver tax-efficient, values-aligned portfolios that are customized to their high-net-worth (HNW) clients' unique environmental, social, and governance (ESG) preferences. This comes at a time when consumers across all industries, including wealth management, are clamoring for personalized solutions that reflect their specific priorities. Savvy Direct Indexing meets this burgeoning demand by enabling advisors at its national registered independent advisory (RIA) firm to customize a given index in line with clients' unique values, tax situations and financial preferences. This solution offers tax-loss harvesting capabilities to help investors offset or defer taxable gains and achieve tax alpha. Further, using Savvy Direct Indexing's automated rebalancing, advisors and their clients can manage for concentrated positions and target exposure to preferred style factors, potentially serving to enhance diversification, mitigate risk and achieve greater returns.
SMArtX Advisory Solutions
SMArtX announced it has added fifty-four strategies to its UMA platform, one of the largest monthly increases in its strategy roster that features most of the world's leading asset managers. Brown Advisory, Capital Wealth Planning, Renaissance Investment Management, Seizert Capital Partners, Spyglass Capital Management, Syntax, and WestEnd Advisors are new to the SMArtX platform as of April, while existing platform firms Beaumont Capital Management, ClearBridge Investments, Dana Investment Advisors, Invesco Advisors, J.P. Morgan Asset Management, T. Rowe Price Associates, Inc, and ZEGA Financial all added new strategies. The platform now features 1,181 strategies from 290 asset management firms.
SYSTM Wealth Solutions
SYSTM announced Danny Hamer as its Director of Technical Product Management. In his new role, Hamer leads the product management team and is responsible for partnering with both internal and external partners to design, deploy and operate the required technology and capabilities to support SYSTM. He is also overseeing the product side at SYSTM, ensuring a successful deployment of SYSTM Wealth as a technology platform to its client base. Hamer spent the previous 13 years at Envestnet Inc., in a variety of leadership roles, most recently as Principal Director of Technical Consulting. Prior to that, he spent three years at Capital Group.
---