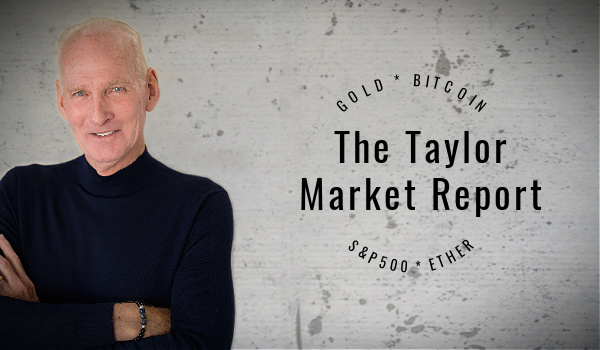 ---
Common Sense for Uncommon Markets
By Bill Taylor, Contributor/CIO-Entoro Investments
---
The opinions expressed below are my own & do not represent those of Entoro Investments, Digital Wealth News or any affiliates.  Any financial advice included in the column is for entertainment purposes only.



Bullish for week of 7/4/23
BTC | ETH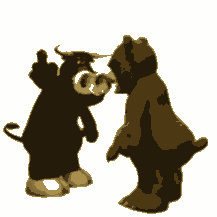 Neutral for week of 7/4/23
GOLD


Bearish for week of 7/4/23
S&P 500  

7/4/23 Closing Prices:
BTC: $31,013.12 (-$250.02) | (+.006% change Tue-Tue)
ETH: $1,958.10 (-$10.89) | (+4% change Tue-Tue)
Gold: $1,905(+$1.00) | (+.004% change Tue-Tue)
S&P 500: 4,455.59 (+5.21) | (+1.8% change Tue-Tue)
---
The first half of 2023 is done. Over. Complete. Finished. So, here we are in July (Happy 4th) and the march to 2024 is officially under way. By the way, the first half of this year has been something to behold. Financial markets defied the Fed's policy of raising interest rates and zoomed higher (S&P500). Gold didn't ignore the rising rates and lost 5% for the first half. Bitcoin and ethereum had a great first half thumbing their noses at the SEC's heavy hand of regulation. Oh well.
So here we are in the middle of summer. After this week's jobs report number on Friday (+240K) things probably will get very VERY quiet. Enjoy the summer and relax. Keep long BITCOIN and ETH , stay away from GOLD (yup, dead money) and DO NOT expect the S&P 500 (or S&P 7) to repeat the first half of the year. Reality and gravity will eventually spoil the bullish fever.
Happy 4th of July.
---
 IT HAPPENED. AGAIN. FIRST BITCOIN EXCEEDED THE PRICE OF GOLD (2017) AND NOW…….ETH IS FIRMLY ABOVE THE SHINY METAL'S PRICE.   IT'S RIGHT IN FRONT OF YOU; GOLD HAS BEEN REPLACED BY THE DIGITAL ASSET TWINS.  SORRY GOLD BULLS.
---
NEW TARGETS:
BITCOIN 2023…….UP……new all time highs

ETH 2023…………UP……..new all time highs

GOLD 2023……….??????????

S&P 500 2023……..DOWN…….DOWN……DOWN……...LOOKING AT 3,250
Current trading positions: 
SLIGHTLY LONG BITCOIN
SLIGHTLY LONG ETH
NEUTRAL GOLD
SHORT S&P 500
---
We compare the price of Bitcoin, Ethereum, Gold & the S&P 500. We use the CME Bitcoin Indexes (BRR & BRTI) and the CME Ethereum Indexes (ETH_RR_USD) & (ETH_RTI_USD) for reference as well as the London Bullion Market afternoon price settlement on the digital assets & gold.
---
Bill Taylor is CEO of Digital Wealth News and an advisor to Entoro Investments. He is widely published & quoted in financial media and an international expert on markets and BTC, ETH, Gold & SP500.
His opinions are solely his own and for informative purposes only.