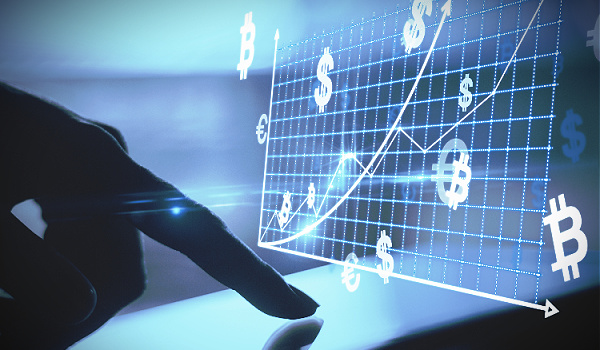 ---
Summer highs have come with interest rate hikes and a sigh of relief from the Fed with Taylor Swift's help (pun intended).
That said, with recent improved numbers, America is NOT going into a recession.
Not yet.
The SEC's focus is now on AI solutions.
Can the regulator win a war on two fronts (AI & crypto)?
Microsoft and PayPal are in a "bromance" (who knew?).
And a MassMutual subsidiary is offering life insurance alongside a home purchase.
This is your week in digital wealth!
Note: We already covered the JP Morgan/TIFIN AI story here.
---
WealthTech, RegTech, Regulatory, and Treasury
Securities and Exchange Commission (SEC)
As the investment world continues to deploy automated models, America's top regulator proposed new rules for key players.
Per one rule, broker-dealers and investment advisers must address "conflicts of interest" when using AI models in trading.
Firms will be required to eliminate AI "rogue behavior" once discovered.
Per media reports, the SEC might limit automated algorithms that drive retail trading apps (like Robinhood).
The FinTech Open Source Foundation (FINOS)/Citi
An initiative between leading financial institutions, the FinTech Open Source Foundation (FINOS), and the Linux Foundation launched a new standard for public cloud infrastructure deployments.
The protocol works off Citis' iterations of its services in similar scenarios.
Citi also selected Delta Capita, a financial infrastructure solutions firm based across the pond in London, to commercialize "QMA", its digital communications platform.
Clearwater Analytics Holdings, Inc.
Leading Software-as-a-Service (SaaS) FinTech firm Clearwater Analytics revealed that "Clearwater-GPT", a generative AI product for the wealth management industry, will be available for certain clients.
Clearwater-GPT works across multiple asset classes and has several flexible integrated functions.
DriveWealth, LLC
Investment solutions firm DriveWealth, LLC, indicated the global launch of its options trading platform.
The product has extended features, including market information, tax reports, trade strategy execution, and more.
Crypto, Blockchain, and Digital Assets
Sarson Funds, LLC/Blockpass
Digital asset investment company Sarson Funds announced the integration of Blockpass, the "on-chain" compliance solution, with its stablecoin ecosystems.
Sarson Funds has stablecoins on the Bitcoin Cash (BCH) and Casper (CSPR) blockchains.
Together Labs/IMVU
Blockchain solutions firm Together Labs revealed that users of IMVU, the world's largest Web3 social Metaverse, can now design, create, and mint Non-Fungible Tokens (NFTs).
Users can trade digital items within its marketplace powered by VCOIN, the ecosystem's native token.
Chainalysis/Deloitte
Deloitte, a "Big Four" accounting firm, revealed it teamed up with Chainalysis, a leading blockchain analysis and intelligence company.
The collaboration will see both parties working together to help institutional clients (especially governments) navigate the often volatile waters of the cryptospace.
FinTech, Personal Finance, and Apps
Microsoft/PayPal
Software giant Microsoft revealed the integration of payments giant PayPal's "buy-now-pay-later" (BNPL) solution ("PayPal Pay Later") to its store.
Customers in several countries across Europe and the U.S. have access to the product.
The Venmo option in America outside the Xbox store is coming soon.
Mastercard/Billtrust
B2B transactions can now flow seamlessly with the launch of "Mastercard Receivables Manager", an "accounts receivable" product by payment processing behemoth Mastercard.
Mastercard developed the solution with Billtrust, a leading "accounts receivable" solutions firm.
EarlyBird Central Inc.
Family-focused gifting platform EarlyBird launched "EarlyBird 2.0", the latest iteration of its wealth-building software.
This expands on the platform's previous successes and allows friends and relatives to send "gifts" to the young ones they love.
They become part of "The Nest",the core of its ecosystem that supports future investing for children.
Banking, Payments, and Infrastructure
Checkbook/Zelle
Push payments ecosystem Checkbook revealed the addition of Zelle, the digital payments network, as an option for users.
Checkbook allows payments with just an email address.
Repay Holdings Corporation/Zappix
Transactions solutions firm Repay Holdings revealed its partnership with digital customer solutions company Zappix.
Per the cooperation, REPAY's customers can offer several payment offerings to their clients, including ACH and cards.
BankLabs
BankLabs, a premier innovative banking software solutions company, announced the launch of "Participate", an open-ended loan trading platform.
"Participate" offers end-to-end digitization, including workflows, document handling, "loan fractionalization", and more.
PortX/Prelim
PortX, a boutique financial infrastructure development firm, revealed its partnership with Prelim, a San Francisco-based open banking solutions company.
Per the collaboration, financial institutions can deploy Prelim's digital onboarding solutions via PortX's API.
REtech, InsurtTech and Investing
Tavant/ARC Home LLC
Leading digital mortgage broker ARC Home LLC revealed the launch of "SPARC 2.0.", a broker solution developed in partnership with credit solutions firm Tavant.
"SPARC 2.0." enables brokers within ARC Home's ecosystem to have an end-to-end digital-only experience.
Betterview Marketplace Inc./EagleView Technolgoies Inc.
Property & Casualty (P&C) InsurTech solutions firm Betterview announced its partnership with EagleView, an aerial imagery solutions firm.
The cooperation gives customers of both companies access to valuable aerial data for improved quotes and risk solutions (for Betterview) and property analytics intelligence (for EagleView).
Haven Life/ Massachusetts Mutual Life Insurance Company(MassMutual) /Blend
Buying a home now comes with an added plus: life insurance.
The option is available via a collaboration between Haven Life, a digital subsidiary of MassMutual, and banking software provider Blend.
Lenders across the country integrated with Blend's mortgage product can offer this solution to their customers.
---