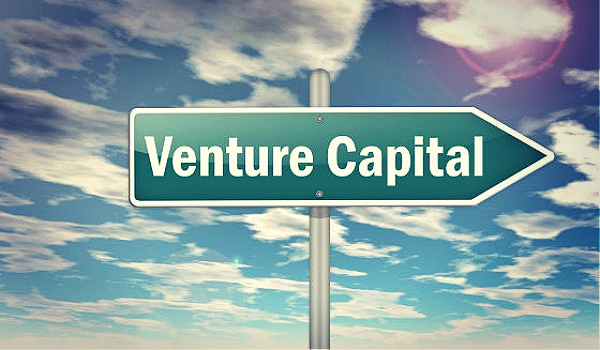 ---
We're back again today with another round of top 5 VC deals for the week in the digital wealth sector.
This week we included a new sector – govtech – as part of these platforms are revenue monetization by local governments, plus a B2B commerce platform for the manufacturing sector, out of India. We thought that was quite interesting and different than the typical payments or crypto exchange deals. Fintech is SO cool, and SO diverse, isn't it?!!
Also – two deals this week are coming out of India. We're seeing fintech VC activity ramp up dramatically in that continent and we love it. Where there's financial innovation, there's market growth and democratization.
Check out this week's top 5 fintech VC deals for the week below…
---
CivicPlus (Govtech) | $290M Equity & Crypto Funding | KS-based cloud software for local governments | Funding round let by Insight Partners

LinkedIn Overview: "By combining intuitive technology with a wealth of knowledge about local government, CivicPlus provides tailored solutions that help our clients do more with less. Through the power of our product suites, we've partnered with over 2000 local governments, streamlining their work and helping them better connect with citizens. Our team of experts collaborate with clients to craft and deliver their unique vision of success, always looking to integrate the latest best practices. Our solutions are backed by responsive service and support 24/7/365, because we know that the more we give you, the more you'll achieve."
Moglix (B2B Commerce) – $120M, Series E | Indian B2B platfor for supply chain financing and more | Backers include Falcon Edge Capital and Harvard Management Company



LinkedIn Overview

: "At Moglix Business, we empower enterprises to improve profitability by consolidating their vendor base and digitizing their indirect procurement, leveraging our supply chain network, category expertise and technology backbone. Currently, we provide 500,000+ SKUs in 50+ categories across MRO, Packaging and PPE. Our supplier base of 10,000+ suppliers and 40+ international logistics partners delivers to 120+ countries across the globe."
Bux (Neobroker) | $80 million, Series C | Amsterdam-based brokerage for Europe | Prosus Ventures and Tencent



LinkedIn Firm Overview

: "With over 500,000 clients, BUX is Europe's fastest-growing neo-broker and has been making it easy and affordable for Europeans to do more with their money since 2014. BUX's flagship platform, BUX Zero, is making commission-free investing accessible, intuitive, and affordable for both first time and existing investors allowing them to invest in a large suite of shares or ETFs they care about. BUX Zero is currently available in the Netherlands, Germany, Austria, France and Belgium. The full range of BUX products, including BUX Crypto which allows users to invest in real cryptocurrencies, and BUX X, where users can trade in contracts for difference (CFDs), are available across multiple countries in Europe. Headquartered in Amsterdam, the Netherlands, BUX is backed by some of the most prominent international Venture Capital firms."
Pine Labs (Payments) | $285 million | Indian-based merchant payments and terminals | Baron Capital Group, Duro Capital, Marshall Wace, Moore Strategic Ventures, Ward Ferry Management, Temasek, Lone Pine Capital, Sunley House Capital



LinkedIn Firm Overview

: "Pine Labs offers a merchant platform that includes technology and financial solutions for merchants to help them in increasing their revenue, reducing the cost and complexity of running business, and managing the risks involved. The company connects financial institutions and consumer brands to empower merchants to deliver value to their retail customers. Pine Labs and its technology platform power offline and online last-mile retail transactions, provide customer insights to merchants for targeted sales and offer risk-managed financial solutions for merchants' business growth. Today, over 1,00,000 merchants in India and several other Asian countries, use Pine Labs' platform and solutions to run accessible, affordable, speedy and risk-managed last-mile retail operations…"
SaltPay (Payments) | $500M, Series C | UK-based small business payments platform | Hedosophia, Tiger Global



LinkedIn Firm Overview

: "Small businesses are the foundation of vibrant and dynamic societies, but are all too often neglected by big service providers – small merchants pay too much for payments in hidden fees, customer service is focused on the "big guy," and set up is slow. We're building a payments company that's different – an ecosystem of services to automate your operations and grow your profits. Imagine onboarding in minutes (not days), service that's truly personal and products designed to support you at each stage of growth."
We'll be back next week with more news on fintech VC funding.
---