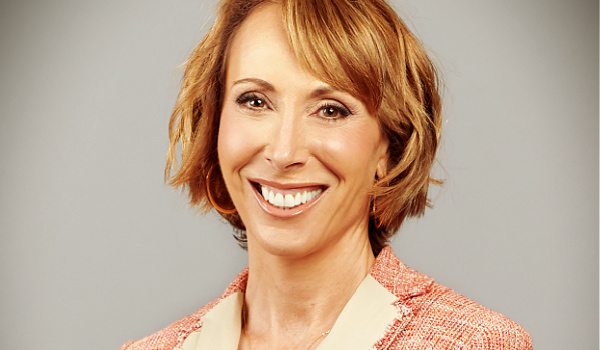 ---
The fintech space is increasingly attracting well-established C-suite leaders from wealth management firms.
And the recent move by Susan Theder, the outgoing CMO of Advisor Group, to become Chief Marketing and Experience Officer at FMG Suite, the venture capital-backed provider of digital marketing solutions to wealth management and insurance firms, fits within this budding trend.
With over 30 years of experience as an award-winning marketing, branding and communications leader, Theder's professional pedigree includes senior positions at Cetera Financial Group, Pershing and Fidelity, in addition to her most recent role at Advisor Group, which supports over 10,000 financial advisors across the country, with more than $475 billion in assets.
For Theder, joining the leadership team of a rapidly-expanding fintech firm wasn't necessarily a huge leap.
She already serves on the Board of Directors for both Smarsh – the global regtech firm for wealth management businesses – as well as ComplySci, the employee compliance software provider for financial services firms. Each of these technology companies are backed by K1 Investment Management, a global private equity firm.
DWN connected with Theder to discuss why she joined FMG Suite, the future of digital marketing and how she hopes to contribute to the company's already significant growth trajectory.
---
DWN: After so many years in CMO and other senior marketing roles with some of the largest firms in the wealth management space, why did you decide to join FMG Suite?
I've really enjoyed my time at each of the firms where I've worked, and while each role has been unique, there's been one constant element throughout my career: I have always been passionate about marketing technology and helping advisors leverage marketing to grow their businesses.
From my days at Fidelity and then onwards at Pershing, Cetera and, most recently, Advisor Group I've been inspired by the crucial role financial advisors serve in helping people reach their life goals – And, by extension, how important it is for financial advisors to maximize opportunities to connect with potential clients who need their help, and to communicate with existing clients on a meaningful level.
And having been an FMG enterprise customer for 10 years, I can say first-hand that the company's solutions are ideal for helping financial advisors do just that. When financial advisors can access FMG through an enterprise relationship it is viewed as a significant value-added offering that supports their ability to grow their business and retain clients.
There's no question that the role of digital marketing in a financial professional's business will only continue to increase. Given that reality, going even deeper in this space, with the industry's leading solutions provider, was not only a natural evolution in my career, but an opportunity I couldn't pass up.
DWN: There seems to be a heightened level of interest among certain C-suite executives at well-established wealth management firms to pursue opportunities that are more fintech related. Would you say your move to FMG Suite from Advisor Group reflects this trend?
Absolutely! Over the past two years, so many of my friends and contacts at C-suite teams throughout wealth management have voiced an interest in getting more involved with fintech-related initiatives and businesses, whether at the management or board level.
Advisor Group is very well-positioned in the industry when it comes to being fintech forward-looking, and I'd like to think I have contributed to that aspect of the company's culture over the years with my passion for building the company's capabilities in digital marketing, communications and brand strategy.
And the reality is, advisors are relying more and more on technology to conduct business and interact with clients. Consequently, the pressure is on wealth management firms to update or replace outdated, disparate systems with modern, device-agnostic platforms that enable advisors and their clients to manage all aspects of their relationship from anywhere, anytime.
As a result, I think there's an obvious appeal to become part of fast-moving, well-funded, innovation-driven companies that have the potential to transform the ways in which our industry and financial advisors do business
DWN: What are the most impactful digital marketing solutions that wealth management firms, insurance firms and their affiliated professionals continue to overlook or under-utilize – And how will you help FMG Suite's customers better leverage the full potential of digital marketing?
In my opinion, it's the ability to have an integrated approach to marketing across all mediums and channels. Some advisors are good at email marketing, or social media, or events, etc. But there aren't many that do it all well – and develop marketing plans and activities that are integrated across all channels.
FMG makes this somewhat daunting task easier by enabling an advisor to manage every one of those aspects from their FMG dashboard. For example, with a few clicks, an advisor holding an event can launch a direct mail and/or email invite, an automatically created registration landing page, triggered social posts, a push notification through text, and even event materials for handing out at the event if desired.
I think many home offices aren't fully aware of FMG's capabilities, or they aren't fully utilizing them. Just one recent example of this is FMG's recently launched mobile app that pushes real-time content to an advisor's phone giving them the option to swipe to post or send.
I hope to help drive awareness of these capabilities as well as the powerful results that advisors experience when they shift from a single channel strategy to a fully integrated marketing plan that includes all mediums.
DWN: Does it feel strange to go from being a customer to a solutions provider? What are the aspects of your work that you believe will change significantly relative to your past roles, and what aspects of your work do you expect will remain largely the same?
The reality is that I've served in both customer and solutions provider roles throughout my career, and it's given me the perspective and drive to always push harder to deliver more value to the people I support.
For 15 years, I served RIAs and broker-dealers at Fidelity/NFS and Pershing. For 10 years, I directly supported and built solutions for financial professionals at Cetera and Advisor Group.
What's exciting about my new role at FMG is that it's all about the intersection of understanding the customer and the solutions provider- something my background aligns with exceptionally well.
It's energizing to be able to channel my passion and experience in a way that helps financial services firms of all sizes and helps position FMG as their true partner sharing a vested interest in the success of their business.
DWN: What does success in your new role at FMG Suite look like to you – One year from now, three years from now, and beyond?
FMG will have more enterprise customers and will be helping them leverage the platform to enhance their value proposition as well as helping to drive incremental revenue growth of their existing professionals.
Financial professionals will be wow'd by the additional capabilities available through the mobile app and will benefit from being able to share even more content with the swipe of the finger. FMG will be even more visible as the preeminent thought leader on digital marketing.
In three years, FMG will have an end-to-end, fully integrated and mobile enabled marketing and sales automation capability helping firms of all sizes – and even additional industries – manage their marketing activities throughout the prospect and customer journey to maximize results.
And the connective tissue through all of this?  It's all about helping the people we serve leverage technology to streamline and enhance their ability to attract new clients, convert more prospects into clients, and build deeper relationships with clients that result in referrals.  
---