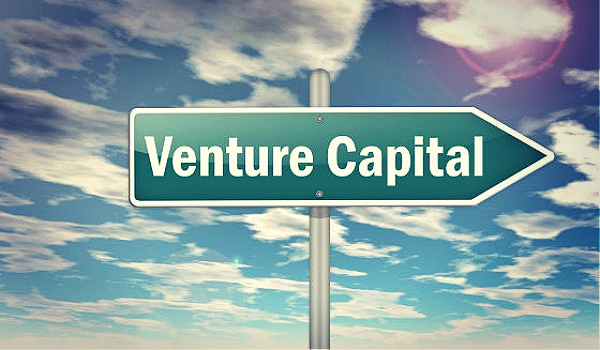 ---
Now that we're officially post-Labor Day, and in keeping with our summer wrap up theme for this week with our other columns Advisor Tech Talk and The Week in Digital Wealth, we're looking at the top 5 largest fintech deals of the summer, and there have been some whoppers. To give you a perspective, the LOWEST funding level in this Top 5 list for the summer was a $500M Series G for equity management system Carta. The top deal came in at $1B+ (yes, "B") for NC-based financial reporting software firm insightsoftware.
Intrestingly, not one trend emerged in terms of categories for these investments. They ranged from payments to crypto to challenger bank to reporting software.
Without further ado, here are this summer's top 5 fintech VC deals for the week below…
---
Mollie (Payments) | $800M, Equity | Dutch payments firm (equivalent of Stripe_ | Blackstone Growth, QT Growth, General Atlantic, HMI Capital, Alkeon Capital, TCV

LinkedIn Firm Overview: "Mollie is a pioneer in the payment industry. The company is also one of the fastest growing payment processors within Europe. Mollie facilitates companies of all sizes to scale and grow by using different payment methods. With the help of a simple and clear payments-API Mollie can offer multiple payment methods in a uniform way. Mollie's mission is to become the most-loved PSP in Europe by simplifying complex financial services. Mollie currently has nearly 100,000 customers in Europe. Mollie employs an international team of nearly 300 professionals, is headquartered in Amsterdam and has offices in four other locations across Europe.

insightsoftware (Financial Reporting) | $1.09B Equity| NC-based enterprise financial reporting platform| Hg|

LinkedIn Firm Overview: "Reach a higher level of financial intelligence with finance-owned solutions that enable fast, accurate reporting, forecasting, planning, and close directly from your core financial systems. insightsoftware enables the office of the CFO to connect to and make sense of enterprise data that is currently spread across a range of point solutions, adding context and building confidence and trust in that data so they can achieve a greater level of financial intelligence across their organization, which is how best-in-class finance teams operate. Over 25,000 organizations worldwide rely on insightsoftware's portfolio of financial reporting, business dashboards, budgeting and planning, consolidation and close, tax provisioning, and transfer pricing applications to provide them with increased productivity, visibility, accuracy, and compliance. For more information visit www.insightsoftware.com."

Revolut (Challenger Bank) | $800 million, Series E | UK-based digital banking, insurtech & trading platform | SoftBank Vision Fund 2, Tiger Global |

LinkedIn Firm Overview: "We are building the world's first truly global financial superapp. In 2015, Revolut launched in the UK offering money transfer and exchange. Today, our 15 million customers around the world use dozens of Revolut's innovative products to make more than 100 million transactions a month. Across our personal and business accounts, we help customers improve their financial health, give them more control, and connect people seamlessly across the world."

FTX (Crypto) | $900M| SF-based crypto derivatives trading exchange| SoftBank Group Corp., Sequoia Capital, Third Point, Israel Englander, Alan Howard, Paul Tudor Jones, Thoma Bravo |

LinkedIn Firm Overview: "Currently, there are many problems plaguing the top future exchanges: Clawbacks, Broken Liquidation Systems, Poorly Designed Products and Margin Wallets. We are traders. We share your frustrations. In fact, we've written countless white papers and given hours of feedback to these exchanges, but to no avail. Like you, we are very excited about the future of cryptocurrency, but immature exchange infrastructure has been holding this space back. This is why we created FTX! Our mission is twofold – to build the best derivatives exchange and to help move this space toward becoming institutional! We are strong believers in education, and we have been actively collaborating and engaging in dialogue with players in the ecosystem."

Carta | $500M, Series G | SF-based equity management program | Silver Lake |

LinkedIn Firm Overview: "We're on a mission to create more owners. By building the global ownership management platform, we're changing how companies, investors, law firms, and employees manage equity. Our team is focused on converging private and public markets and mapping and connecting the global ownership network. We all believe we are building a generational company, that will change how ownership and finance works…"
We'll be back next week with more news on fintech VC funding.
---