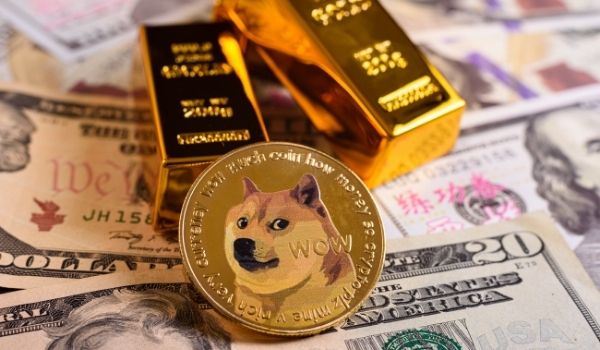 ---
By Nathan Frankovitz
According to the American Kennel Club, the Shiba Inu is an ancient breed of dog "…named after its history as a hunter in the rugged mountains of Japan." In modern times, it also happens to be the face of an $81 billion dollar cryptocurrency named Dogecoin. The crypto asset's meteoric rise owes its 9537% YTD (as of 05/04/21) gain to Kabosu, the original "Doge" that went viral in 2010. Admittedly, beyond its sensationally cute mascot and absurd catchphrases like "wow much coin," "how money," "so crypto," "plz mine v rich very currency," DOGE's underlying value proposition is dubious.
Of course, Dogecoin's lightheartedness appears to be its greatest virtue. The crypto asset ecosystem is intimidating, veiled behind jargon that blurs the lines between finance, computer science, governance, and even religious fanaticism. Fortunes come and go easily for many cryptocurrency speculators, who often don't understand the technologies underlying their investments. In contrast, Dogecoin.com makes no promises of grandeur. Opening in bold with "1 Dogecoin = 1 Dogecoin", Dogecoin's official site simply states, "Dogecoin sets itself apart from other digital currencies with an amazing, vibrant community made up of friendly folks just like you." Born as a parody to Bitcoin in 2013, Dogecoin has and continues to grow from internet meme culture's fertile grounds.
But if Doge's fundamental value proposition is truly barren, how does it continue to climb the charts? Where is the "smart money," and why aren't they taking profits to reinvest in "real" projects? At the time of writing, Dogecoin is the fourth largest cryptocurrency by market cap. It has surpassed the leading oracle network Chainlink, the leading decentralized exchange Uniswap, and even the leading "Ethereum-killer" Cardano. With tens of billions of dollars invested in these crypto assets, Dogecoin's success isn't trivial. Rather, its massive capital inflows are drawing eyes.
On Tuesday, Galaxy Digital Research issued a report titled, "Dogecoin: The Most Honest Sh*tcoin." Despite citing "zero development," "no market infrastructure," "barely any wallet software," and the fact that "many exchanges still don't support it," the report acknowledges unique strengths possessed by Dogecoin's rare breed, "…despite its deficiencies, Dogecoin has remarkably strong fundamentals and powerful forces supporting its rise: a genuine origin story, longevity, and a growing community of users who appear determined to meme a Shiba Inu-themed global currency into existence."
Dogecoin traces its origins to Litecoin. In 2011, Litecoin forked from Bitcoin in an effort to provide faster and cheaper transactions while maintaining many of Bitcoin's traits such as its proof-of-work mechanism and hard cap supply. Litecoin itself was forked numerous times, with one fork of a fork of a fork eventually resulting in Dogecoin. Like Litecoin, Dogecoin inherits many of Bitcoin's core technologies while offering its own unique properties. Notably, Dogecoin transactions take only 1 minute to verify. In contrast, Litecoin takes about 2.5 minutes to verify transactions. Bitcoin transactions can take anywhere from 10 minutes to several hours, sometimes days, to confirm. While Bitcoin's properties have attracted strong narratives for its use as a store of value, it remains a poor vehicle for day-to-day transactions. Dogecoin may prove itself fit to fill a niche for these types of payments because it is relatively quick, widely accepted across crypto communities, and satisfies needs for small but rapid daily transactions.
It is no secret that Elon Musk, CEO of Tesla and SpaceX, has played a pivotal role in Dogecoin's recent growth. Renowned for his brazen sense of humor, Elon's record for viral meme-inspiring tweets earned his candidacy and eventual status as "community-appointed CEO" for Dogecoin. The ensuing correlation between Elon's tweets and Dogecoin's price action demonstrates the power of Dogecoin's community and value of network effects, illustrated by Metcalfe's Law. Tech investor billionaire and outspoken crypto enthusiast Mark Cuban has joined chorus, tweeting, "As long as more companies take doge for products/services, then Doge can be a usable currency because it MAY hold its purchasing value better than a $ in your bank.", adding, "…yes, a joke is now legit." Consistent with his words, Cuban's Dallas Mavericks began accepting DOGE as payment for tickets and merchandise online in early March.
On May 4th, leading crypto custodian and exchange Gemini (founded by the Winklevoss twins in 2014) announced it now supports Dogecoin. The blog post states, "Dogecoin is the people's money. It's organic, irreverent, and fun. It's not forced on us by a government or some other central authority, it's chosen by us, for us — by the people, for the people. Wow." Strained as the non-satirical arguments for Doge may be, Gemini's post raises considerable philosophical questions. "Yes, it's a meme coin, but all money is a meme. And all money is both an idea and a matter of faith or belief in it." Consistent with many pro-crypto arguments, it falls back to the fundamental supply and demand argument. "No one person, organization, or authority decides the value of a crypto – its value is determined by its supply and your demand for it. In Dogecoin's case, its money supply is transparent, predictable, and disinflationary."
Empowered by crypto, it is up to ordinary people to decide what money is to them. If the global financial system will one day operate predominantly on a decentralized monetary system, many ideas will rise and fall before then. In the meantime, the burden falls on investors to research and place their bets accordingly. Perhaps Musk said it best in his February Clubhouse interview. "Dogecoin was made as a joke to make fun of cryptocurrencies. But fate loves irony. The most ironic outcome would be that Dogecoin becomes the currency of Earth in the future." If you want to see the next part of Elon's Dogecoin saga unfold live, tune in to NBC's Saturday Night Live May 8th. "The Dogefather" is hosting.
---
Please drop a like, follow, share, or reach out to us. Crypto is all about community.