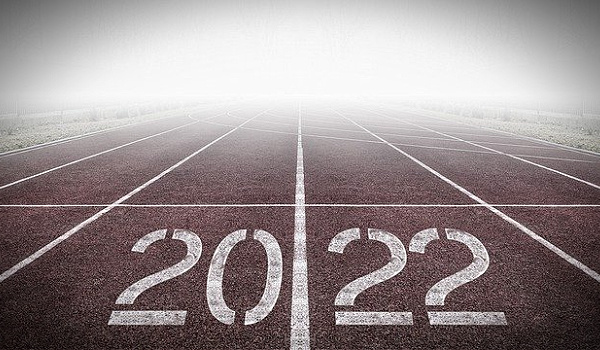 ---
We're now WELL into 2022 (all of 10 days as we write this!) and have had the benefit of having literally DOZENS of fintech entrepreneurs and C-suite executives volunteer to share their insights with Digital Wealth News on the coming year's trends in fintech and digital wealth (click here to read Parts 1 & 2 of this series). This week we publish our third and final installment of this 3-part series, with more valuable insights below from some of the best and brightest in the business. A huge thank you to all the executives who participated!
---
Rodrigo Vicuna, CFO | Prime Trust
Crypto neobanks, which are an online-only version of a physical bank, will continue to surface, allowing these startups to gain a stronger foothold to launch and grow like a bank. Because neobanks are non-traditional in that they don't have physical branches, they can have a significant online presence that allows for greater proliferation without having to invest in a physical footprint. In 2022, we see crypto neobanks providing similar services of a traditional bank: investments, payments, debt payments, asset management, credit cards, and so on.
---
Alex Davis, Founder of Mavryk Finance | Chief Innovation Officer of Tezos Israel
2022 is going to be a wild ride for Tezos. A massive storm has been brewing as the Tezos ecosystem has been hyper focused on adoption & growth while other chains focused on hype. When you zoom out and take a look at the fundamentals, no other chain comes close to Tezos' level of industry adoption, upgradability, decentralization, and eco-friendliness. That's why entities such as Redbull Racing, McLaren Racing, Ubisoft Gaming, and many more have chosen Tezos. It's also why we chose to build Mavryk Finance, a DeFi banking platform, on the most advanced & eco-friendly chain there is. 2022 is going to be incredible.
---
Clayton Chandler, Chief Security, Privacy and Data Officer | Advisor Group
While preventative and detective controls remain vital components of any information security arsenal, 2022 will reinforce the need to plan for and practice responses to worst-case scenarios. Recent 'zero day' vulnerabilities and increasing regulatory attention on operational resilience may amplify this trend.
Threats, actors and critical vulnerabilities evolve across the industry, and cyber practitioners must ensure they remain resilient to these dynamics. Experts must understand business processes, set impact tolerances for the disruption to those processes, gather intelligence on and simulate relevant threats, and practice a documented recovery process to minimize the impact threats when they manifest into incidents.
---
Carlos Domingo, CEO & Co-Founder | Securitize
The most exciting development in 2021, which will accelerate into 2022, is the speed of institutional adoption of blockchain. At the start of the year, we said that this would be the year that digital asset securities would start to take off, and they have. Morgan Stanley co-led our Series B, and there are major headlines almost every day. We just announced a partnership with S&P to create two tokenized funds that track their indices. We expect a wave of such funds to build over the next year.
But, if you compare where we are today to the internet, we are in 1998. We are still in the days of the dial-up modem. But competition, innovation and movement of capital into digital assets is happening so rapidly that I think the growth we will see in the next four years will be exponentially faster than the last four since the industry began.
---
Sid Yenamandra, Founder and CEO | Entreda
In 2022, we expect to see the following Cybersecurity trends:
An increase in targeted ransomware attacks across, industries including the financial/wealth space. With all the success hackers have had in 2021 using RaaS (Ransomware as a service) we also expect to see this trend continue as well.
We expect to see an increase in the number of known vulnerabilities and zero-day vulnerabilities exploited in the field.
We also expect to see a rise in vendors attacked and breached. This will ultimately lead to more firms becoming compromised due to leveraging said breached vendors.
---
David Knoch, CEO | Docupace
Advisors will focus more on extracting value from existing tech than acquiring new technology or changing platforms. Consolidation will increase in the FinTech and WealthTech spaces as buyers seek out "most-in-one" platforms. The demand for talent will continue to shift power into the hands of employees, and the result will be an even greater focus on culture, benefits, flexibility, and empowerment. Spending for wealth managers in 2022 will pivot to digitizing back offices for those who haven't – and optimizing back offices for those who have – as the back office becomes the focal point for firms.
---
Susan Theder, Chief Marketing and Experience | FMG Suite
With in-person meetings constantly being rescheduled, 2022 will be the Year of Your Digital Brand. Financial advisors now realize digital brand comprises their most important marketing asset, and a website is the foundation of that digital brand. This year, expect financial advisors to audit their website in significant numbers, especially in terms of refreshing design and content. Content plays a critical role in SEO, brand awareness and perception. Advisors would be well-served by selecting a few timely financial planning topics to focus on and identifying content sources that will enable them to publish regular content for clients and prospects.
---
Robert Cruz, Vice President, Information Governance | Smarsh
The first is hybrid work, which has caused collaborative tools such as Microsoft Teams and Zoom to take off. The second is the desire to attract a new generation of clients and employees, which, combined with shifting demographics, have prompted more and more firms to embrace social media platforms like Instagram, WhatsApp and TikTok.
Regulators appreciate these dynamics, with several already indicating that they will be focusing enforcement efforts on digital communications practices in 2022. Therefore, firms will have to revisit existing oversight practices and technologies to ensure that they can cope with this new landscape.
---
Andy Aziz, chief strategy officer | d1g1t
While many observers have predicted that technology and AI will replace financial advisors entirely, we disagree wholeheartedly. Indeed, we believe that the role of the financial advisor will become increasingly critical in 2022 as investors continue to adapt to inflation and pandemic-related uncertainty.
In our mind, therefore, wealth tech this year will focus on supporting the success of financial advisors and empower advisory firms to scale up the high-value human services that will set them apart in an increasingly automated and digital world.
---
Daniel Eyre, Co-Founder and CEO | BITRIA
2022 will be the year that crypto SMAs achieve far greater awareness within the wealth and asset management verticals. Firms serving more sophisticated or high net worth clients will embrace SMAs as the best vehicle for crypto investing – especially compared to ETFs – for customized strategies to tax harvesting. This added momentum will drive expanded investment in the foundational infrastructure and tools necessary for professionals to access digital assets on a much more friction free basis, which will also make 2022 the year when crypto infrastructure truly begins to eat the lunches of other asset classes.
---
Mitch Avnet, Managing Partner | Compliance Risk Concepts
In 2021, the SEC brought 19 cryptocurrency-related enforcement actions against registered investment advisers and companies for operating unregistered digital asset exchanges. This focus will not diminish in 2022; the SEC's continued emphasis on the protection of retail investors coupled with its attention to emerging threats surrounding digital assets are an indication to all advisers expanding into crypto to tread carefully. The time for wait and see is over; put your best efforts into proactive compliance geared towards transparency and client protection. Keep an ear and eye trained on guidance from regulators and implement program enhancements accordingly to avoid regulatory scrutiny.
---
Sindhu Joseph, Co-Founder and CEO | CogniCor
Between continued M&A-driven consolidation and Great Resignation-related staffing shortages, call centers and other traditional back-office support platforms for assisting professionals at wealth management and insurance firms are stretched to the breaking point. That's why 2022 will be the year of investment in AI-driven automation solutions for guided decision making and automation of key business processes that meet rising client expectations without having to onboard massive additional headcount costs.
---