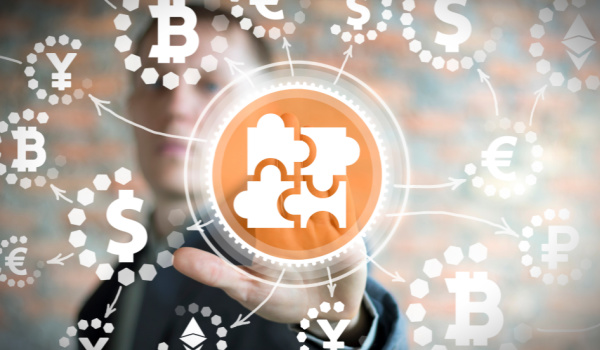 ---
By: Gerelyn Terzo 
Discussions between the U.S. and Moscow could lead to sanctions on Russia targeting the financial and tech sectors. Meanwhile, the CEO of a major tech company has decided if you can't beat them, join them in fintech. Payments companies will be reporting more business transactions to Uncle Sam. A fintech company has extended the SPAC trend into 2022, and PayPal thinks launching a stablecoin could be a good idea.
Major Headlines
The tensions between the U.S. and Russia over Ukraine have thrust the financial and technology sectors into the spotlight. The US administration will engage in talks with Moscow this week, and sanctions are reportedly on the table. Western leaders are considering sanctions around Russia's financial and technology sectors as the price President Vladimir Putin would pay if troops moved into Ukraine. It's a delicate balance for U.S. officials, who might also pressure oil exports from Russia, which in turn could drive energy prices higher in the U.S., adding insult to injury for Americans already contending with sky-high inflation.
Microsoft CEO Satya Nadella is backing a fintech. Nadella has invested in Groww, a Bangalore-based investment startup that is designed to make investing more accessible to the Indian population. Groww has been active in the capital raising arena and last year attained a multi-billion-dollar valuation, according to reports. In addition to joining the list of investors, Nadella was also named an advisor to Groww, which also counts Sequoia, Tiger Global, and Ribbit Capital among its other backers. On Twitter, Groww boss Lalit Keshre touted gaining "one of the world's best CEOs as an investor and advisor." 
Deal Pipeline
The SPAC craze may have mostly fizzled out, but it's not over, at least for fintechs. Dave, a challenger bank that takes aim at the industry's excessive fees, made its public market debut on the Nasdaq last week via a merger with Chicago-based Victory Park Capital's VPC Impact Acquisition Holdings III, a blank check company. Dave's stock opened at $8.27 and has taken investors on a roller-coaster ride ever since, rising as high as $9.20 and falling as low as $5.40 for a current market cap of $2.1 billion. Billionaire Mark Cuban was an early investor in Dave.
Indian fintech Pine Labs is pursuing a U.S. IPO and has reportedly filed confidentially. The digital payments and merchant platform company is looking to raise $500 million for a valuation in the range of $5.5 billion-7 billion. Pine Labs, which is backed by the likes of Mastercard and Sequoia, targets businesses in Southeast Asia and the Middle East. The company recently launched a tokenization solution for payments, following in the footsteps of tech giants Google and Mastercard.
Another fintech has been the target of a ping pong match of public market speculation. Digital payments startup Stripe has been rumored to be on the list of potential IPOs this year. Stripe CEO John Collison, an Irish entrepreneur who is on the Forbes billionaire list, has quashed the idea. Collison is cited by RTE as saying that despite the scuttlebutt, the company is content being a privately held entity for the time being and will be the first to say if those plans change.
Payments Push
The dollar threshold for payment platforms to report transactions to the IRS has changed. Companies like PayPal, Venmo and Block's Cash App will now have to let Uncle Sam know about any business transactions over $600, effective in 2022. Previously, they only had to inform the government if a user's gross income surpassed $20,000 or there were a couple of hundred transactions in a 12-month period.
Now government officials can cross-check the numbers between these payment platforms and what business owners disclose on their Form 1099-K documents. The change is part of the American Rescue Plan, which was set in motion last year.
NSA whistleblower Edward Snowden is skeptical about the source of tweets originating from the founder of Visa's account. Dee W Hock, founder and former CEO of Visa, tends to philosophize on social media in an ominous tone. Hock's latest nuggets, which tackle death, triggered a response from Snowden, who quipped the Visa founder's "tweets are so incredibly dark I have trouble believing it's a real account."
Source: Twitter 
PayPal is taking a page out of Facebook's book and is considering the possible launch of its own stablecoin. A PayPal exec told Bloomberg the payments giant is "exploring a stablecoin," adding, "If and when we seek to move forward, we will, of course, work closely with relevant regulators." Facebook's stablecoin plans ran into major headwinds, including global regulatory roadblocks and the departure of David Marcus, who spearheaded the company's digital currency and digital wallet, Novi, initiative. The PayPal coin would be pegged to the U.S. dollar.
This and That
Speaking of Facebook, its parent company, Meta, has gotten on the bad side of one U.K.-based fintech. Starling, a challenger bank, is pulling its paid advertising from Facebook and Instagram in response to scammers infiltrating these platforms. Starling CEO Anne Boden made the announcement, saying the company is looking to protect its customers and brand integrity and "can no longer pay to advertise on a platform alongside scammers who are going after the savings of our customers and those of other banks." She also took aim at Meta's shift to the metaverse, suggesting that it might prove to be a "distraction."
Airbnb could have bitcoin payments in its future. Brian Chesky, co-founder and CEO of the P2P lodging service, polled his Twitter followers about what the company's roadmap should look like in 2022. Chesky revealed that out of 4,000 responses, the top suggestion was for crypto payments, followed by:
Clear pricing displays
A guest loyalty program
Updated cleaning fees
The Airbnb chief revealed that the company is "already working on most" of the recommendations and is looking into others.
Petal, which helps users to build credit, has amassed $140 million in a round led by Tarsadia Investments. The Series D round attaches a valuation of $800 million on the company. Petal recently launched Prism Data, which is behind tech to help bring banks and fintechs into the 21st century for credit scoring.
---