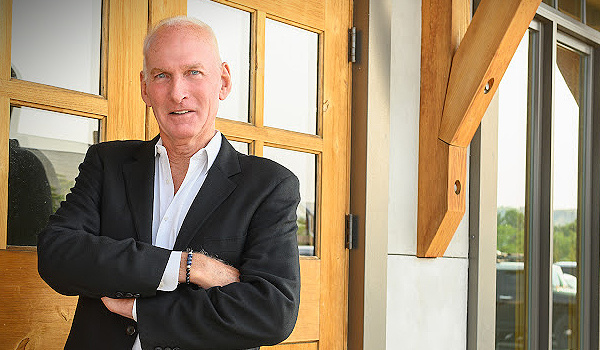 Simple Thoughts in Complex Markets
By Bill Taylor, Contributor/CIO-Entoro Investments
---
The opinions expressed below are my own & do not necessarily represent those of Entoro Investments or any of its affiliates
---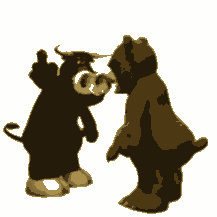 Bullish for week of 2/8
ETH BTC

Neutral for week of 2/8
GOLD

Bearish for week of 2/8
S&P 500


2/8/22 Closing Prices:
Bitcoin: $43,277.95 (-$256.45)
ETH: $3,062.79 (-$54.70)
Gold: $1,815 (+$5.00)
S&P 500: 4,521.54 (+37.67)
Trading Summary Notes for Tuesday, 2/8/22:
What's new?
Biggest news of the past week? BITCOIN didn't go to zero…………interest rates are rising (10 year treasury just under 2%)……………truckers globally are rising up against government vaccine mandates (supply problems)………and this weekend brings the Super Bowl AND Valentines Day………BITCOIN blasted out of the $30K corral and rose 13% (week on week) to be solidly above $40K………ETH rallied back above $3K and up 11% (week on week)……powerful rally for both………..GOLD……..oh dear me………it's trying the "above $1,800" trick again……..but it did jump(?) up over 1% (again, week on week)…….S&P 500 basically unchanged but off slightly for the week.
INFLATION………CPI THIS WEEK AND BE PREPARED FOR A NASTY NUMBER. INFLATION IS GOING UP MUCH FASTER THAN ANYONE EXPECTS. THE FED IS NOT ONLY BEHIND THE CURVE, THEY DON'T EVEN RECOGNIZE THE CURVE.
IF THE FED DOESN'T RAISE RATES MORE AGGRESSIVELY, LOOK FOR THE MARKET TO DO THAT JOB FOR THEM. INFLATION AT 8%-9% AND 10 YEAR TREASURY UNDER 2% JUST MAKES NO SENSE.
What to do now?
Buy…BUY…BUY BITCOIN……….a move through $45K is imminent…….under $50K is still a dip…..buy the dips……..the $30K area is so long gone………same for ETH……BUY ETH……big new huge up moves have begun……… if you like watching GOLD dance around $1,800 and never go anywhere, then by all means hold it………inflation is bullish for GOLD, higher interest rates are not…..its a hold at best………..S&P 500 is a short……sell rallies…..many investors have never seen a long term BEAR market………they will and they won't like it……..again, sell S&P 500
BITCOIN IS ONCE AGAIN THE "GO TO" PLACE. AGAIN, IT'S AN UNCORRELATED (SORRY NASDAQ) STORE OF VALUE ASSET CLASS.
IF (BIG IF) A WAR OVER UKRAINE OR TAIWAN CONCERNS YOU, DON'T WORRY. NOTHING WILL HAPPEN UNTIL AFTER THE OLYMPICS. THEN? WORRY.
---
Trading Thoughts: Looking at 2022!!! STICKING WITH ALL THESE.
BITCOIN 2022………$140,000…………..$100K is NOT the stopping spot
ETH 2022…………$12,500
GOLD 2022………..NEW HIGHS or $1,600…..toss up
S&P 500 2022……..DOWN…….DOWN……DOWN
Current trading positions:
LONG BITCOIN
LONG ETH
NEUTRAL GOLD
SHORT S&P 500
---
We compare the price of Bitcoin, Ethereum, Gold & the S&P 500. We use the CME Bitcoin Indexes (BRR & BRTI) and the CME Ethereum Indexes (ETH_RR_USD) & (ETH_RTI_USD) for reference as well as the London Bullion Market afternoon price settlement on the digital assets & gold.
---
Bill Taylor is Managing Director/CIO at Entoro Investments & is widely published in financial industry media throughout the world