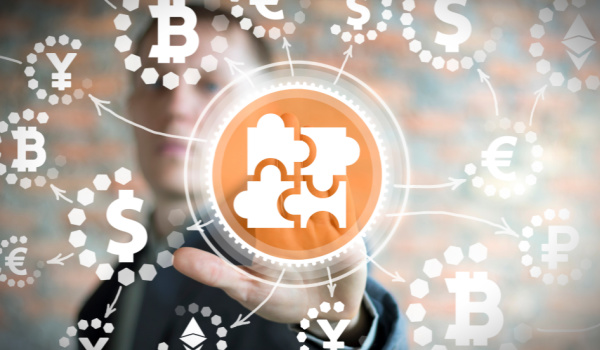 ---
This week, Digital Wealth News is pleased to introduce a new writer for "The Week in Digital Wealth" – Greg Bilecki. We've found Greg to be a talented writer on other projects and we're thrilled to have him take over this column for us, with his unique perspective on all things fintech and digital wealth the world over. Please join me in welcoming Greg!
---
By Gregory Bilecki
Our 2/9/22 column covers Fed Labor & Statistics Report data for January, Bitcoin's reversal post-Kazakhstan, and how Coinbase is changing. Also NFT's, the state of the tokenized global economy, Western Alliance Bank heading into the legal realm with Digital Disbursements, and Meta is about to get Snapped. Finally, your doctor is here, with your Amazon delivery.
Fed News
With U.S. January inflation data due out this Thursday on February 10th, US markets are collectively breathing a sigh of relief with the first jobs data report out for the 2022 reporting year containing a total of 467,000 jobs added in January. This may possibly signal a much-needed turning point of COVID-era economic recovery and may even suggest that the Fed may have enough room to start moving away from zero-percent borrowing rates soon.
On the heels of additional Fed data waiting to be seen, Bitcoin seemed to stay on a clear reversal trajectory towards the end of the week staying over $41k. The timing for this happens to be about one month after the internet outage which occurred in Kazakhstan due to ongoing political and civil unrest in the region over rising costs of gas, shaking crypto and other markets worldwide. Currently the central-Asian country globally ranks number 2 for Bitcoin mining activity. Conversely, that strong momentum provided additional upwards charting in alt-coins with a few of the biggest secondary market cap tokens, namely Ethereum, Cardano, and Solana.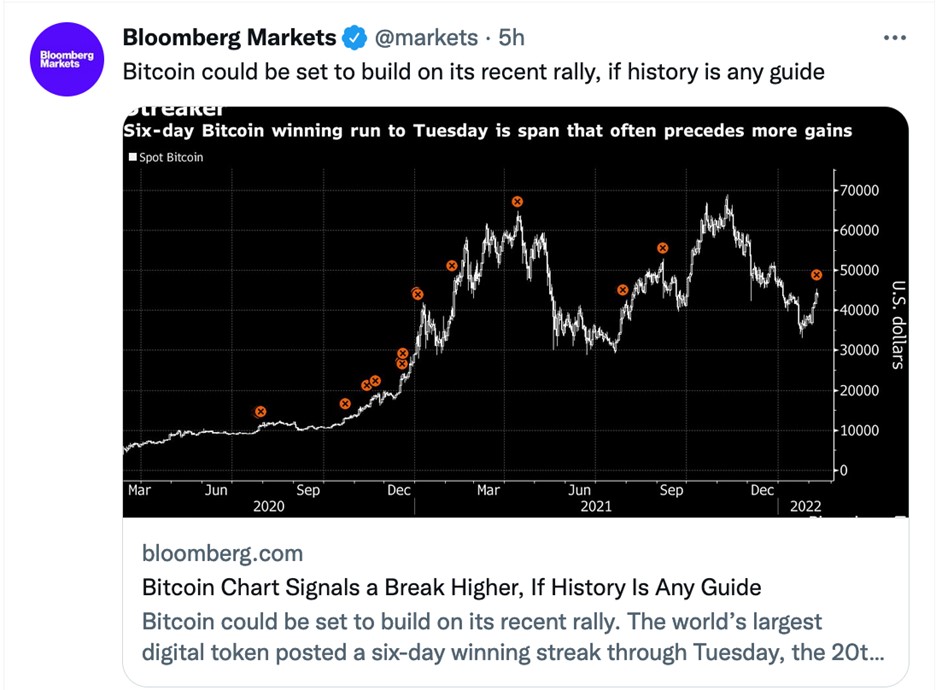 Crypto, Crypto…and more Crypto
Coinbase has recently changed their terms of use this week, citing something that most of us already knew. The company now (officially) cannot be held liable for network issues, lag times or any interpretation with trades. This is to be seen as an important step forward as U.S Federal regulation within the digital asset space inches closer and closer, with more and more exchanges provide clarity in their operations. Recently, more popular exchanges like Coinbase and Voyager experienced outages during large surges in trading activity, allegedly rendering them inoperable for a brief period and the large part of traders questioning what the fallout of an exchange like Coinbase can be held personally accountable for (tldr; still not much, yet!).
NFT's received their impending swift kick in the pants this week, with a statement from blockchain analytics firm Chainanalysis reporting on 110 traders specifically engaging in active wash trading. Minters of NFT's were selling, and purchasing their own NFT's in successful attempts to drive up values. This a major component of the "gold-rush" era of NFT equity performance, with overall prices expected to drop sharply in the near future.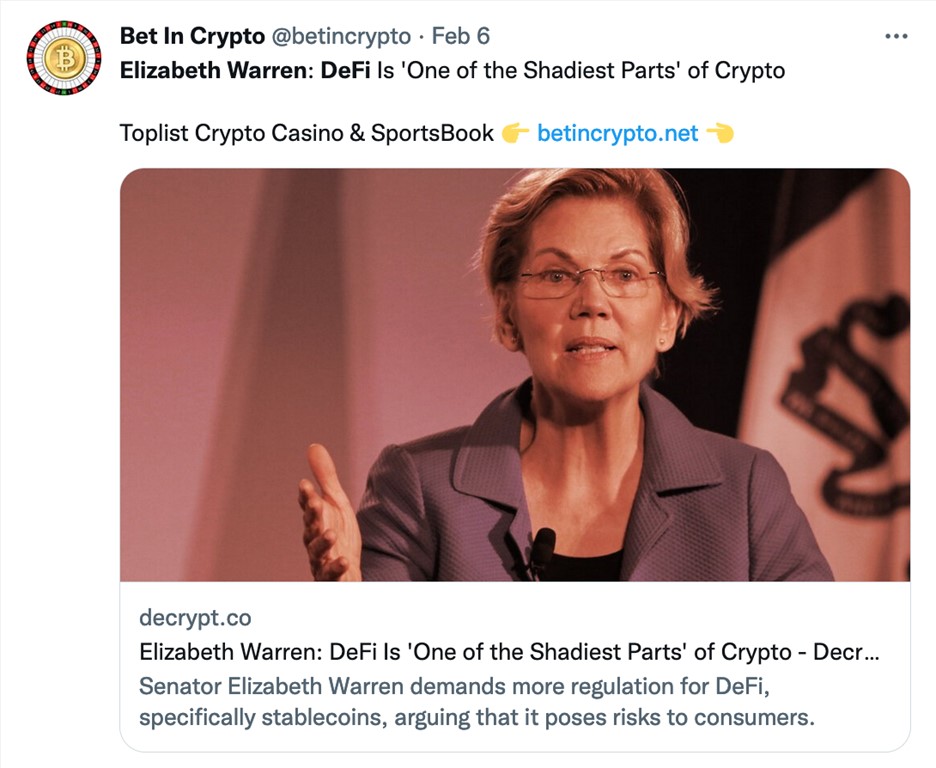 The CBDC Experiment
Leading the way as quite possibly a most formidable suitor in the government regulated CBDC space currently is India. This week, Finance Minister Nirmala Sitharaman announced the digital rupee, positioned for the 2023 tax reporting year. As a leading BRIC currently having access to many popular worldwide digital asset exchanges at the moment, additionally they've announced the will begin to levy a 30% flat tax on gains soon. For tax reporting purposes, digital assets are also being placed alongside assets also used for gambling winnings. The new tax, as well as speculation on asset re-classification at the tax reporting level could mean for additional implied volatility closer to when the new tax takes effect on April 1st, 2022.
As the U.S. government moves toward further regulation of digital assets, current implementation initiatives in El Salvador were reported this week as costing the country around 1% of its own GDP. This seemed particularly due to citizens in the country not having many means of converting tokens received into dollars easily. This, combined with the currently high costs of service and gas fees charged at Bitcoin ATM's only spattered throughout the country for now, for many citizens their new digital dollar is proving to be not only troublesome, but costly.
Deal Pipeline
Western Alliance Bank, headquartered in Phoenix, AZ recently completed its acquisition of Digital Settlement Technologies, DBA Digital Disbursements. Digital Disbursements is currently the leading class-action lawsuit claims administrator nationwide, processing over $2.5b in payments per year to more than over 130 countries. This acquisition is primed to put Western Alliance in a place to expand its legal banking portfolio, bolstering digital payouts to various crypto wallets, and explore other areas of banking needs within the legal realm.
Meta (or the stock formerly known as Facebook), has completely sold off its digital currency once known as Libra, now called Diem, in the form of all intellectual property and assets to San Diego's Silvergate Capital in a $182m cash deal. Ongoing federal impedance kept the project in a stalemate between Meta and regulators. If there's a silver lining here, Diem was recently quoted to be the one project largely responsible for kicking off governmental interest in CBDC's globally.
Earnings Roundup
Contrary to it's social counterpart previously mentioned, Snap Inc. posted a banner Q4, their first ever net-profit since the company's inception in 2017. Attention to value-added funnels and more specifically making privacy one of the company's lead focuses allowed for more effective integration of new features in SnapChat to work with the new privacy standards of iOS. With the most recent iOS update (15.2), Apple has introduced its latest feature which now lets users visualize what apps are tracking personal data and have been using which permissions.
Meta Platforms is also offering no signs of recovery over the short-term after its most recent earnings call with reports of daily active users and total registered YoY users dropping for the first time in the company's history with the stock losing over 26% of its value and the added possibility of further downside short-term. Fingers were also pointing to increasing competition overall in the marketplace (particularly TikTok), waning interest in the metaverse, and more notably, the inability to properly navigate Apple's new privacy standards on the new iOS platform.
As one of the more interesting FAANG shakeups, Amazon is now setting its sights for expansion on in-person home healthcare services in 2022. The company's services are now available nationwide on-demand in Seattle, Baltimore, Boston, Dallas, Austin, Los Angeles, Washington, D.C., and Arlington. More than 20 additional cities are planned for expansion this year, including San Francisco, Miami, Chicago, and New York City. Some employers are also now utilizing Amazon for parts of their benefit packages with Amazon's clinician services. All programs are offered entirely through Amazon, allowing for cheaper costs unlike via traditional employer subsidized health care systems currently in place.
---
Gregory Bilecki is a freelance editor at Digital Wealth News, as well as full-time finance, digital marketing, and sushi aficionado. Follow him on Twitter and Instagram at @omgreaktmedia.