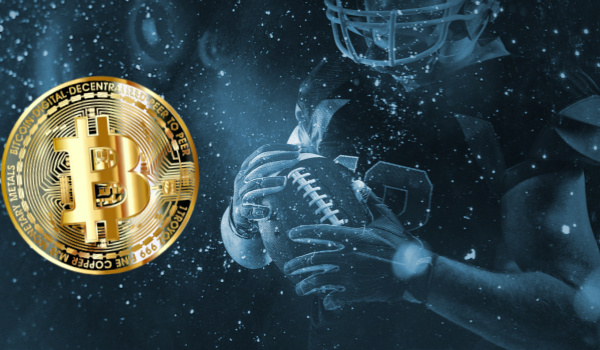 ---
To be more precise, its the 2022 Super Bowl and its the Cincinnati Bengals (yeah, figure that one) playing the Los Angeles Rams in American type football (sorry soccer fans). Which Super Bowl? The LVI one. Oh, that's Roman numeral for 56 should you have forgotten your Latin. So what do the Bengal cats, the Hollywood Instagram Rams and a number 56 football game have to do with crypto? Well, plenty.
This year's Super Bowl (remember, LVI=56) is being referred to as the 'Crypto Bowl' since several crypto-centric firms are spending huge bucks to "introduce" themselves to a vast audience. Really big bucks. Like $7M for a 30 second ad. Reportedly that's what cryptocurrency exchanges like FTX, Coinbase Global and Crypto.com have paid and, ironically, the Super Bowl is just one part of these firm's push into sports.
Late last year Crypto.com paid a reported $700 million for the naming rights to the NBA's Los Angeles Lakers' home stadium, the Staples Center. Now, the Lakers play at the Crypto.com Arena. Also last year, Crypto.com became a sponsor for Italy's most prestigious soccer cup tournament final, the Coppa Italia.
Not to be outdone, last April FTX landed a mammoth deal with the NBA's Miami Heat making the exchange become the Heat's "official and exclusive" crypto partner. The American Airlines Arena—what the Heat's home stadium used to be called for over 20 years—also became FTX Arena. FTX US also landed agreements with the NBA Golden State Warriors and Washington Wizards along with the NHL's Washington Capitals.
Coinbase, the largest cryptocurrency exchange in the U.S, is hot on FTX's heels in sports spending. Last October, the exchange became the NBA's and WNBA's official cryptocurrency partner, crowding the basketball and crypto room even further. Recently Coinbase also signed a deal with NBA star (and early Coinbase investor), Kevin Durant of the Brooklyn Nets. Although not officially confirmed, Coinbase Global is also being named as an advertiser in LVI (again, 56). Since they made almost $3 billion in the last nine months costs are not going to be a factor.
So while most of our readers at Digital Wealth News already probably know these names (and others), and most likely have some investments in crypto, only around 16% of the population is aware of the exchanges. Sure…bitcoin, ethereum and some other cryptos may generate a nod of recognition, the big exchange names probably just haven't registered. Some of these ads will certainly change all that.
Now, what about those ads? What can we breathlessly await? Well some things have leaked out and FTX kind of wins the early hype. They are giving away free bitcoins. Say WHAT? It's a bit complicated, but here ya go….and the italics are MINE, btw:
Although it looks like a sweet offer, the campaign does come with a twist. The size of the bitcoin given away will be dependent on what time the ad will run. To put this into perspective, FTX explains on its website, if the ad runs at 9:02 p.m. EST, FTX would give away 9.02 BTC. To ensure that everyone has a free chance, FTX promises that when the ad airs, it will tweet the commercial and pin the tweet. To have a chance to win, those interested must follow FTX and retweet the pinned tweet on the official account between the time the commercial airs and 11:59 p.m. EST. Four winners will be notified to claim their prizes afterward, but they must open and get approval for FTX accounts.
See, already the branding has begun. That 30 second ad is worth every crypto (or dollar).
Oh, the game? Not a clue who may ultimtely win, but the Bengals could sure make the bright lights of Cincinnati light up.
---