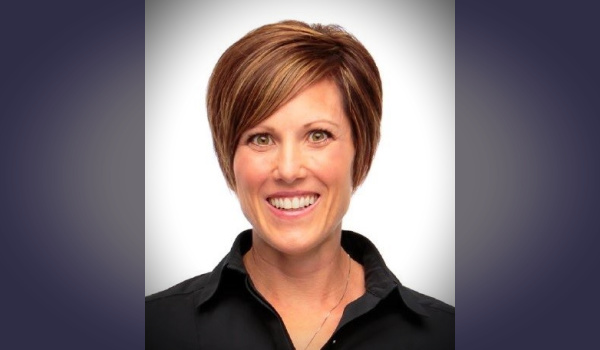 ---
Digital Wealth News is pleased to bring you our "Fintech Luminaries" series – featuring thought leaders within the digital wealth ecosystems. For our latest feature, we'd like you to meet Sabrina Bailey of Refinitiv, an LSEG (London Stock Exchange Group) business, one of the world's largest providers of financial markets data and infrastructure, serving over 180,000 wealth advisors and connecting over 5 million investors globally.
Name: Sabrina Bailey
Title: Global Head of Wealth Solutions,
Company: Refinitiv, an LSEG (London Stock Exchange Group) business
Web Address: www.refinitiv.com/wealth-management
---
How did you personally become involved in fintech?
My path to becoming involved in fintech was a scenic one. After spending almost 20 years in the financial services industry, working at institutional consulting firms and an asset management firm, I decided to embarkupon a journey to improve investment results for the "Average American". At the time, I led a Global Retirement Solutions team, and we developed a personalized investment solution for retirement plan members powered by fintech. Given my passion for being a change agent, my insatiable intellectual curiosity, and my vision for the integration of technology and financial services, I was hand-selected to lead a digital investment advice business for the organization. That path led to me becoming the CEO of a fintech firm we acquired.
What does your firm do/offer within the fintech sector?
The Wealth business at LSEG offers a range of solutions across the wealth management spectrum. We power 4,000 firms, serve 180,000 advisors, connect 5 million investors, and process 35 million transactions per day, highlighting our global reach and impact.
At its core, our portfolio of businesses is focused on three core areas: Advisor & Investor Services, Content & Analytics, and Operations Management.
Our Advisor & Investor Services are the "on screen" solutions used by wealth managers to run their day-to-day business and connect with end investors to accelerate business growth. Our Content & Analytics services are the "power inside" our services, as well as our clients' proprietary solutions, providing the data necessary to facilitate sound financial decision-making tied to improved financial outcomes for investors. Finally, our Operations Management services provide an integration hub to the financial services ecosystem that supports customers' custody, clearing, and securities processing and tax reporting needs.
What is your role within your firm, and what do you do there on any given day?
As the Global Head of Wealth Solutions for Refinitiv, an LSEG company, customers are at the heart of everything we do. For me, a typical day involves spending about 40% of my time listening to our clients – both internal and external. Listening intently to clients helps me analyze key success factors, understand gaps, shape our culture and determine where deep dives are needed with the goal of bringing the voice of our clients to the forefront of all we do. I spend another 30% of my time focused on current strategy, day-to-day execution of our business, developing transparency and accountability across the organization, and proactively solving challenges that occur on a real-time basis. I spend the remaining 30% of my time focused on the future, ensuring clarity of purpose and strategy, researching market trends, connecting with industry peers to understand and analyze a wide range of perspectives, and assessing longer-term growth opportunities.
In addition to these areas of focus, on nights and weekends I am an avid non-fiction reader. I specifically select books that are written from perspectives that push me to think differently about the world around me, oftentimes written by professionals in fields outside of finance or technology. My experience has been that it drives me to continue to test my own perspective and allows me to think "outside the box" as new opportunities surface.
What area/s of fintech do you believe will grow the most in the coming five years?
While there are a number of areas where we will see growth, I am personally most excited about the growth of hyper-personalization for consumers, which will drive demand for personalized services for advisors and investors and improve client experience. I see this as key to increased trust and richer human connections, a critical element for successful wealth management.
As an industry, we can look towards companies like Netflix and Amazon for inspiration. These firms are leading the way in personalization and understanding what their customers want by leveraging the available data and providing personalized recommendations through a simple, intuitive digital interface.
These needs for personalized and tailored interactions are moving into the financial services arena at a faster pace than ever before. Investors expect the advisors to know them and recommend solutions to meet their needs based on understanding "clients like them".
Given the move to personalization wealth firms will need to truly understand their investor personas and adapt both sales and customer service techniques to meet their personas by looking to technology as the key to unlock their digital experience dreams.
---
Sabrina Bailey is the Global Head of Wealth Solutions, Refinitiv, an LSEG business. In this role Sabrina is responsible for developing and delivering upon the strategic vision and direction for global Wealth Solutions, including embracing and leveraging technological advances to deliver innovative, customer-centric offerings.​