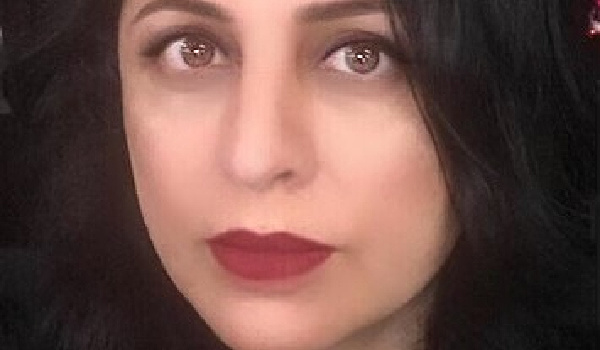 ---
Digital Wealth News is pleased to bring you our "Fintech Luminaries" series – featuring thought leaders within the digital wealth ecosystems.  For our latest feature, we'd like you to meet Reema Tandon of Yoonify, a platform that connects investors and real estate developers in a marketplace that turns multi-family, income-generating properties into liquid assets for both investors and developers.
NAME: Reema Tandon
TITLE: Co-Founder
COMPANY: Yoonify
WEB ADDRESS: https://yoonify.io/
---
How did you personally become involved in fintech?
My relationship with the fintech world goes back decades. I co-founded my first Tech company in 2001, where we were pioneers in developing many applications for banks and other financial institutions.
What does your firm do/offer within the fintech sector?
Based on our experience and our knowledge of the financial and investment industries, we saw the opportunity to harness the latest technologies and develop an entirely new business model for real estate investing. Yoonify acquires luxury multi-family properties valued between $30 to 100 million and offers fractional ownership of the properties on its blockchain real-estate marketplace. This investment opportunity is tailored for accredited investors and institutions that want to diversify their investment portfolio to include cash flow-producing hard assets.
As tech enthusiasts, we also provide our platform as a service to businesses looking for tokenizing their own and/or their clients' assets.
What is your role within your firm and what do you do there on any given day?
We are at a very exciting phase in Yoonify as the company is growing rapidly to 10X. As Co-founder, my days are packed with team meetings, forging partnerships and alliances, hiring top caliber talent, and establishing a culture of high performance and productivity.
What has been the biggest success in your firm to date?
The platform that we've developed for tokenizing assets is unique, stable, secure, highly customizable, and scalable. Any customer wanting to tokenize assets or raise funds through tokenization can use our platform as a 'plug and play' solution.
How do you feel consumers (or if more relevant for your firm – businesses) are adapting to the facet of fintech that your company operates within?
Every day I read more headlines about fintech, blockchain, and digital wealth. There is an incredible amount of investment going into fintech by Venture funds, private equity, and public corporations that are fueling the mass adoption by consumers and businesses alike.
If you were to personally invest in just one fintech firm (other than yours), which one would it be and why?
I've already invested my time, energy, and money into Yoonify, one of the fastest-growing fintech firms and I'm looking forward to producing 10X returns for the company and all our investors. I couldn't choose just one fintech firm but I would choose the blockchain fintech industry – it's in its infancy and only going to grow exponentially due to all the different types of applications and the mass adoption by consumers and businesses alike.
---