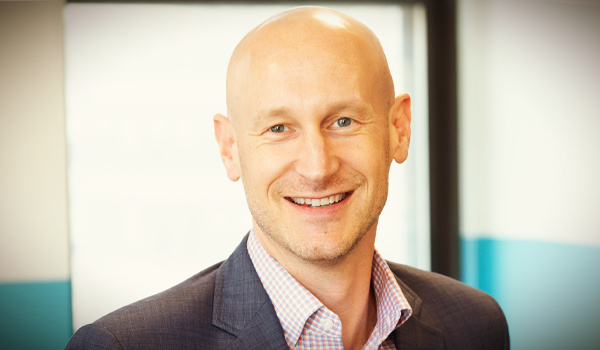 ---
Digital Wealth News is pleased to bring you our "Fintech Luminaries" series – featuring thought leaders within the digital wealth ecosystems. For our latest feature, we'd like you to meet Aaron Schumm of Vestwell, the engine powering modern-day workplace savings and investing programs, such as 401(k) and 403(b) plans.
NAME: Aaron Schumm
TITLE: CEO
COMPANY: Vestwell
WEB ADDRESS: www.vestwell.com
---
What has been the biggest success in your firm to date?
We recently announced our Series C fundraise, which was led by Wells Fargo Strategy Capital and Fin Venture Capital, and a number of other major financial services institutions and fintech leaders participated including Goldman Sachs, Morgan Stanley, and Nationwide Ventures, to name a few. This is a big deal for a few reasons. First and foremost, this fundraise further validates everything we've been building and working towards since Vestwell launched in late 2017. We're now backed by some of the top financial companies in the country, and they're all betting on us to reshape workplace savings and investing, both strategically and commercially. A number of our investors are also our partners, where Vestwell helps to power their small business clients.
The financing is also important because it will enable us to further expand our team, platform functionality, and servicing for our partners and clients. This means we can focus and accelerate our trajectory toward our Northstar, being the engine to power all things workplace savings related, with the ultimate goal to help close the retirement savings gap in the country…something our team is working tirelessly towards.
How do you feel consumers (or if more relevant for your firm – businesses) are adapting to the facet of fintech that your company operates within?
We, as consumers, have come to expect personalization, elegance, cost-effective solutions in our day-to-day lives. Workplace savings programs are no different, and modern technology is obviously at the forefront to deliver it. Our new-ish COVID world has accelerated that even faster. People quickly realized that the old way just isn't sustainable in the world we live in. So, it's time to change.
Additionally, we have seen the entire workplace savings industry with a heightened sense of urgency, clamoring to engage with the 30M small businesses in the country, to establish relationships with the businesses and employees as early as possible. There is a distinct first-mover advantage, and a drive to differentiate through technology.
We're incredibly excited to be the change financial services companies, advisors, payroll companies, and businesses are turning to.
What does your firm offer within the fintech sector?
We have taken an arcane, neglected industry, void of evolution into a new era. Our job is not to tell a 40-year-old industry they've been doing it wrong this entire time; it's to show them how a new technological infrastructure can deliver a much-needed savings solution to 30M small businesses that have been underserved for 40 years.
Vestwell allows any small business to have a flexible, configurable, inexpensive workplace savings offering for employees.
Before Vestwell, anyone who wanted to provide a workplace savings program was limited. They could only apply a new front end to a legacy backend, which does not solve the core problems holding everyone back.
This starts with recordkeeping, and the sub-accounting technology, with a lot of attention paid to using tech in improving non-value-add, core processes, like payroll, loans, compliance testing, tax filings, etc.
Old technology means inefficient processes, productivity, and cost which left small businesses with an expensive solution, inflexible offering, and a poor experience. We've addressed each of these areas directly.
Now, everyone can engage in the workplace, spend less, save more, and get the experience we all deserve to help the future.
What are the biggest problems facing the fintech industry in the future?
One of the biggest problems I see facing the fintech industry is many new firms are not addressing the core, while establishing a viable business model that's sustainable for years to come.
I see a lot of pitch decks and startups clamoring into the space. It's a white-hot industry, but a lot of the entrants are either re-wrapping/bundling the same technologies or they are so narrowly focused that the addressable market in actual practice won't yield enough scale to be sustainable. Eventually, the investors of those businesses will lose patience.
I have a strong belief that fintechs need to have a very clear line of sight into profitability, while moving the industry forward with a core offering that helps better the industry and world prior to entering the market. If we don't do that, we are not adding as much value as we can to our clients, partners and the ecosystem.
---
With almost 20 years of Fintech, Finserv, and wealth management experience, Aaron launched Vestwell in 2017 to modernize the way 401(k) plans are offered. Prior to Vestwell, Aaron co-founded FolioDynamix which was sold to Actua in 2014, and is now owned by Envestnet (NYSE: ENV).