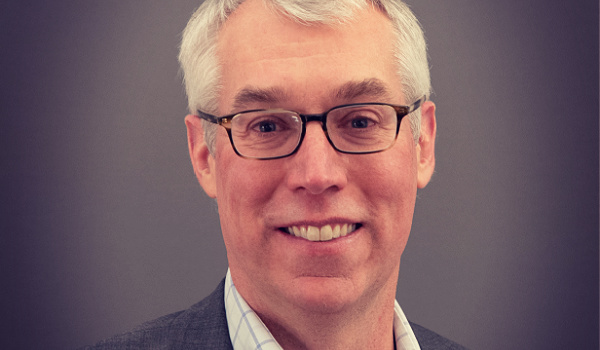 ---
The speed at which technology continues to revolutionize the advisor experience has many around the industry sprinting to catch up in what is sure to be a years-long marathon to improve the platforms, tools and solutions professionals use to serve their clients.
Since January 2021, Peter Clemson, Advisor Group's senior vice president of Digital Solutions and a former Charles Schwab fintech leader, has been in the thick of this race to improve the technology suite the independent wealth management firm offers its more than 10,000 financial advisors across the country.
Clemson's team continues to assess and improve the offerings, both those developed in-house and from third-party providers, to continue the company's digital transformation and respond to advisor demand.
Advisor Group, which has $515 billion in assets, is majority owned by private equity firm Reverence Capital. The company encompasses subsidiary firms FSC Securities, Royal Alliance Associates, SagePoint Financial, Securities America, Triad Advisors and Woodbury Financial Services.
Digital Wealth News recently connected with Clemson about Advisor Group's vision for digital transformation – And to discuss the most significant trends and challenges facing the industry overall, as firms apply technologies designed to make the advisor more productive, less burdened and better equipped to serve their clients.
DWN: What do you see as the top defining trends at the intersection of technology and the advisor service experience for 2022?

Clemson: Reducing friction and increasing transparency are two key themes for 2022. Let's start with reducing friction: This means creating an end-to-end seamless digital experience.
Towards this end, we're investing in each major step in the financial advisor's digital journey and tightly integrating each element of this process. These initiatives start with our new Welcome Portal that improves and streamlines the affiliation process. We're also upgrading the digital business center that is at the hub of all our financial professionals' digital experiences. And, we're continuing to invest heavily in the core processes and systems that support all aspects of client account opening and management.

Next, what do we mean by increasing transparency? For us, this is about making data and workflows more accessible and understandable. In terms of data, this means bringing together the information that financial professionals need to help grow their businesses faster and enabling them to work more efficiently with their clients. It also means improving information and task workflows to make all aspects of client and account management easier and more efficient.
Collectively, these investments help financial professionals run and grow their businesses more efficiently.
DWN: What are the top areas of the digitized advisor and client service experience that Advisor Group will be investing in over the course of this year and beyond, in response to these trends?

Clemson: Advisor Group is undertaking a range of initiatives to support the trends we believe are necessary to help our financial professionals grow their businesses faster. Specifically, we're focused on streamlining all aspects of client support and account management.
This work includes continuing to enhance our Client Relationship Management (CRM) platform and deeply integrating the CRM workflows with eQuipt, our end-to-end straight-through processing account management platform. At the same time, we're also continuing to refine how we collect, manage and display data to help increase transparency with respect to the businesses of our financial advisors.

Above and beyond this foundational work, we're also enhancing the platforms that financial advisors use to access this information. This makes it easier to find and use the information that they need at exactly the time when they need it.

We believe this focus on transparency and reducing friction will make all aspects of managing client and account data easier and more efficient.  All of this, in turn, enables financial advisors to focus more of their time on building and deepening client relationships.
DWN: With the proliferation of third-party technology solutions providers to the wealth management space over the past several years, one of the biggest challenges for firms has been the selection of truly high-quality providers versus vendors that are more promise than reality. What are the key criteria that you look for when screening potential third-party tech providers?

Clemson: We always carefully review when to buy, build or rent new capabilities. There are some elements of our business that are essential to own. And there are also clearly areas when it is far more efficient to leverage third-party solutions.

We apply a simple rule as a starting point – what's best for our advisors and their clients?
Interestingly, we see two extremes that both illustrate why this approach works. We utilize third-party clearing services, since this is a commodity area that requires significant investment and focus. This strategy allows us to deploy our resources towards higher value-add activities for advisors in how they serve their clients.
At the other extreme, we leverage a range of fintech companies that are proven leaders in their niche segments and are good at establishing tight integrations to our existing platforms.  This way, we can quickly deliver new and innovative solutions.
DWN:  Another major challenge faced by many firms across the industry is how to best combine third-party solutions with homegrown tools and systems.  What do you believe are the best practices for seamlessly integrating third-party solutions with homegrown platforms and processes to create a better advisor and client service experience? 
Clemson:  Combining third-party solutions with homegrown tools and systems is a combination of art and science. In terms of science, it's essential to have a well-designed technology infrastructure to make the integration process seamless, robust and reliable. It's also necessary to understand the user experience and how to manage information flows in a way that creates the best experience possible for users. 

With each specific case, we go through a rigorous design process that balances the cost and benefit of pulling the necessary information into our existing platform or at the other extreme, creating the right design that allows users to navigate to a third-party solution or platform in a manner that maintains the quality and integrity of the digital experience we have created at Advisor Group.
---