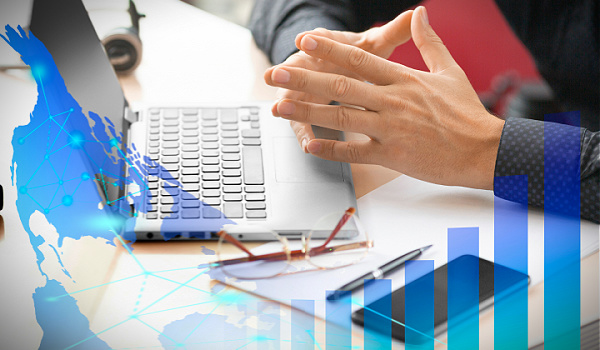 ---
I was a crypto skeptic.
Boy do I feel foolish. This week, there were several impactful news items in the digital assets space—none qualify as the most groundbreaking news of the year, but all speak to the growing acceptance of cryptocurrencies and blockchain technology as central to the future of finance and fintech.
To think that it was just a few years ago that I quipped that investing in cryptocurrencies was kind of like setting your money on fire, without the momentary warmth from the flames.
I'm ready to eat my words. I'm a crypto believer.
---
iCapital: Alternatives fintech platform iCapital announced a consortium to apply blockchain distributed ledger technology to the alternative investment ecosystem, making it easier to acquire and service alternative assets.
Initial members of this consortium include Apollo, BlackRock, Blackstone, BNY Mellon, Carlyle, KKR, Morgan Stanley, State Street, UBS and WestCap.
Here's the cool part – the consortium intends to create a secure, shared, auditable record for each alternative investment using a blockchain's distributed ledger, which will increase the efficiency of investment creation, management and exit processes by eliminating the need for each part to take in data, reconcile it to their records and share new versions with others.
NYBCA: The New York Blockchain and Crypto Association (NYBCA) launched to focus on the education and promotion of blockchain-focused technologies and crypto to key decision-makers and the public.
The new organization plans to hold numerous events, bringing in thought leaders of the blockchain industry to educate and direct the general public on the technology.
It's location is no fluke—NYBCA intends to take advantage of New York's status as a global media and financial hub, as well as state regulators' willingness to engage with the industry.
Ledgible: Tax and accounting platform Ledgible is unifying its crypto tax management and reporting solution under the Ledgible Platform to link traditional accounting with cryptocurrency and decentralized finance.
This announcement comes alongside the news of Ledgible Crypto's full integration into several professional tax software platforms responsible for approximately half of the tax returns filed in the U.S.
One of the biggest challenges for crypto holders and tax professionals is to account, track, and manage all the crypto data across multiple wallets and exchanges to calculate gains/losses and income. Holders do not receive monthly statements and this process is time-consuming and difficult to do manually. While many transactions, like selling crypto for US dollars or other traditional currencies are widely understood, there are several nuances unique to crypto including, NFTs, swapping, hard forks, airdrops and making a purchase in crypto as well as income from mining, staking and other DeFi activities
Advisor360: Advisor360 is rolling out digital onboarding as part of its enterprise offering, allowing advisors to open client accounts in as few as 90 seconds.
Advisor360's digital onboarding transforms how financial advisors do business by reducing the amount of time it takes for their clients to start using new products and services. Features such as enhanced pre-fill and data collection, Reg BI recommendations, disclosure questions and type-ahead address functionality can be used with all the business lines on the platform. Advisors can bundle and send all account-related forms together to clients through DocuSign for unified and seamless e-signing.
Digital onboarding uses Advisor360's analytics automation engine to power its principal approval system, removing the manual steps typically handled by the broker-dealer's home office for account openings, which eliminates workflows.
---