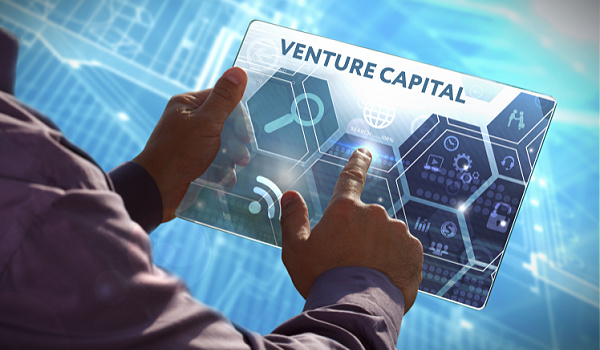 ---
This week we have some interesting new trends in digital wealth venture capital, and really every week is different. Some points to ponder for the beginning of March:
This week, our top deal came in at $497M with all top 5 deals ringing in at $200M plus – ka-ching;
"Equity and debt" was a trend this week with big bucks going to an Irish BNPL platform and an APAC digital lending platform for SMEs.
Two deals came out of Singapore this week – the others came to us viaIreland, Nigeria and the Bay area.
Without further ado, here are this week's top 5 fintech VC deals for the week below…
---
$497M Series B (Equity & Debt) | Dublin City | Buy Now Pay Later platform | Tencent, Willoughby Capital, Tiger Global, Gangwal, Moore Capital, Deimos, Fasanara Capital |
LinkedIn Overview:
"Scalapay is an innovative payment method which allows a customer to defer a payment through three interest-free instalments. The buy now pay later service is available in over five thousand physical stores and in the e-stores of more than three thousand brands. The cost of the service is totally free for the customer and is financed by a commission applied to retailers who are immediately paid for their product. Scalapays' service has seen a 48% increase in the average order value, an increase in cart conversion, and a decrease in its abandonment rate. Over a period of three months, 65% of platform users return to the store or e-commerce they purchased from using Scalapay."
$394M, Series C (Debt & Equity) | Singapore |SME Digital lending platform | SoftBank, VNG Corporation, Rapyd Ventures, EDBI, Indies Capital, K3 Ventures, Ascend Vietnam |

LinkedIn Firm Overview: "Funding Societies | Modalku is the largest SME digital financing platform in Southeast Asia. It is licensed in Singapore, Indonesia, Malaysia, and Thailand, and backed by Sequoia India and Softbank Ventures Asia Corp amongst many others. It provides business financing to small and medium-sized enterprises, which is funded by individual and institutional investors. In 6 years, it has helped finance over 4.7 million business loans with over S$2.3 billion in funding. It was given the MAS FinTech Award in 2016, the Global SME Excellence Award at the United Nations' ITU Telecom World in 2017, KPMG Fintech100 in 2018, Brands for Good in 2019, and in 2020 recognised by IDC as amongst the 5 fastest growing FinTechs in Singapore, won the Stevie® Award for Innovation in Technology, and named ASEAN Startup of the Year by Global Startup Awards..."
$250M, Series D | Nigeria/San Francisco | Payments tech processor | B Capital Group, Alta Park Capital, Whale Rock Capital, Lux Capital |

LinkedIn Firm Overview: "At Flutterwave, we are on a mission to build payments infrastructure to connect Africa to the global economy. We do this by building technology, tools, and infrastructure for businesses and banks who want to provide a more seamless and secure payments experience for their customers. Founded in 2016 by a team of African finance and technology veterans from Standard Bank, PayPal, Google Wallet amongst others. Flutterwave has grown to become one of the fastest growing payments companies in the world. Since inception Flutterwave has processed close to $2 billion in payments and 25 million transactions across over 33 African countries where it currently operates..."
$200M | Singapore | Digital asset trading, products & infrastructure platform | Temasek, Sequoia China, Pantera Capital, Tiger Global, True Arrow Partners, Coinbase Ventures |
From Company Website: "Amber Group is a leader in digital asset trading, products and infrastructure. We work with companies ranging from crypto-native institutions, banks and fintech firms, to sports teams, game developers, brands and creators. Operating at the center of markets, we act as liquidity providers, miners and validators on all major exchanges, applications, and networks. Across all products and categories, we have turned over >$1T in volumes since inception. Our core value is building strong relationships with our clients; helping them buy and sell digital assets, earn yield, manage risk and access liquidity. Through our WhaleFin platform, individual investors enjoy award-winning investing services including app & web trading, fixed income and structured products..."
$200M, Series D | San Francisco | Decentralized wireless infrastructure | SoftBank, Kora Management, Tiger Global, Andreessen Horowitz, Samsung Next, Slow Ventures, Sea Capital |

LinkedIn Overview: "Powered by the Helium Blockchain, #ThePeoplesNetwork represents a paradigm shift for decentralized wireless infrastructure. Helium was founded in 2013 by Shawn Fanning of Napster, Amir Haleem, and Sean Carey. The company is backed by Khosla Ventures, GV (formerly Google Ventures), FirstMark Capital, Marc Benioff, HSB/MunichRe Ventures Slow Ventures, and others."
We'll be back next week with more news on fintech VC funding.
---