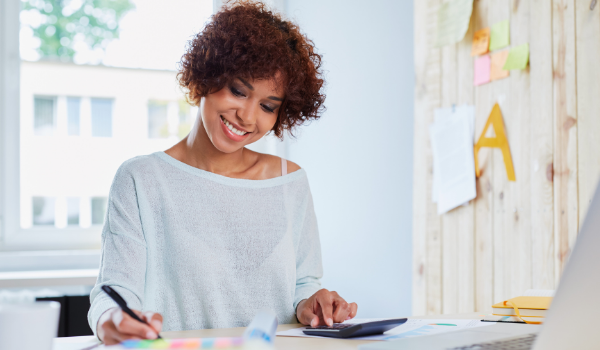 ---
By Gershon Rossman, Client Success Manager, IT Central Station
Implementing and managing an intelligent automation platform, which includes Machine Learning and Robotic Process Automation (RPA) powered by Artificial Intelligence (AI), can be a complex endeavor, depending on where an organization is in their automation journey. Customers prefer vendors that offer strong service and support enabled by help desk AI technology, especially early in the process. It can make a big difference in the outcomes of a complete, end-to-end business process automation project. Here, JIFFY.ai AUTOMATE users on IT Central Station discuss the importance of support, as well as their use cases and the benefits they've seen with the technology.
Process automation use cases
IT Central Station members are finding a variety of uses for JIFFY.ai AUTOMATE in process automation. For example, John G., a VP Engineering at a computer software company, uses the tool in production for driving a Windows application. It extracts content from the Windows app, using JIFFY.ai's OCR features in the process, and submits images into the application. The actual images are being extracted and returned to them as a document.
For Johnson M., a National Professional Officer at an international affairs institute with more than 5,000 employees, JIFFY.ai AUTOMATE is primarily used for processing documents in procurement and payroll. In one case, the tool creates an attestation letter for Human Resources (HR) for people who are leaving the organization. An IT Manager at a smaller tech services company has two use cases: Bank conflation and a Wage Protection System (WPS), which is a way to calculate and manage salaries per person.
Benefits of process automation
"The system in production completely eliminated the need for human intervention," explained John G. "From time to time, we need to check the user interface and results, but that is very rare. It can be done once a week, or even less frequently." A Managing Director, Business Transformation at an airline with over 10,000 employees similarly noted, "We've seen really good productivity gains. For the areas where we've chosen to automate, it's not that we have freed up 30 heads in one area with one project. It's more an aggregation of 20 heads across all of the different bots that have been developed. But we've seen tremendous value, especially in the pandemic."
This user provided additional context, sharing, "As an airline, we have had to cut costs and we were able to go through some pretty strong voluntary separation efforts and redistribute resources and cover things because of the automation work that we've been doing." For the tech services IT Manager, "[JIFFY.ai AUTOMATE] makes the developer's work easy. With the customization option, we can write custom expressions using its compatibility with Python or other programming languages. Their web automation is good."
Johnson M acknowledged the tool's accuracy. He said, "For staff, it is common when doing repetitive work that there tend to be mistakes. There will be a missing digit or letter here and there, but JIFFY.ai AUTOMATE never does that. It is accurate to a 't'. It encompasses errors only if the input is poorly done, so it does not commit errors when it does this process. JIFFY.ai AUTOMATE has reduced manual processing for the 25 percent of the processes that it has automated."
---
---
How great service fits into the user experience
Process automation can get complicated, so it's useful to be able to draw on healthy vendor support. The airline's Managing Director provided an example, saying, "Our cybersecurity positioning and stance on what we expect and what we allow and don't allow, are pretty advanced. It was a pretty tall order to meet a lot of our cybersecurity constraints, so that's an area where we had to do quite a bit of work. The very first bot we put into production fell into the PCI realm. We actually have two environments, one that has to be PCI-compliant, and a regular environment, and JIFFY.ai has been fantastic from a partnership perspective."
They further noted, "A lot of the challenges that we uncover are really internal to our environment, as opposed to the platform. There's a little bit of both, and that's where it really comes back to the partnership with JIFFY.ai. They are always super-responsive in addressing any challenges with the product or the platform and supporting us as we work through how to integrate or automate a certain homegrown application of ours that is probably an outdated legacy application."
"They have good support," observed the tech services IT Manager. "There is a team who is ready to build whatever we ask. That is why we are still using this solution. When we are stuck on issues, there should be a team to back us up. We needed somebody like JIFFY.ai because we found we could go into the code level and make changes. Their team was there for support. They never complained whenever we threw non-standard practices at them; they never tried to correct us."
To learn more about what IT Central Station members think about process automation and JIFFY.ai AUTOMATE, visit JIFFY.ai on IT Central Station.
---