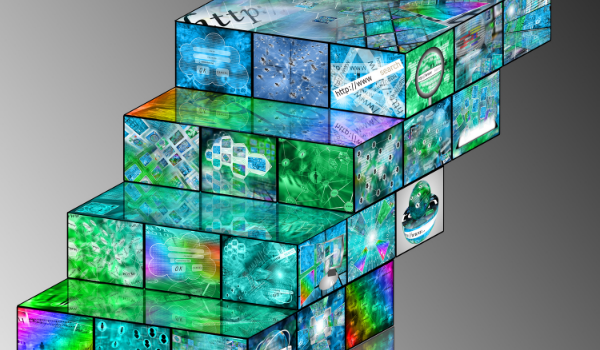 ---
By Kris Subramanian, President and Chief Strategy Officer
What is automation in a modern enterprise environment?
In a nutshell, automation can be defined as a collection of technologies (bots, business rules, sensors, programming scripts, etc.) that can complete a task with little to no human intervention.
Investment in automation has increased in response to the pandemic, and digital automation platforms have proved to help organizations get more ROI, faster. Deloitte's 2020-2021 survey found that 68% of business leaders leveraged automation to respond to COVID-19 impacts. 1 in 3 have accelerated their cloud-hosted automation spends, which indicates a growing demand for digital automation platforms hosted on the cloud.
So, what is a digital automation platform?
A digital automation platform refers to a software application that lets you automate iterative processes like employee onboarding, documents management, and invoice processing through the use of digital tools, cognitive technologies like AI, and integrations with existing enterprise systems.
This is a significant departure from traditional robotic process automation (RPA) which is more siloed and targets only standalone jobs or tasks in an enterprise. To understand this further, let us look at the defining traits of a digital automation platform.
Key Features of a Digital Automation Platform
A platform, by definition, is a foundational technology that acts as a base to integrate additional systems, extend processes, and drive interoperability so you can connect your enterprise seamlessly. A digital automation platform lets you deploy enterprise automation in a turnkey yet extensible manner. Its key features include:
Extensibility – The platform integrates with your existing systems like enterprise resource planning (ERP), human resource management systems (HRMS), customer relationship management (CRM), configure-price-quote (CPQ), etc., typically via the cloud. It can exchange data and react to events happening on other platforms.
Cognitive technology readiness – A next-gen digital automation platform must incorporate artificial intelligence (AI), which is among its biggest differentiators when compared to RPA. AI allows the automation platform to handle exceptions, understand diverse kinds of data, and perform other human-like activities.
Ease of use – Digital automation platforms must be easy to implement without compromising on flexibility for customization. Typically, they provide a graphical user interface (GUI) experience, as opposed to RPA, which is usually script-based. Business users and technical experts alike can use these platforms to automate the processes they need.
---
---
What Are the Benefits of a Digital Automation Platform?
A platform that helps to automate tasks and entire processes end-to-end offers a host of benefits in the short-, mid-, and long-terms.
In the short term, it helps to improve the work experience of employees stuck with mundane and repetitive tasks like filling in forms for employee onboarding, making data entries for processing an invoice, or manually converting information from a PDF document to a machine-readable format. In short, it helps to unlock significant time and effort savings for the enterprise.
In the mid-term, the process landscape becomes more clarified because the digital automation platform powers interconnectivity between processes. For instance, invoice submission to payment disbursal can happen in a single workflow without data, time or effort lost in the gaps of process silos.
In the long term, the enterprise achieves greater digital maturity and transformation in work culture, and is able to focus more on value generation than rules-based task completion.
Digital Automation Platform at Work
One of the most perceivable examples of how an automation platform can be implemented to drive significant ROI is a process that involves significant volume of document processing. Whether it is for employee onboarding, invoice automation, or supply and procurement, workflows that require to process massive numbers of documents every day require a more sophisticated platform approach. A digital automation platform can accept document submissions, extract information using machine learning (ML) and optical character recognition (OCR), fill out forms, raise exceptions if any, and notify the stakeholders using a variety of integrated automation technologies seamlessly.
The future of digital automation platforms is poised to push beyond complex process automation. Providing organizations with the ability to assemble enterprise-wide applications that natively integrate automation into workflows, streamlining front-to-back-end data flows and deploying data analytics are also critical elements to achieving efficiencies and advancing digital transformation. Such integrated, intelligent automation platforms will usher in more opportunities for organizations to transition to cloud-native, API-driven systems, and will also help business leaders radically rethink product design and unlock the full benefits of digital modernization.
To learn more about how the JIFFY.ai AUTOMATE integrated intelligent automation platform can help your business rethink digital transformation, email us at [email protected].
---