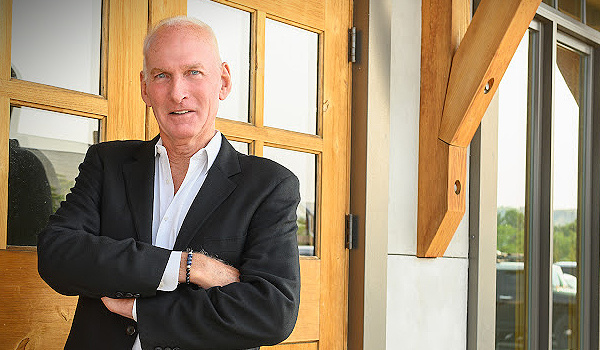 Simple Thoughts in Complex Markets
By Bill Taylor, Contributor/CIO-Entoro Investments
---
The opinions expressed below are my own & do not necessarily represent those of Entoro Investments or any of its affiliates
---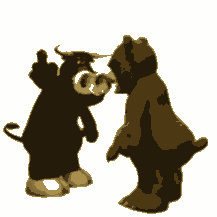 Bullish for week of 3/8/22
ETH BTC

Neutral for week of 3/8/22
GOLD

Bearish for week of 3/8/22
S&P 500


3/8/22 Closing Prices:
Bitcoin: $38,640.21
ETH: $2,568.89
Gold: $2,039
S&P 500: 4,170.70 (-30.39)
Trading Summary Notes for Tuesday, 3/8/22:
What's new?
Well, COVID is gone………Russia is playing Ukraine in the "War Bowl"………inflation is getting hyper-hot……..uncertainty rules and markets are not fully understanding all the ramifications……..so, as BITCOIN awaits an executive order from President Biden clarifying how BTC should be treated, it dropped under $40K and down over 11% (week on week)……….ETH fared slightly worse dropping down to $2,500 before a slight bounce……….GOLD…….yes GOLD finally got respect and jumped well over $2K……..the old safe haven play worked and GOLD tacked on over 5% (week on week)………the S&P 500 tried several rallies but still sank 3.5% (week on week)…..equities are in a heap of trouble
BAD NEWS IS BAD NEWS. WARS ARE BAD NEWS. WARS DO NOT END IN WEEKS AND TEND TO TAKE UNFORESEEN TWISTS.
NEW BUZZWORD? SHORTAGES.
What to do now?
Financial markets are in chaos……….SELL any and all rallies in the equity markets (S&P 500)….the stronger the rally, the bigger the short…………if you missed the big "pop" in GOLD (I did) don't chase……..interest rates will (at some point) take GOLD lower….if anything, make it a hold……..I am a staunch believer in BITCOIN……..Buy, Buy Buy………all these disruptions are going to fully validate why BITCOIN is the future and THE store of value………ETH is the tag along….BUY, just less than BITCOIN
U.S. TREASURIES AND GOLD GOT A HUGE BURST IN A FLIGHT TO SAFETY. IT WON'T LAST. U.S. INTEREST RATES ARE GOING UP (BOND PRICES DOWN). INFLATION IS GETTING HOT, HOT HOT. EXPECT INTEREST RATES TO SURPRISE TO THE UPSIDE.
PREPARE FOR PANIC SELLING TO HIT THE MARKETS.
---
Trading Thoughts: Looking at 2022!!!
BITCOIN 2022……..$100K back in play
ETH 2022…………$8,500-$9,000
GOLD 2022………..NEW HIGHS HAVE BEEN REACHED
S&P 500 2022……..DOWN…….DOWN……DOWN
Current trading positions:
LONG BITCOIN
LONG ETH
NEUTRAL GOLD
SHORT S&P 500
---
We compare the price of Bitcoin, Ethereum, Gold & the S&P 500. We use the CME Bitcoin Indexes (BRR & BRTI) and the CME Ethereum Indexes (ETH_RR_USD) & (ETH_RTI_USD) for reference as well as the London Bullion Market afternoon price settlement on the digital assets & gold.
---
Bill Taylor is Managing Director/CIO at Entoro Investments & is widely published in financial industry media throughout the world