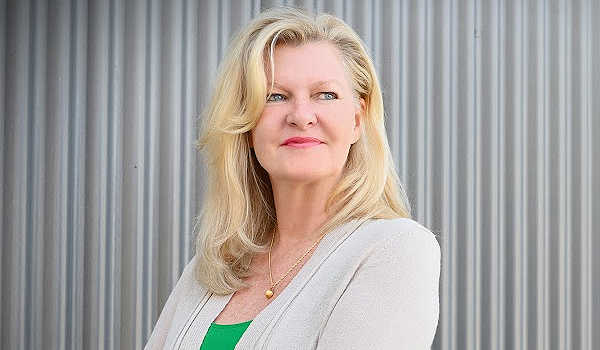 ---
Greetings from Digital Wealth News™ !
We have such a powerful newsletter this week ranging from the subtleties of social media by platform to maneuvering "Broker Protocol" to the profits and perils of NFTs. And that's just getting started. Then we delve into the fintech ramifications for the Ukraine/Russia conflict and wrap it all up in a bow with several eye-opening Gray Swan scenarios. Read Up!

Cindy Taylor, Publisher

---
New thought leadership content this week…
When starting the transition, properly resigning from your current broker dealer is a critical step in the process
NFTs might play a huge role in the future of financial industry & advisors & investors need to be aware of their potential risks
Social media and what it takes to succeed can seem like a black box. Each platform has its own algorithm that it continually updates
"End-to-end automation is about creating the ideal experience," says Crystal Andrus, head of wealth management relationships at JIFFY.ai
Implementing personalization as a wealthtech firm requires not only knowing the wealth management firms being served but also their clients
Bill Taylor of Entoro Investments updates us on the markets this past week and movement in BTC, ETH, gold and the S&P500 in The Taylor Report (3/8/22). "U.S. treasuries and gold got a huge burst in a flight to safety. It won't last. U.S. interest rates are going up (bond prices down). Inflation is getting hot, hot hot."
---
We finish out the week with more great original content from the DWN editorial team and contributors, including the following posts…
A Gray Swan(s) is Flapping its Wings Again
Currently it seems that there is not just ONE Gray Swan event unfolding but MULTIPLE Gray Swans flapping their wings
The Week in Digital Wealth (3/9/22)
60 new DeFi projects are headed for Cardano (ADA), Rarify aims to add value to the NFT sector & Binance bets big with its new payment venture
Advisor Tech Talk (3/9/22)
Today, it seems like companies are taking a more conservative approach to reopening plans, and fewer workers are returning to the office
Top 5 VC Deals of the Week in Digital Wealth (3/9/22)
We're seeing a pullback this week in the megadeals of fintech. Recently, EVERY deal was at $200M+ but this week, there's just one in that range
EPISODE 52: Enabling the Merits of Crypto While Mitigating the Risks
DWealthMuse host, Dara Albright & guest Chen Arad of Solidus Labs, discuss ways of enabling the merits of crypto while mitigating the risks
---
Curated Industry Content
Check out our homepage for other great content, read up and GET YOUR SMART ON about the future of digital wealth!!
Wishing you and yours a great week!!!

ABOUT DIGITAL WEALTH NEWS:
Our content creation and amplification platform includes insightful industry news & market commentary, meaningful partner content and executive profiles you won't find elsewhere.
Special thanks to our Chief Technology Officer Michael Fabing and my partner (and husband) Bill Taylor on their efforts to roll out this new enterprise. I also want to thank our friend and partner Dara Albright, one of the most important fintech thought leaders in the world, who has recently joined Digital Wealth News as a partner and host of our ground-breaking podcast series Dwealth Muse and will be spearheading our new joint venture education initiative – DWealth Education.
Our editorial coverage takes a new view toward the fintech revolution as it has evolved and matured, featuring industry news, thought leadership, and the latest industry press.
Digital Wealth News ™ was Created with the Following Key Parameters:
Daily Editorial & Weekly Newsletter pushing stories to Website – https://dwealth.news/ – and social media channels
Weekly Newsletter emailed to proprietary database of RIAs, wealth managers, VCs, hedge funds, fintech professionals and organic sign-ups –plus- select names from Fintrx, Crunchbase and other key databases
Light but authoritative editorial feel – non-technical – but informative. Digestible business read for those interested in, affected by, or involved in the new digital wealth economy;
Coverage of Digital Wealth Topics Including the Following Categories:
Digital Currencies & The New Token Economy
Security Tokens & NFTs
Trading Technologies
Digital Investing Platforms
WealthTech & Robo-advisors
Legal & Legislative Issues
Fintech At Large & More
Sign up for our free newsletter, reach out to me on Linkedin, Twitter or Facebook and thanks for stopping by!!
---