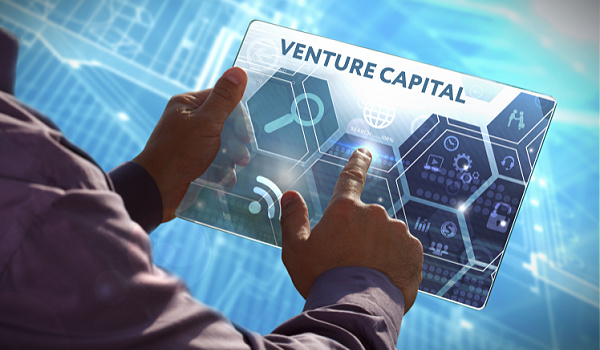 ---
Seeing a bit of a pullback this week in the megadeals of fintech. In prior editions, we've seen EVERY deal at $200M+. This week, only our largest deal hit that number. However, last week was a rare one indeed in geopolitics. Does this signal a slowdown in the sector relative to recent activities, or simply holding back on posting deals out of sensitivity to the Russia/Ukraine conflict? We don't know, but it's certainly worth noting. That said, here's some trends we saw this past week in VC funding in digital wealth.
This week, our top deal came in at $200M – still a very large funding but nowhere near as large as we've seen in our top deals in recent months;
Every deal this week had international origins with just one sharing corporate locations with a US headquarters (ATL);
Two deals came out Australia this week – surely a trend as the sector continues to grow in the Land Down Under.
Without further ado, here are this week's top 5 fintech VC deals for the week below…
---
$200M Series C | Australia | NFT platform | Temasek, ParaFi Capital, Princeville Capital, Arrington Capital, Mirae Asset, Liberty Global, King River Capital, Prosus Ventures, AirTree Ventures, Declaration Partners, Fabric Ventures, Possible Ventures, Alameda Research |
LinkedIn Overview:
"Immutable is scaling the world's digital assets. Immutable X is the first scaling solution for NFTs which doesn't compromise the security or decentralization of the world's leading public blockchain, Ethereum. Makers of Gods Unchained and Guild of Guardian."
$137M | India | Global enterprise debt platform | B Capital, Insight Partners, Dragoneer |

LinkedIn Firm Overview:
"Backed by marquee investors like Sequoia Capital and LightSpeed, CredAvenue is the only-of-its-kind debt platform globally, looking to revolutionise the segment. The milestone of achieving India's largest Series A funding worth USD 90 Million is a testament that our company and its partners sincerely believe that #NextIsDebt. Pioneering the Startup 2.0 concept, we are on a mission to deepen and power the $120 Trillion global enterprise debt market which would unlock a GDP multiplier and thus, create massive economic value. For India, which is the first target market, the CredAvenue marketplace is leading to an empowerment of both mid and larger enterprises on one side, and growing a healthy loan book for the larger Banking ecosystem on the other…"
$100M, Series B | Bulgaria/Atlanta, GA | Spend management platform | Lightspeed Venture Partners, Sprints Capital, Endeavor Catalyst, HubSpot Ventures, Jigsaw VC |

LinkedIn Firm Overview: "Powered by US Bank/Elavon, PayHawk is a payment solutions company servicing a broad range of industries headquartered in Roswell, GA. We develop smart, passionate and committed team members into company, industry and community leaders. PayHawk helps companies save money, improve cash flow and become more efficient through a variety of payment processing solutions. We deliver the world's best technologies for in store, online and mobile payments. PayHawk upholds a straight-forward approach to create long-term partnerships through honest dialog and fair/transparent pricing. We serve as trusted consultants for PCI Compliance and EMV Conversion."
$75M Equity | Kenya | Asset financing platform for under-bankded | Generation Investment Management, Broadscale Group, LocalGlobe, HEPCO Capital Management, CDC Group, LGT Lightrock |
LinkedIn Firm Overview: M-KOPA is the pioneer and global leader of Connected Asset Financing that offers millions of underbanked customers access to life-enhancing products. Our advanced connected asset financing platform combines digital micropayments and IoT connectivity to offer access to products including solar lighting, televisions, fridges, smartphones, financial services and more. Our mission is to make financing for everyday essentials accessible to customers in Africa and beyond so they can achieve progress in their lives. Through the power of connected devices, we establish a unique and secure relationship with our customers, allowing them instant access to a product whilst building ownership overtime through flexible micro-payments. Through regular payments, customers can unlock access to more products and services to continue their relationship and build their credit history with M-KOPA. To date, M-KOPA has provided nearly $400 million in financing that has enabled over 1 million customers to access solar lighting, energy-efficient televisions and fridges, smartphones, cash loans, and more."
$72.7M, Series B | Australia | Neobank/ Payments & cash flow platform | Headline, Hostplus, Square Peg, Addition, Spark Capital

LinkedIn Overview: "Accepting payments, managing your finances, and paying recipients should be simple. Unfortunately, this isn't always the case. Finding integrated financial solutions to help your business thrive often requires you to weave together multiple products from different providers. While a small group of large enterprises enjoy the privilege of financial solutions tailored for their specific needs, the vast majority of Australian businesses are underserved due to a lack of innovation, disparate providers, opaque pricing, and restrictive contracts. We believe in a level playing field where all businesses benefit from access to smarter payments technology and integrated financial services that enables them to accelerate their cash flow. So we're hard at work building the tools to make it happen. Zeller combines the tools your business needs to accelerate cash flow. From accepting payments, to managing finances, to paying recipients fast; by bringing every tool together into one connected ecosystem, we help you reduce the time spent on finding providers, completing long applications, onboarding, and getting set up. We do this through a simple, fast online sign-up process, and no contract necessary. You'll have access to every tool you need right out-of-the-box."
We'll be back next week with more news on fintech VC funding.
---