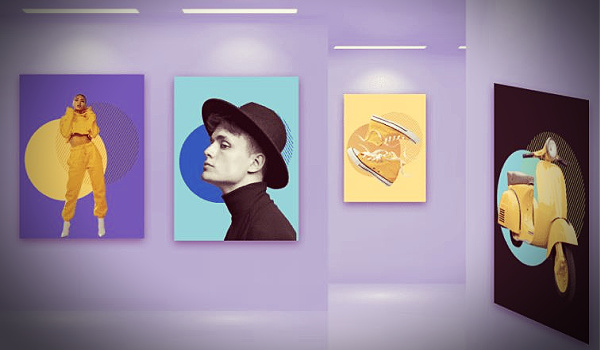 ---
Non-fungible tokens (NFTs) might play a huge role in the future of financial industry, but today, many issuers struggle to use them effectively, and advisors and investors need to be aware of their potential risks.
Many recently issued NFTs are rather two dimensional, said Jahon Jamali, chief marketing officer and co-founder of Sarson Funds, a crypto asset manager and education service for the wealth management industry, but they can still be a catalyst for the large-scale consumer adoption of digital assets.
"For the last decade or two, companies and brands have become increasingly aware of the value of retaining and maintaining their customer and fan-base communities," said Jamali. "There's already a value layer there that's been expressed."
Before the internet, brands built community and commitments through membership cards—the local sub shop or barber would offer a card that could be hole-punched to allow a consumer to have their fifth sub, or their tenth haircut, for free.
Then there were things like the CVS card, which offered cash-back rewards expressed in five-mile-long pieces of paperwork receipts.
Like these membership and fan clubs, NFTs are a natural extension of your customer communities, said Jamali.
What Brands Get Wrong
Jamali said that brands often fall short in one of three ways:
Relying on popularity or brand familiarity rather than delivering value through the NFT.
Treating NFTs solely as works of art or collectibles.
Not having defined post-sale strategies.
A Brand Is Not Enough
Companies and celebrities are looking for new ways to connect with their communities, but building and maintaining communities usually requires more than a brand-oriented NFT.
"Thinking that your brand value alone will carry you to success in NFTs is going to be a mistake made quite often," said Jamali, who mentioned sputtering campaigns by the likes of Pepsi and Katy Perry as examples. "We've seen this already with a few celebrity drops, that obviously were initially able to ride to some degree off of the popularity of a celebrity or brand, but after an initial sale see a quick drop-off in value."
An NFT Can-and Should-Be More Than Meets the Eye
Another issue that Jamali sees with NFTs is issuers who rely solely on art. That may be a good strategy for a widely known and sought-after artist, but it will likely fail brands and companies that only rely on the quality and potential utility of NFTs,
"They aren't seeing the bigger picture," said Jamali. "NFTs can serve as an access path and as permanent connectivity to your customer base and community. In some cases, they can be community builders."
NFTs can have broader utility, and it's important that issuers focus on the full capabilities and potential of the NFT.
Follow Through on the NFT
Firms will fail the NFT test by failing to develop post-sale strategies, said Jamali.
"Let's say you sell out an NFT drop, or most of them. Great. How do you continue to engage that community that you've created? There are a variety of different forms that NFT buyers have accessed their communities. Some are on Discord. Some are on Twitter. If feel that you're building a community solely for the purpose of a sale event, that's not going to cut it. You're also missing long-term value."
Issuing NFTs will be a permanent pivot to how companies and brands manage and engage a customer community, said Jamali, moving the customer relationship beyond emails and SMS messages.
NFTs Done Right
"An effective NFT all functions on what an ideal customer rewards, community rewards or a fan club entails," said Jamali. "These include access to future events, access to sales, discounts on future items and exclusives."
Jamali uses a hypothetical NFT from the rapper Drake as an example. A rapper could use an NFT to offer token-holders exclusive access to music. He could create different tiers of NFTs that serve as concert tickets, with the tiers describing different levels of seating and the amenities of a concert built into the NFT.
The point is that an NFT is more than a piece of artwork or a collectible, it's a way of delivering value over time and sustaining a long-term relationship with a community.
"You can create scarcity around access or utility functions, and that ends up creating relationships and communities," said Jamali.
NFTs are so varied that it is hard to pinpoint the best use for them, said Jamali. Art collectors may enjoy the ability to own fractional shares of digital and physical art. Brand-loyal people may be able to find deeper value from items they already consume. Creators can access a new centralized and more direct way of connecting with a community and monetizing relationships with fans.
"There are a variety of other ways to use NFTs," said Jamali. "They are cryptographically unique, so I we subscribe to the overall digital asset thesis, a variety of things can evolve to what is essentially an NFT, anything from your electronic health records to deeds, licenses and certifications. This includes the title to your home and car, a diploma or professional certification, or anything that is unique to a program or issuer and you as the recipient. All of these things are already effectively NFTs."
The Takeaway For Advisors
A company's approach to NFTs may be an indicator of it's future success, said Jamali, and advisors might want to be cautious with companies who are launching NFTs incorrectly, or who stay on the sidelines for too long, as the market may pass them by.
For now, advisors need to recognize that the established market for fine art and collectibles is moving toward NFTs—not just NFTs representing digital art, but also NFTs representing physical objects.
"NFTs give advisors an alternative pathway to provide investors with exposure to these types of items through a digital asset portfolio," said Jamali. "For some of these items like fine art and collectibles, an NFT provides a pathway for fractionalized ownership where there was otherwise not a liquid market."
Fine art and collectibles, already rampant with fraud and gray market scales, will be further complicated by NFTs, said Jamali.
Advisors also need to pay attention to emergent capabilities for their clients to have allocations to NFTs or portfolios of NFTs, said Jamali.
---