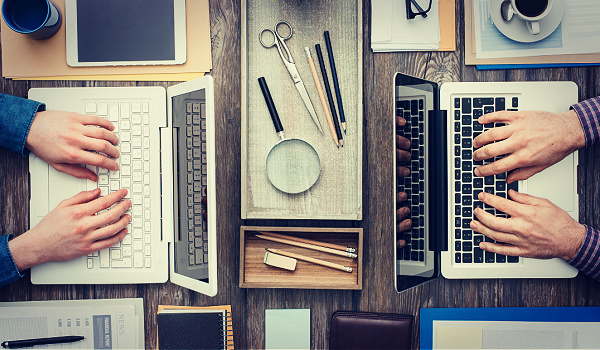 ---
By Adrian Johnstone, Practifi
Financial advisors can learn a lot from doctors and lawyers. Not only is providing financial advice evolving into a profession as indispensable and rigorous as medicine and law, but it's also maturing into one that requires a modern approach to technology. Both medicine and law have embraced a role-based approach to building technology stacks and it's time for financial services to do the same.
Role-based applications allow everyone to feel like they have a system designed specifically for them, all while the data is aggregated and shared across all the different teams and roles behind the scenes. It's a powerful solution that unifies teams and enables them to operate and scale effectively.
What does a role-based system look like?
While many financial firms have pieced together role-based technology that serve some of their staff's various needs, technology that unifies all of the work and data handled by a business offers more opportunities for scale and innovation. That's one of the reasons firms should consider building unified platforms with different applications for each role within the firm.
As far as technological execution is concerned, you can think about it in a medical context. The information required by a doctor is different from the information required by a nurse, which is different from the information required by a mental health practitioner or a dietician or nutritionist. The way the patient is managed today, with information made available in different ways in each medical context, is similar.
Roles-based information management can also be thought of similarly across a corporate law practice. Trial attorneys need access to different information than researchers or paralegals, who need different information from client service and office staff. Similarly, contract law attorneys need different platforms from attorneys working in trusts and estates – but the client information used by all of these different members of a firm needs to be unified and accessible across the entire firm.
The same should happen in a financial firm. When logging into a firm's platform, the data and tasks encountered by a client-facing financial advisor should look different from the data and tasks encountered by individuals in marketing, compliance, operations or management, but the data should be drawn from a common source. This means teams have access to centralized data, but still operate and see the data and tasks that are most relevant to them.
Role-based technology unifies data
In some ways, unifying data can be challenging. Traditionally, each function has needed its own system but doing so siloes data and removes power from the business and reduces efficiency. To date, many firms have cobbled together different tools and platforms, separating the needs of each team into common toolkits. As a result, they've ended up with an amalgam of different tools trying to achieve some level of unity but separate and distinct from each other. For example, firms might buy a CRM, and then a marketing platform, and then they try to implement some form of workflow system, but it may not all work together coherently.
Even today, many financial firms look at their CRM as only being relevant to client-facing staff and not as a possible hub for all their technology. In truth, most CRMs in the financial services world only cater to financial advisors—they often can't efficiently serve marketers, compliance teams, or executive decision-makers whose roles lie outside of client service.
When people look at technology for their firm, they think about client-relationship management and how advisors engage and serve clients. While this is critical, it's only one aspect of their business. Firms aren't applying the same level of thinking to their other teams, such as helping the marketing team understand their clients, or helping compliance teams stay on top of client data, agreements, and obligations.
Furthermore, having siloed data and a CRM that only caters to advisors can leave firms with an incomplete picture of the client experience. Key information about client satisfaction, communications and churn may not be easily accessible to make data-driven decisions. However, with a CRM system that unifies different data sources and different teams, firms can operate efficiently on a single source of truth with end-to-end insight into the client experience.
One system for the entire firm
If you have everyone in the firm using one system, it means you can seamlessly move work between decisions. For example, if an advisor is doing something that requires compliance review – systems like Practifi create cross-functional workflow steps so the work moves between people in different roles. This means that at the management level, there's visibility into the whole organization and where there may be friction in your processes.
Marketing offers another example where systems like Practifi can help. Because marketing users would be most interested in campaigns, Practifi makes campaigns the focus of its role-based, marketing app. Within the app, users get to see the specific campaigns they're running and all the processes they're involved in. This way, they can streamline their daily tasks and quickly access information that's most relevant to their role.
Additionally, Practifi not only stores all the data across the firm in one unified place, but also enables a firm to set permissions that control who has access to what kind of data, and who can alter it, down to the user level. With centralized data and control, your teams will have access to one unified system while still ensuring your client's data is secure.
Overcome data silos and unify your team
Role-based technology mitigates siloed data and enables the different teams within your firm to easily access the information and tasks most relevant to them—all while operating from the same unified data source and having complete visibility into the end-to-end client experience. Using one system that caters to different roles will allow your firm to operate efficiently and scale effectively, always keeping the client experience at the forefront.
To find a technology solution that will enable you to commit to these best practices and truly understand your clients, contact Practifi today.
---