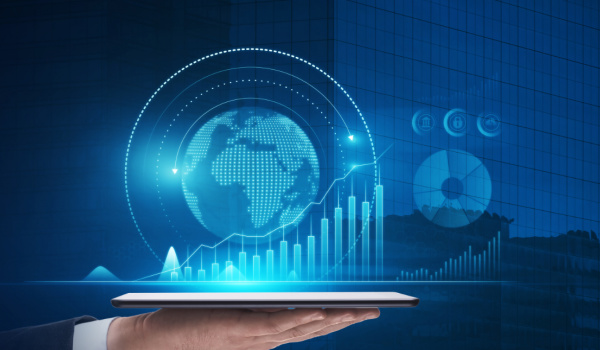 ---
By Christopher Robbins
This was another busy week in digital wealth—with huge announcements coming in digital assets, banking, payments, decentralized finance, wealthtech and fintech.
Notably, CalTier, which is striving to build an ultra-accessible alternative investments platform starting in the multi-family residential real estate realm, has opened up its Series A fundraising round. CalTier uses crowdfunding and other innovative investment structures to democratize investments once limited to small, interconnected circles of wealthy investors and exclusive wealth managers.
Even with many investors de-risking and tightening their belts, plenty of money is flowing into financial technologies.
---
Wealth and Investments
RBC—The Royal Bank of Canada made two significant technology announcements over the past week that will impact its sizable North American wealth management business and its direct-to-consumer financial services.
In the first, the company announced a data access agreement with Envestnet | Yodlee to address the needs of an increasingly digital customer base. The agreement allows RBC clients to better manage their finances and build wealth by connecting to and sharing their RBC financial information with more than 1,500 third-party applications powered by the Envestnet | Yodlee platform.
In the second, RBC and Plaid announced a data access agreement that will empower RBC clients with the option to share their financial data securely via a direct application programming interface (API) with the thousands of apps and services of their choice on the Plaid data network.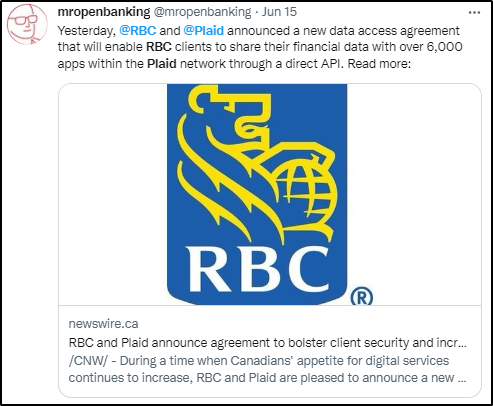 Prometheus Alternative Investments—Prometheus announced the launch of its new social network and digital fund marketplace.
Prometheus allows investors of all types to connect with leading investment professionals through their in-platform social accounts. Investment professionals can create exclusive and compliant content, giving any investor access to quality investment insights and a chance to learn right from the professionals. By reaching new audiences, Prometheus' in-platform social network democratizes access to thought leaders and investors for all to access and learn.
White Glove— White Glove, a fintech marketing company specializing in client acquisition services for financial advisors and portfolio company of Rockbridge Growth Equity, announced today the launch of its new topic program.
Early Access, designed to give financial advisors exclusive use to White Glove's newest, innovative workshop topics, affords advisors with more autonomy in the topics they choose to present. Early Access will enable advisors to overcome topic fatigue in their local regions, one of the most cited obstacles to success while expanding their breadth of portfolio topics to attract a more extensive client base.
Bridge Financial Technology—Bridge Financial Technology announced a new partnership and data integration with StratiFi to offer a fully-automated and seamless solution to accurately assess and monitor client risk across their investments.
This partnership provides StratiFi users with a direct connection to their clients total wealth data, enabling increased visibility into all aspects of risk, from initial prospecting stage to ongoing client management. BridgeFT's proprietary data aggregation & normalization engine delivers consolidated and accurate account information from all of the major RIA custodians directly to StratiFi's risk management platform, offering a complete picture of an investor's assets so financial advisors can provide a comprehensive evaluation of every portfolio under management.
Vise—Vise has enhanced its platform to give advisors greater efficiency and more options to tailor portfolios to their clients' needs. The enhancements are designed to support financial advisors as they guide their clients through the volatile market.
New features include enhanced tax management, including tax-aware transitions for new accounts and automatic tax-loss harvesting; upgraded cash management capabilities so advisors can meet all clients' cash distribution needs quickly and seamlessly; and improved ability for advisors to scale how actively they want to tilt portfolios toward factor exposure using the new active tilt setting, enabling further customization of the portfolio's risk/return profile.
Banking and Payments
Advanced Fraud Solutions—Advanced Fraud Solutions announced an agreement with Fiserv that will allow Fiserv financial institution clients to automate check fraud detection, risk-based funds availability and decisioning processes, helping to prevent losses and identify fraudulent deposits before they are accepted.
TrueChecks from AFS will enable Fiserv clients to mitigate fraud, prevent losses, and protect account holders by providing a proactive, at-the-point-of-presentment approach to check fraud detection. Accessible through a web portal or integrated through an API, TrueChecks delivers real-time responses on counterfeit, nonsufficient funds (NSF), Closed Account, Duplicate and other fraudulent items, regardless of the deposit channel.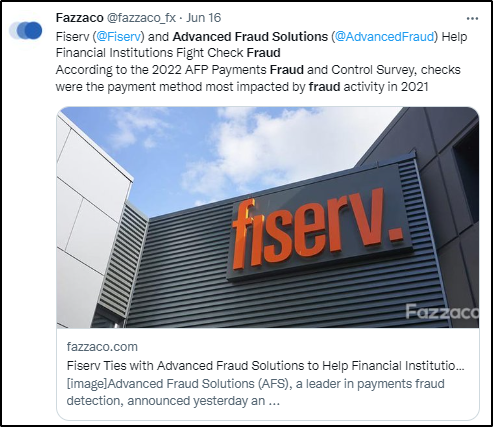 FinLync— FinLync, a privately held, global fintech company transforming corporate finance and treasury offices by aggregating global banking APIs to deliver embedded real-time payments and cash management, today announced that Tahreem Kampton, a seasoned corporate treasurer with over 20 years of experience at Microsoft, has joined its Advisory Board.
Crypto and Blockchain
Ripple—Ripple  and FLUF World announce a partnership to bring to life "The Open Metaverse" via the new decentralized blockchain network, The Root Network. The Root Network brings together best-of-breed components from the Web3 community with a deliberate focus on the user experience, which is why it will be built alongside the XRP Ledger (XRPL). XRPL will play a critical role in The Root Network by setting the standard for NFT functionality and utilizing XRP as the default digital asset for transaction activity in the network's multi token gas economy.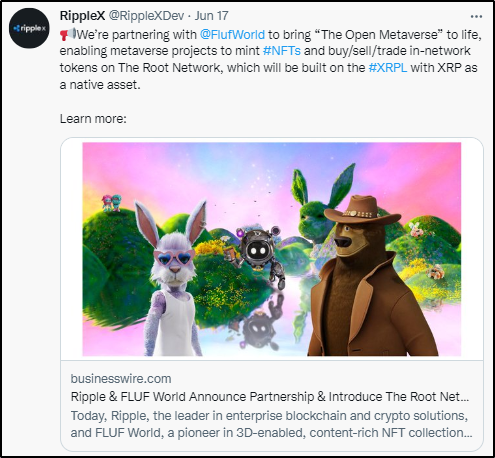 Dibbs—Dibbs, a real-time, blockchain-enabled marketplace for collectors, today announced an integration with Circle Internet Financial, a global financial technology firm that provides payment and financial infrastructure for internet businesses and the issuer of USD Coin (USDC). Dibbs will leverage Circle's payment solutions to enable fast, secure, and low-cost payments in USDC for collectors when buying and selling physical collectibles as NFTs.
Banxa—BANXA Holdings, an on-and-off ramp solution for Web3, today announced it has formally entered a new partnership with WonderFi Technologies, a technology company with the mission of creating better access to digital assets through compliant centralized and decentralized platforms. The partnership builds on Ethereum, Polygon, and Bitcoin blockchains, and targets key markets including Australia, Brazil, European Union, United Kingdom, and the United States.
Banxa enables WonderFi customers to utilize local payment and banking options with less friction, fewer fees, and better fraud protection. Users are able to easily and securely convert fiat currency to cryptocurrencies and back again.
Fintech
Cadre—Cadre, a technology-driven commercial real estate investment platform, today announced the appointment of financial technology veteran Madge Rumman as Head of Product. Rumman will report directly to Founder and CEO Ryan Williams and lead the Product team, helping to build and accelerate the launch of new offerings that expand access to real estate for more investors.
Rumman joins Cadre with extensive experience building digital, consumer-oriented product offerings in financial technology. Prior to Cadre, she served as Director of Product at Affirm. She previously served as the Head of Product at Canadian buy-now-pay-later (BNPL) provider PayBright, which was acquired by Affirm in 2021.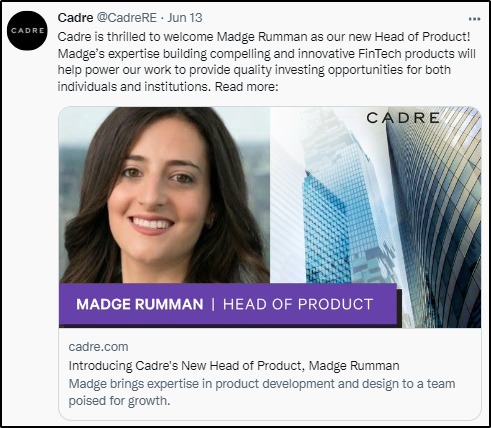 CalTier—CalTier, the innovative Fintech Crowdfunding platform, today announces it has launched its Series A $5M round of funding following successfully closing its $1.1M Seed round. This Series A round will help CalTier improve its platform, offer additional services, and expand its growing investor community.
---