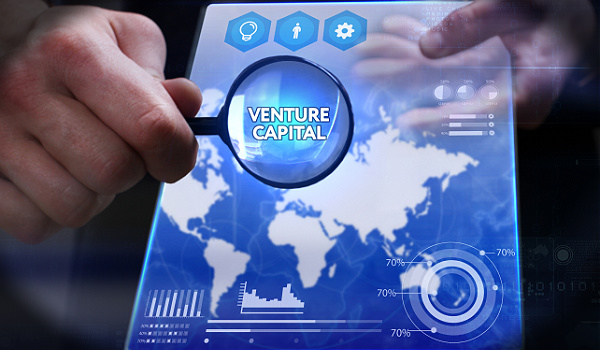 ---
Hello VC Friends! Another wild, volatile week in the markets but we keep finding MAJOR deals in fintech venture capital to report. And again this week, our deals come to you from the world over. Let's dive right in….
Our top deal came in at $167M, for a Series B. That's UNDER what we've seen lately for our weekly top funding rounds but STILL over $100M;
The US came roaring back this week with three of the top five deals – good to know we haven't lost our fintech swagger just yet;
The top two deals were in unconventional categories – yet again – parking and cargo. Go figure. But this should alert industry enthusiasts that not everything in fintech and digital wealth touches on the consumer. B2B has long been a more profitable segment in MANY industries – we suspect it could be in fintech as well.
Without further ado, here are this week's top 5 fintech VC deals for the week below, in order from highest to lowest funding levels.
---
$167M, Series B | California | Parking payments platform | 3L Capital, Assembly Ventures, Dragoneer Investment Group, Eldridge, Silver Lake Waterman, UP Partners |

Website Firm Overview:
"We operate next-generation parking facilities. Our advanced technology and data analytics make parking remarkable, take the headaches out of facility management, and increase revenue for our property partners."
$130M, Series C | Florida | Logistics payments & data | Blackstone Growth (BXG) |
LinkedIn Firm Overview:
"PayCargo is a commercial payments solution for the Ocean, Air, Trucking and Rail industries. PayCargo offers electronic tools that create significant efficiencies by automating the payments process with multiple financing options, dispute resolution, systems integration, email alerting, and report capabilities. PayCargo's financing options allow Carriers to enjoy advanced funding of Receivables and Shippers to qualify for additional credit terms on their Payables. PayCargo helps companies in the international supply chain reduce operating costs, grow profits, dramatically increase cash flow, and improve overall liquidity."
$115M, Series D (Equity & Debt) | San Francisco | RE Marketplace | Oren Zeev, Citi Ventures, Menlo Ventures, Google Ventures |
LinkedIn Overview:
"HomeLight is building the future of real estate — today. Our vision is a world where every real estate transaction is simple, certain, and satisfying for all. The best real estate agents rely on HomeLight's platform to deliver better outcomes to homebuyers and sellers during every step of the real estate journey, whether that's enabling an all-cash offer, unlocking liquidity of their existing home to buy a new one, or creating certainty through a modern closing process. Each year, HomeLight facilitates billions of dollars of residential real estate business on its platform for thousands of agents. Founded in 2012, HomeLight is a privately held company with offices in Scottsdale, San Francisco, New York, and Seattle, with backing from prominent investors including Zeev Ventures, Menlo Ventures, Group 11, Crosslink Capital, Bullpen Capital, Montage Ventures, Citi Ventures, Google Ventures, and others."
$100M, Series B | Ecuador | Integrated payments platform | Kaszek Ventures, Clocktower Ventures, SoftBank Latin America Fund, DILA Capital |
LinkedIn Overview (via Google Translatefrom Spanish to English):
"Kushki is the world-class paytech, connecting LatAm to digital payments and helping Latin American businesses reduce the cost and complexity of digital transactions, while improving acceptance rates and reducing fraud. With less than a decade of existence, Kushki has been classified under the Unicorn category. Furthermore, Kushki operates in 5 countries and leverages local teams to deliver."
$100M, Series C (Equity & Debt) | Johannesburg | Digital payments network | Admaius Capital Partners, AfricInvest FIVE, CommerzVentures, Vitruvian Partners, AXA Investment Managers, Stanbic IBTC Bank, Symbiotic |

LinkedIn Firm Overview:
"MFS Africa connects mobile money users and service providers, providing access to simple, secure, affordable and compliant mobile financial solutions for all. We believe in open access for all and are driven to making borders matter less by connecting Africans to each other, SMMEs, and the global digital economy. This creates change for our people, our continent and our world. Here, the only currency is access. MFS Africa is making barriers matter less with a global footprint and regional offices in Accra – Ghana, London – UK, Douala, Johannesburg – South Africa, Nairobi – Kenya, Kampala – Uganda, Port-Louis – Mauritius."
We'll be back next week with more news on fintech VC funding.
---