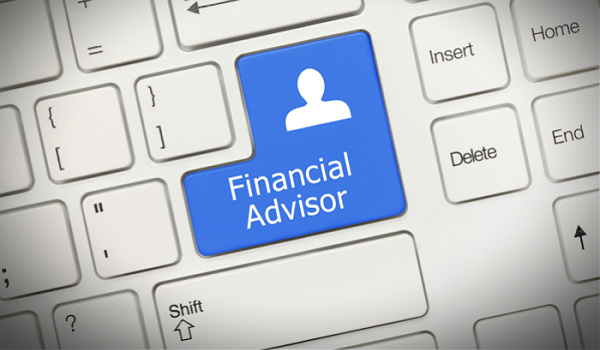 ---
By Christopher Robbins
It was a busy week for financial markets as reactions to higher-than-expected inflation and interest rate hikes resonated through investor portfolios.
The same can't be said for wealthtech and advisor-facing technology. While we scour the internet for interesting news on advisor technology to offer you, sometimes the fishing net comes up a little empty.
The cryptocurrency news has been very busy, perhaps most striking is that several crypto and decentralized finance projects are having liquidity issues. I'm reminded of a famous Warren Buffett quote:
"Only when the tide goes out do you discover who's been swimming naked."
The tide may be going out on crypto.
While a lot also is happening in fintech, we try to keep this feature narrowly focused to items that directly impact financial advisors.
This week we have two and a half items to share with our readers.
---
Edelman Financial Engines—Edelman Financial Engines announced the launch of Income Beyond Retirement (IBR), a retirement income solution designed for 401(k) plan participants who are in or near retirement.
IBR combines portfolio management and technology-enabled analysis with financial advisor support to create highly personalized, flexible retirement income plans and investing strategies to match the individual needs of employees. With a heightened need given the macro environment, IBR is already being offered by dozens of leading companies, including notable employers such as Boeing, Lenovo, Equifax, Milliken and Prime Therapeutics and many of the FORTUNE 500. Edelman Financial Engines is working with its leading 401(k) provider partners to make IBR available to plan sponsors. Currently, the solution is live with its direct provider partners and will be available across all partners soon.
BNY Mellon | Pershing— Pershing announced the launch of its next generation platform NetX360+ at its flagship conference INSITE 2022. The redesigned platform gives advisors tools to create more personalized, data-driven client experiences.
Key features of NetX360+ include hyper-personalization based on individual user profile and usage patterns, machine learning-driven search results for faster access to relevant data, new data insights based on client behavior and market activity that highlight recommended next best actions to proactively support client needs and business growth opportunities and integrated learning via a digital adoption platform to help users achieve swifter proficiency with new features and tools
The NetXServices Integration Portal has also been updated with a complete API set, including two new options designed to deliver real-time data access and convenient self-service: Streaming APIs and asset movement via digital authorizations for payments and asset transfers from Pershing to third-party brokerage accounts.
Tyrone Ross—The former OnRamp Invest CEO is up to… something, resurfacing in interviews vaguely discussing a new technology-driven venture, Turnqey Labs, and plans for an associated registered investment advisor, 401 Financial.
---