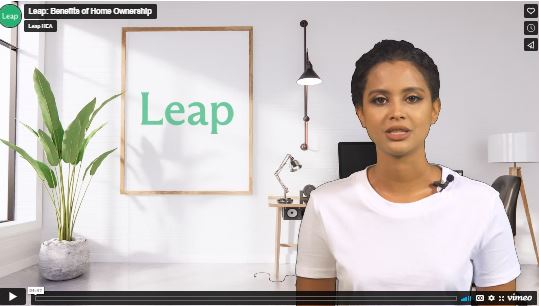 ---
Leap Analytics, the fintech real estate investment firm that aims to empower underserved communities, recently launched a tech-enabled, four-part educational video series designed to help potential homebuyers use this process to narrow the country's wealth gap.
The first video educates potential homeowners on key considerations about the general home buying process, and the forthcoming videos — which the LA-based company will post to its website — will include discussion of credit scores and how to improve them, navigating the mortgage loan process and how best to maintain and enhance the value of the home over time.
"Research suggests that people of color will drive homeownership growth over the next two decades," explained  Ashley Bete, Leap's Founder and CEO. "However, historically, these communities have been marginalized in the buying process.
"This incredible opportunity to mitigate generations of bias and systemic racism through wealth creation could be hampered by a lack of experience many homeowners and potential homeowners have regarding the nuances, details and potential complications of the homeownership and borrowing processes.".
The videos were created in partnership with Sarafin AI, a company that builds Digital Training Officers and AI powered e-learning platforms across North America and Europe. The video leverages AI technology to help personalize and streamline the educational process.
---