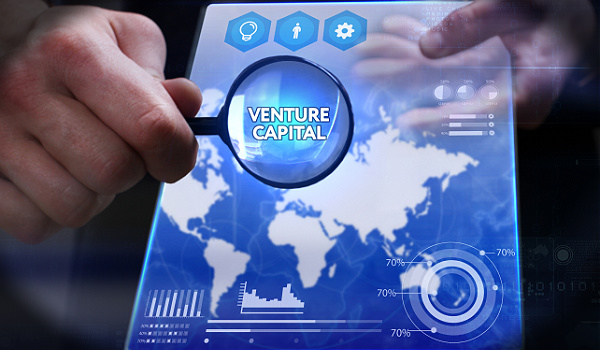 ---
Last week we took a brief summer break from publishing this column.  We're back with several deals in the $100M+ range, but it's still not back to the levels we were seeing 6 or 12 or 18 months ago.  Still, it's the dead of summer, and perhaps all the venture capitalists are at the beach with their families.  But we digress.
Two deals this week were listed as "Seed" with Equity + Debt.  More deals seem to be structured with debt in them of late.  
Real estate & trucking!  We think it's interesting that more deals are falling outside of crypto and payments and the like and "scootching" (such a good word!) over into the B2B sector.  It's a natural progression and only makes sense.  
Location, location, location!  Four of the five deals were back in Silicon Valley.  'Bout time.  Funding of US deals in this rarified air has been on the decline recently.  
Without further ado, here are this week's top 5 fintech VC deals for the week below, in order from highest to lowest funding levels.
---
$170M, Series E| Israel & CA | Property Management Proptech | Apax Digital, MSD Partners, Sixth Street Growth, Viola Growth, Flashpoint |
LinkedIn Overview:
"Guesty's property management software provides property managers and management companies with an end-to-end solution to simplify the complex operational needs of short term rentals. With Guesty, users can manage listings from multiple online travel agencies including Airbnb, Booking.com, Agoda and TripAdvisor, and utilize the company's guest-centric tools including: Unified Inbox, Automation Tools, 24/7 Guest Communication Services, Payment"
$155M, Series B | San Francisco | Trucking & logistics payments platform | Elad Gil, General Catalyst, Collaborative Fund, Contrary Capital, XYZ Venture Capital, Leadout Capital |

LinkedIn Firm Overview:
"The trucking and logistics industry provides the backbone of the economy, but the payments infrastructure on which it runs is broken; the existing suite of payment tools is outdated, difficult to use, prone to fraud, and saddled with hidden fee structures. AtoB is building Stripe for Transportation — modernizing the payments infrastructure for trucking and logistics, where capital movement occurs quickly and transparently. Our flagship product is the AtoB Fuel Card, a zero-fee fuel card accepted anywhere built for fleets of all shapes and sizes. 
$100M, Series B | UAE | BNPL platform | Sanabil Investments, Coatue, Shorooq Partners, Endeavor Catalyst, Checkout.com |
LinkedIn Firm Overview:
"Tamara is MENA's leading payments innovator, focused on providing a seamless experience for merchants and customers through fair and transparent financial solutions. The company's flagship Buy Now Pay Later platform lets shoppers split their payments online and in-store with no interest and no hidden fees. Tamara was founded in Riyadh, Saudi Arabia in late 2020 by serial entrepreneur Abdulmajeed Alsukhan, Turki Bin Zarah and Abdulmohsen Al Babtain. It has since grown to more than 200 employees in offices around the world in KSA, UAE, Germany and Vietnam. The company's $110 million Series A round in 2021 – led by Checkout.com – broke records as the largest-ever in the Middle East and to date it has raised $216 million in equity and debt. Tamara has over 3 million customers and more than 4,000 partner merchants including leading global and regional brands like IKEA, SHEIN, Adidas, Namshi and Jarir plus local SMEs."
$70M Seed w/ Equity + Debt | San Francisco | Consumer Credit & Remittance | Keith Rabois, Kevin Hartz, Anamitra Banerji, Gaurav Jain, Josh Buckley, Patrick Chung, Brandon Farwell, Alex Pall, Andrew Taggart, Abel Tesfaye |
LinkedIn Overview:
"The Pomelo app makes it easy to send money and stay up-to-date with family spending. No more waiting in line to send or pick up money! Pomelo gives you and your loved ones a convenient-to-use card and mobile app."
$55M Seed w/ Equity + Debt| San Francisco | Real Estate Payments & Finance Proptech | Arcadia Funds, Chicago Ventures, Plug and Play Ventures |

LinkedIn Overview:
"Payment and financing tools for the construction industry."
We'll be back next week with more news on fintech VC funding.
---