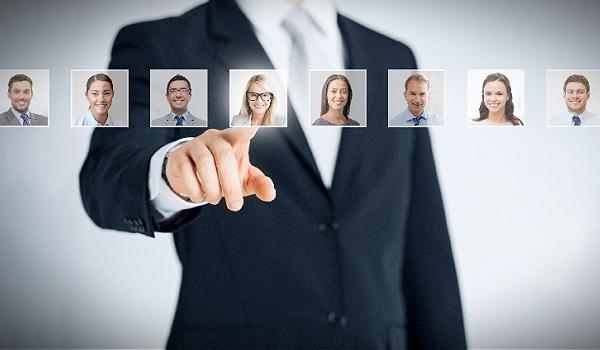 ---
Earlier this year, Docupace, a cloud-based digital operations provider for the wealth management industry, announced the completion of the 500,000-client account transition through its automated Advisor Transition Program. The company launched this program five years ago to help advisors re-paper all client accounts at one time significantly faster as they move from one wealth management provider to another.
According to the company, advisor transitions commonly take as long as six months or more to complete. However, the company's program transitioned more than 68% of client accounts in 30 days or less and roughly 93% transitioned in 60 days in 2021.
Over the past decade, automated solutions, like Docupace's Advisor Transition Program, have revolutionized wealth management's back- and middle-office operations, significantly reducing the resources allocated to completing critical, time-consuming processes like re-papering clients.
"Automation and AI technology solutions that make the back-office and advisor transitions more efficient are mission critical today –  they are table stakes for any firm looking to scale," said Lou Camacho, Chief Operations Officer and president for the Beachwood, Ohio-based Stratos Enterprises.
This is more critical for advisors considering the jump to independence from a wirehouse, explained Doug Ketterer, CEO and Founding Partner of Atria Wealth Solutions. Ketterer's company recently welcomed a $600 million team from UBS to its member firm Cadaret Grant.
The team leader Anthony Mona referenced the digital solutions and service culture as a deciding factor in going independent with the $100 billion wealth management firm. "The technology, service and support structure, and management team at Atria made Cadaret Grant the clear choice for us," he said in a statement.
"Technology plays a wildly important role for every financial professional, especially those accustomed to the cutting-edge technology that wirehouses often provide," Ketterer told Digital Wealth News. "We believe that when technology is thoughtful and intuitive, it positions the financial professional for deeper, more productive connections with clients, leading to higher retention and faster growth."
Automating The Personal
But can these tools provide similar efficiencies to the softer side of the industry? Adam Malmed, President and CEO of Ajax Investment Partners, a Miami-based technology incubator and M&A consultancy, thinks these changes are on the way. He told Digital Wealth News that he's not surprised that innovators want to apply these technologies to the more relationship-driven aspects of the industry, like recruitment.
"We've seen significant adoption of automation and artificial intelligence for back- and mid-office operations, leading to incredible efficiencies and fueling the consolidation trend," said the former executive vice president and COO of Ladenburg Thalmann. "As these technologies evolve further, I'm interested to see how firms will utilize these tools in other parts of the wealth management industry."
AI developers are already at work testing these kinds of solutions.
CogniCor, a Palo Alto, California-based AI-enabled digital assistant provider, has developed several tools to help firms track and follow up with prospective advisors and help transition the advisor more smoothly. These assistants enhance even the most hands-on activities, said its CEO and co-founder, Sindhu Joseph.
"AI-driven digital recruitment assistants can keep the new advisors informed and engaged by answering their questions, scheduling meetings with recruiters and capturing meeting notes and actions," said Joseph, who holds a Ph.D. in artificial intelligence. "The ability to automate significant yet time-consuming tasks related to recruitment frees up time for recruiters to build a trusting and meaningful relationship, which remains at the core of this industry."
Doing this Right
Automating the back- and middle-office provided a significant return on investments for those who adopted these tools. However, it was not a low-cost proposition, explained Stratos' Lou Camacho.
"Top-tier tools aren't inexpensive and require an added level of in-house expertise to optimize their use," he said. "Financial advisors should be looking to join a firm that can combine the financial resources to support these best-in-class solutions and the requisite staff with a boutique service model to provide the seamless transition they expect."
Getting the most out of AI-enabled automation tools requires a robust technology infrastructure and the use of industry-specific knowledge graphs, explained CogniCor's Sindhu Joseph. These conceptual maps group together firm- and industry-specific topics, terminology, and content, providing AI-enabled solutions a base to interpret user intent and return guidance that fits users' needs. The detailed rules and regulations that govern the wealth management space give a baseline for highly transferable knowledge graphs.
"As AI tools serve multiple operational touch points, firms will get the most out of AI-enabled digital assistants when used in conjunction with an industry-specific knowledge graph as a foundation for their tech stack," she said. "Due to the highly regulated nature of this industry, knowledge graph-supported AI-enabled solutions are ideal for the wealth management space."
Yet even as advisors make these considerations, they should focus on identifying a firm that delivers a cultural fit for their practice, suggested Camacho. No matter what kind of technology supports the back-office or recruitment process, the success of a transition will require cultural compatibility.
"Ensuring a firm makes sufficient technology investments is important for a financial advisor to consider," Camacho said. "However, equally as important, if not more so, is finding a cultural fit in a new firm. A firm's technology investment reflects its commitment to a culture of service – not the other way around."
---