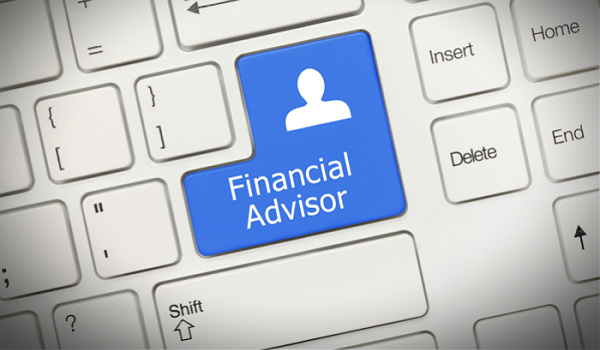 ---
By Christopher Robbins
The Queen is dead. Long live the King.
Anglophiles get a lot of grief in the U.S., and for good reason: the country was born from a revolution against British taxation and other forms of tyranny. But I'm an anglophile by tradition—my forebearers were Tories, fighting for the British in the U.S. revolution.
My grandfather carried on that tradition, becoming a fan of British television and music and traveling throughout the Commonwealth. He introduced me to the work of Benny Hill and Monty Python, and Basil Rathbone and Jeremy Brett, took me to eat my first traditional full English breakfast, and told stories of his travels to British colonies and protectorates in the Pacific theater of World War 2.
As an adolescent, I carried on part of that tradition by singing many years in an Anglican boys' choir—though my immediate family had converted to Roman Catholicism, I spent my middle and early high school years being served mass in the traditions of the Church of England.
Today, as I watch the pomp and circumstance celebrating the life and reign of Elizabeth II and the accession of Charles III—the regalia, the Anglican hymns, the homilies by Very Reverends and Right Reverends, I not only think back with some nostalgia to my childhood and upbringing, I'm also left to wonder whether we Americans would really be happier if we had never severed relations with our mother country.
While both countries are being tried by very difficult periods in their histories right now, I wonder if the lack of common identity, the shortage of long-lived institutions, and the inflexibility of our presidential democratic republican system act in the long term as a hinderance to full civic engagement and progress in the U.S.
Let's get to some advisor tech headlines.
---
Lumiant-Lumiant, an Australia-based advice and client engagement platform, announced that it had received new funding from well-known financial advisor Ric Edelman. New funding from Edelman will support the company's mission to empower more individuals and their families to confidently live their best lives by engaging with their advisors in a unique, leading-edge values-based advice process. The move will accelerate Lumiant's international expansion into the lucrative $52.9B U.S. financial planning and advice and the $142B accountancy services markets.
Entrustody-Entrustody has hired two fintech veterans in Anthony Stich and Kumar Velugula. Stich, who served a long stint at Advicent, becomes the firm's chief revenue officer, while Kumar, who has worked at UBS, Point72 and AQR Capital Management, will become chief technology officer. Entrustody is a digital-first custodial platform.
CAIS-CAIS announced that Mariner Wealth Advisors, a $50 billion RIA, hill tap its platform solution to give advisors and their clients access to alternative investment funds and products, as well as educational resources, end-to-end digitized transaction processing and a third-party reporting integrations. The collaboration between Mariner Wealth Advisors and CAIS integrates CAIS's platform into the firm's existing wealthtech ecosystem, creating a customized and seamless pre-trade, trade, and post-trade alternative investing experience. The firm's advisors will receive access to a curated menu of diversified alternative investment products across asset classes and qualification levels including private equity, private real estate, private credit, venture capital, and hedge funds. CAIS will also assist in the launch of proprietary funds and multi-manager funds managed by Mariner Wealth Advisors, while also enabling the firm to add their own sourced third-party funds to the platform for centralized monitoring, transacting, and reporting.
Onramp Invest-Onramp Invest, the turnkey digital asset service for financial professionals, announced a trio of exciting new features including a first-of-its-kind version of its robust crypto platform with zero platform fees. Advisors can provide comprehensive crypto services to their clients with no out-of-pocket investment or incremental charges. This new, cost-efficient version of Onramp Invest will still allow advisors to onboard clients quickly and safely, as well as easily access a wide array of crypto assets through their choice of qualified custodians, view client data within their favorite software applications, and automatically optimize holdings via Onramp's exclusive Model Marketplace.
Franklin-Templeton-Franklin Templeton announced the introduction of two new digital asset separately managed account (SMA) strategies through Eaglebrook Advisors' (Eaglebrook) platform, a leading digital asset SMA platform operated by an SEC-registered adviser. Available to investment professionals working with US investors in mid-October, these two SMA strategies provide access to digital assets through Eaglebrook's turnkey platform that is exclusively focused on meeting the evolving needs of financial advisors, wealth managers and their clients in this sector.
GMO-Grantham, Mayo, Van Otterloo & Co. LLC (GMO), a global investment manager, announced today the launch of Nebo (for Needs-Based Optimization). Nebo is a new, technology-driven asset allocation and portfolio management platform for Registered Investment Advisors (RIAs) that streamlines and automates the process for delivering custom and personalized portfolios to their clients. At the heart of the Nebo framework is a proprietary multi-period, shortfall optimizer that constructs portfolios which minimize this critical risk. In doing so, advisors are able to directly align the client's financial plan with their portfolio resulting in portfolios that are better customized to the needs and circumstances of each client, all delivered through an open-architecture platform. Now with Nebo, advisors will be able to finally scale their financial planning and investment operations by having a comprehensive digital platform that can serve as the system of record for their portfolio construction and management activities.
---