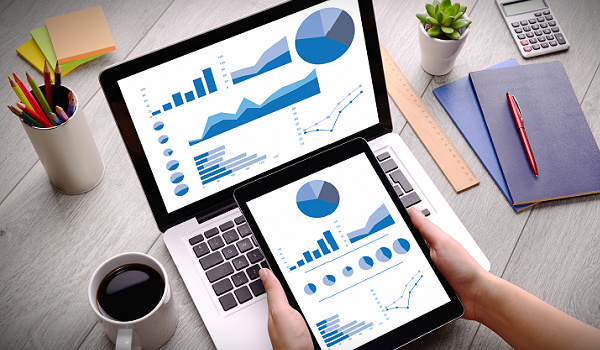 ---
By Chris Robbins

This week in advisor tech news we have several announcements with the promise to change the wealthtech landscape.
Morningstar is launching a new annuity transaction experience as part of Advisor Workstation, powered by Luma Financial Technologies. Docupace also launched a new RIA productivity suite to help firms streamline their operations.
This week we also have an acquisition by STP and the launch of a new wealth tech venture studio, Surge.
Let's go ahead and get right into the advisor tech headlines for this week.
---
Morningstar
Morningstar launched the Annuity Intelligence Center, an annuity transaction experience within Morningstar Advisor Workstation  that will simplify a financial advisor's process of transacting annuities on behalf of clients. The platform is powered by Luma Financial Technologies ("Luma"), an independent, multi-issuer structured products and annuities platform. The Annuity Intelligence Center combines educational material, comparison functionality, and widespread product accessibility to help advisors manage their clients' entire annuity experience.
Docupace
Docupace announced the launch of its RIA Productivity Suite, designed to optimize operations for advisory firms of all sizes – empowering them to digitize, streamline, connect and automate operations. Docupace, in consultation with Ezra Group, developed the RIA Productivity Suite with several "out-of-the-box" capabilities and integrations that meet the sector's needs with simple-delivery requirements for the RIA market.
STP Investment Services
STP announced it has acquired WealthSite, a firm that provides a fully integrated and highly customized accounting, portfolio management, reporting and analytics platform to single and multi-family offices, traditional wealth advisory firms and money managers serving ultra-high-net-worth (UNHW) clients. The acquisition brings STP's total assets under administration to over $400 billion and will propel forward the technology roadmap for STP's proprietary, cloud-based BluePrint™ platform. BluePrint arms clients and end investors with the critical analytics, reporting and premier digital experiences needed to compete and grow in today's dynamic market.
Surge Ventures



Surge Ventures (Surge), a new SaaS venture studio initially targeting the financial services and wealth management industry, announced its launch with a significant seed investment from Virgo Capital, a global private equity firm. Surge will work on building the next generation of game-changing SaaS companies to tackle emerging compliance risks such as advisor data governance, client privacy obligations management, user entitlement management and holistic Personally Identifiable Information (PII) posture assessments.
Bento Engine
Bento Engine announced it has generated more than 7,000 advice alerts that enable advisors to proactively educate their clients and prospects with timely, actionable financial life advice. Since its inception last year, Bento has utilized six top client relationship management (CRM) systems to analyze clients' and prospects' age and life milestone-related information. Advisors can leverage these opportunities to provide targeted, invaluable insights and impactful guidance at pivotal moments in clients' financial trajectories.
InvestCloud
InvestCloud appointed Michael Roth to President of Digital Planning. In combination with their leading digital solutions for communication, shopping and selling, the company continues to invest in its suite of financial planning solutions across the entire wealth spectrum. In this new role, Michael will be charged with driving the growth of InvestCloud's Digital Planning proposition to support even the most complex planning scenarios – such as tax, estate, cashflow and succession planning – while tailoring solutions to meet the unique jurisdictional requirements in geographies around the world.
ViewTrade Securities
VIewTrade announced the launch of its carrying broker services, adding to ViewTrade Holding Corporation's already robust B2B2C technology and services offerings utilized by a diverse global customer base of broker-dealers, fintechs and registered investment advisors (RIAs). With ViewTrade Securities obtaining its carry broker status, ViewTrade's financial services clients now have a choice to open accounts with clearing firms, brokers and bank custodians connected to ViewTrade's technology, utilize the carry broker technology to carry their own customer accounts, or  have ViewTrade Securities, Inc. open, maintain, and carry their customer accounts directly to create an even more seamless and cost-effective customer experience of integrated front, middle, and now back office technology and services.
Engageware
Engageware announced that it has appointed Nina Vellayan as Chief Executive Officer (CEO). Vellayan brings more than 25 years of experience and a proven track record of success in leading software and technology businesses. As CEO, Vellayan's visionary approach and effective leadership style will further propel Engageware's ability to scale to meet market demand as the company reports record annual recurring revenue and profitability.
Edelman Financial Engines
Edelman announced the acquisition of Erman Retirement Advisory (ERA), a registered investment advisor that provides a comprehensive suite of financial planning and wealth management services. The transaction closed on Dec. 12, 2022. Founded in 2000 by Howard Erman and headquartered in Seal Beach, California, the firm manages $210 million in assets for more than 200 clients.
---