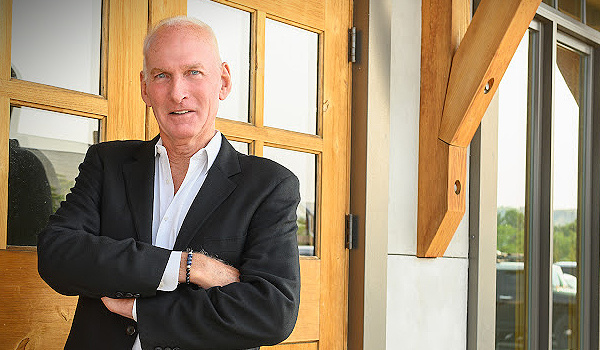 Common Sense for Uncommon Markets
By Bill Taylor, Contributor/CIO-Entoro Investments
---
The opinions expressed below are my own & do not necessarily represent those of Entoro Investments or any of its affiliates


Bullish for week of 12/6/22
NO CATEGORIES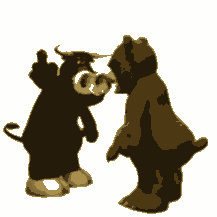 Neutral for week of 12/6/22
BTC | ETH

Bearish for week of 12/6/22
S&P 500 | GOLD
12/6/22 Closing Prices:
BITCOIN:  $16,983.45 (+$55.45) | (+3.6% change Tue-Tue)
ETH:  $1,252.38 (-$2.64) | (+7.8% change Tue-Tue)
Gold:  $1,757 (+$4.00) | (+1.3% change Tue-Tue)
S&P 500:  3,941.26 (-57.58) | (0% change Tue-Tue)
---
A quick quote from the archives:  The definition of insanity is doing the same thing over and over again and expecting a different result, yes?  Why is that topical now? Well, because we're watching "the bulls" (not the Chicago Bulls) CONTINUE to believe inflation will soon be under control, the Fed will stop raising interest rates (or ease off), the financial markets have bottomed AND the bear market is over.  Sorry folks, equities will continue to disappoint.  The exception could be bitcoin and ethereum. 
So, in that vain, remember long ago back in November……..oh 2 to 4 weeks ago…..there was talk of a year end rally in financial markets? A "Santa Claus rally?" Well every calendar on the planet has 12 months…..meaning December. The last month of the year. The "Santa Clause" rally happened in November. Ooops. Once again, don't be fooled. It's a bear market and its going to be a very long one.
With the Fed beginning to realize they may have to raise interest rates higher than they first thought and inflation most likely staying stubbornly high, financial equity markets are……doomed. Expect the S&P 500 to take out the lows and a deep recession to "surprise" people. Don't be one of those surprised.
Gold……interesting. Rumors of central banks buying, Russia creating a gold backed ruble (that no one can buy) and the old store of value chatter drove gold to $1,800. New gold bull market? (see above quote). Gold likes low interest rates, high inflation and a soft dollar. So if the Fed keeps raising rates….or, if they get inflation down….or the dollar remains strong…..gold would be 0 for 3. Why would anyone buy gold? Beats me.
Now, BITCOIN and ETH (not every crypto) are an exception. Talk about bad news. Holy s***! Its all there is. But, BTC seems to be holding its own and $16K looks solid. ETH looks great too. Holding off for a bit to make sure, but BTC and ETH look…..interesting on a risk reward basis.
---
ONE MORE "SHOE" TO DROP? REAL ESTATE. I KNOW, GOTTA GET THAT HOUSE NOW, RIGHT. AH, NO.

BE READY, BE SMART AND BE PREPARED. BEAR MARKETS CAN (AND WILL) GET VERY NASTY.
---
NEW TARGETS:
BITCOIN 2022…….??????????
ETH 2022…………?????????
GOLD……….$1,500-$1,525   (NEW TARGET)

S&P 500 2022……..DOWN…….DOWN……DOWN……...LOOKING AT 3,250
Current trading positions: 
No Position BITCOIN
No Position ETH
SHORT GOLD
SHORT S&P 500
---
We compare the price of Bitcoin, Ethereum, Gold & the S&P 500. We use the CME Bitcoin Indexes (BRR & BRTI) and the CME Ethereum Indexes (ETH_RR_USD) & (ETH_RTI_USD) for reference as well as the London Bullion Market afternoon price settlement on the digital assets & gold.
---
Bill Taylor is CEO of Digital Wealth News and an advisor to Entoro Investments. He is widely published & quoted in financial media and an international expert on markets and BTC, ETH, Gold & SP500.
His opinions are solely his own and for informative purposes only.