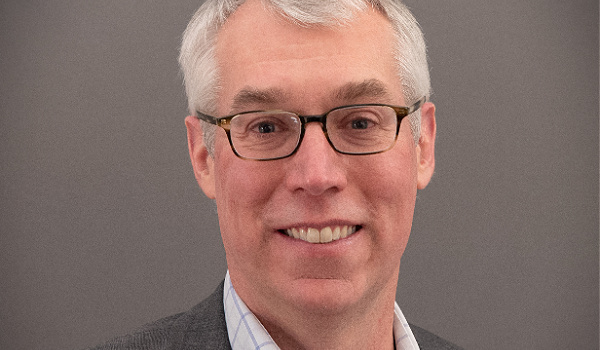 ---
Last month, more than 6,000 attendees—both virtual and in-person participants—took part in Advisor Group's annual ConnectEd advisor conference. The San Antonio, Texas gathering was the firm's largest conference to date.
A significant portion of this year's content was focused on advisor-facing technology, explained Pete Clemson, Advisor Group's Executive Vice President and Chief Digital Officer. Clemson showcased the company's technology on the main stage during the general session, and hosted a variety of breakout meetings and "spotlight discussions" on the current and future tech solutions the wealth management giant offers to its nearly 9,700 financial advisors across the country.
Conference participants and third-party wealthtech solutions providers were excited to learn more about what was to come from Clemson and the team in 2023. Clemson explained that many in attendance had a significant role in the offerings that Advisor Group will deliver to advisors. These attendees served in advisory and early adopter roles as the firm prepared for a massive rollout of its new products.
With the conference in the review mirror, Digital Wealth News caught up with Clemson to learn more about what he sees as the future of wealthtech, the best way to test and re-test products, and his top priorities for 2023.
---
DWN:  Based on your experiences this year, what are your top three priorities with advisor-facing technology solutions for 2023? 
Clemson:  First of all, we aim to create an end-to-end seamless digital experience that aligns to every step of the Financial Professionals' journey with us. Second, we will use innovation through integration by focusing on developing a technology integration layer that allows us to rapidly create seamless connections with third-party solutions. Finally, we are enhancing and integrating our enterprise data model to create a tight omnichannel service experience for our clients
DWN:  It sounds like a major part of your approach to developing advisor-facing technology is building and executing on the right feedback process.  How do you structure your advisor feedback process, and how does it help to inform Advisor Group's digital service experience strategy? 
Clemson:  Guidance from financial advisors and their support teams is one of the most important ingredients in our development process.  Building the best solutions requires forging a very tight partnership with the financial professionals we serve so that we can develop a very clear understanding of their current and future needs as they relate to digital platforms.
We've put this development philosophy into action by tapping into a broad set of feedback groups.  These groups range from formal structures, including our National Operational Excellence Council, to more ad-hoc groups that have been developed through connections with active early adopters of our next-gen solutions who regularly work with our teams to guide and improve our digital solutions.
I also want to add that we leverage these relationships at every step of the way in our development process.  This starts with priority setting, moves into product ideation, and then ultimately transitions towards help and feedback related to our initial limited product releases to ensure that we are delivering the quality and experience that our financial advisors and their clients need and deserve.
DWN:  Two of the most frequent criticisms across the industry from financial advisors about wealthtech solutions are the need for such tools to be more customizable and more intuitive.  How is Advisor Group getting ahead of the industry curve in this arena?
Clemson:  Developing easy yet powerful digital solutions is a combination of art and science.  To build our next-generation suite of tools, we've developed an in-house team of experts that include professionals with both direct industry experience as well as experience from out-of-industry leading firms as well.
From there, we combine that experience with very tight feedback loops from our financial advisors to ensure that we are developing the right products and creating an experience that works intuitively for them.  It is this combination of deep experience and very active feedback loops from highly engaged financial advisors that lead to superior solutions.
DWN:  What's the most helpful and productive item of feedback you've received about tech solutions that you've received from a financial advisor in the past 12 months, and why? 
Clemson:  There isn't a single item I could list as most helpful. Great solutions come from an incredibly broad and deep amount of feedback generated at all levels of our internal organization as well as from a range of different financial professionals and their support staff.
Developing the best technology requires hearing from all of the different types of users, carefully compiling the wide set of ideas and experiences into a thoughtful and prioritized list of improvements, and then relentlessly (and repeatedly) applying this feedback in order to continuously improve the experience for our financial advisors, their teams and their clients.
---