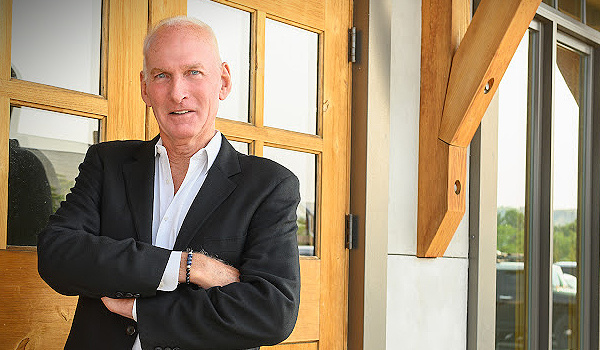 ---
Common Sense for Uncommon Markets
By Bill Taylor, Contributor/CIO-Entoro Investments
---
The opinions expressed below are my own & do not necessarily represent those of Entoro Investments or any of its affiliates


Bullish for week of 1/24/23
BTC | ETH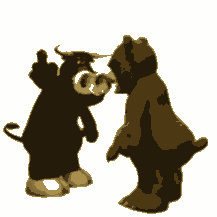 Neutral for week of 1/24/23
 GOLD


Bearish for week of 1/24/23
S&P 500

1/24/23 Closing Prices:
BITCOIN:  $22,884.18 (+$24.36) | (+7.7% change Tue-Tue)
ETH:  $1,616.58 (-$8.23) | (+2.5% change Tue-Tue)
Gold:  $1,922 (+$6.00) | (+1.5% change Tue-Tue)
S&P 500:  4,016.95 (-2.86) | (+.006% change Tue-Tue)
---
Three weeks down, forty nine to go. Yup, the new year is flying by. Financial markets appear to have decided that this will be the year of the bull. Bonds have rallied with interest rates dropping. Equities have rallied with tech leading. Gold has rallied……..why? Bitcoin (crypto) bottomed and is now outperforming every sector.
Why, by golly, if all this keeps up for the next 49 weeks, it sure will be dandy.
But remember…reality has a very nasty way of interfering with life. Inflation is still high. Commodities are ticking up again. As far as I know, the Fed is still raising rates and employment layoffs are gaining momentum. And that pesky recession looms larger.
Now before you go dashing into your closet, or garage, looking for top secret classified documents, think back two months to November. Remember markets were rallying in anticipation of the "traditional year end rally?" But then someone looked at the calendar and discovered……….December. Bye bye rally.
So, what could possible go wrong over the next 49 weeks?   I mean, if there's a raging blizzard outside, you don't need to get the airport first and get ready to board early only to realize THERE'S A BLIZZARD. Flights are cancelled. You RESCHEDULE. Get it?
One thing for sure, BITCOIN and ETH bottomed last month. BTC at $16k-$17K was it. ETH at $1,200-$1,300 was it. BUT, this spike up to $23K may be a touch much (those pesky next 49 weeks looming again). Perhaps a pullback is in order, but buying weakness makes sense. The year of the crypto bull is here.
Ah, GOLD. I get that it's up a little. BUT, I just don't get GOLD. If interest rates actually do decline it would be good for GOLD, BUT that would mean inflation has peaked which is bad for GOLD. Recessions are bad for GOLD, too. BITCOIN has also replaced GOLD as an asset to hold. Why GOLD? I don't know, but being short is risky and being long is riskier.  Hold or ignore.
S&P 500. That index thinks it deserves to be higher because………well, it doesn't. The bear market is intact and equity buyers here are getting trapped. Recessions are NOT BULLISH. Oh, I forgot, the Fed said they will engineer a "soft landing." This bear market is "transitory." Giggle. With 49 more weeks to go the S&P looks to shed another 20%. Damn, reality again.
---
WHICH ONE IS A FANTASY?  SANTA CLAUS?  THE TOOTH FAIRY? THE EASTER BUNNY?  INFLATION HAS PEAKED?   DUH, THE LAST ONE. THE FIRST THREE ARE REAL.
---
NEW TARGETS:
BITCOIN 2023…….UP
ETH 2023…………UP
GOLD 2023……….??????????

S&P 500 2023……..DOWN…….DOWN……DOWN……...LOOKING AT 3,250
Current trading positions: 
SLIGHTLY LONG BITCOIN
SLIGHTLY LONG ETH
NEUTRAL GOLD
SHORT S&P 500
---
We compare the price of Bitcoin, Ethereum, Gold & the S&P 500. We use the CME Bitcoin Indexes (BRR & BRTI) and the CME Ethereum Indexes (ETH_RR_USD) & (ETH_RTI_USD) for reference as well as the London Bullion Market afternoon price settlement on the digital assets & gold.
---
Bill Taylor is CEO of Digital Wealth News and an advisor to Entoro Investments. He is widely published & quoted in financial media and an international expert on markets and BTC, ETH, Gold & SP500.
His opinions are solely his own and for informative purposes only.