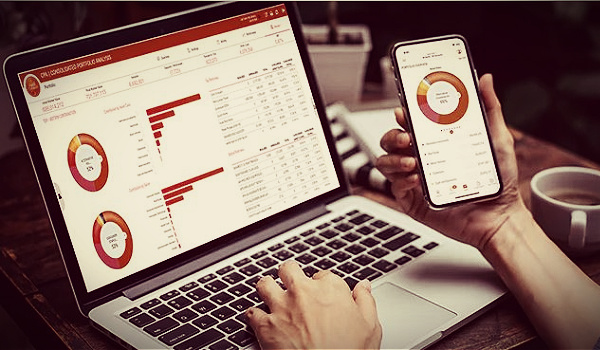 ---
A lot of people took a holiday last week due to the Memorial Day-shortened work schedule.
The news did not.
There was a cavalcade of big wealth tech news last week, due, in part, to TradePMR's conference. TradePMR is among a set of tech-forward, fast-rising custodians vying for a bigger slice of the advisor universe, and their most recent announcements seem oriented towards filling the vacuum left by the "Schwab-itrade" integration.
Oh,  but that's not all. There's a familiar new CEO coming later this summer for Edelman Financial Engines, and a big announcement from Orion that definitely did NOT get lost in the shuffle of big news, as well as a concerning report from FNZ and Boston Consulting Group about the future of the wealth management industry.
Let's get to the headlines…
---
Edelman Financial Engines
Edelman Financial Engines announced that its board of directors has named Jay Shah to become the firm's new chief executive officer (CEO). Shah will assume this role on Aug. 18, 2023, as current CEO Larry Raffone transitions to become chairman of the board while remaining a meaningful shareholder. Shah's career has been focused on building growth companies at the intersection of financial services and technology. For the last 13 years, he helped grow the financial planning-driven and tech-enabled retail wealth management firm, Personal Capital, serving clients through a model that provides expert independent advisors combined with leading edge digital tools. Since April 2017, he was the firm's CEO and guided its successful acquisition by Empower, a top retirement plan recordkeeper.
FNZ
After a long period of consistent profitability, the wealth and asset management sector is facing rising costs, shrinking margins, and intensifying consumer demands. Firms are looking for ways to accelerate their digital transformations, bring more of what their clients want to the table, and bolster assets under management—all in the most cost-efficient way. According to a new report by Boston Consulting Group (BCG) and global end-to-end wealth platform provider FNZ, a new breed of end-to-end third-party operating models deployed by wealth and asset managers could deliver significant cost savings, create new and innovative business models, and generate new revenue streams. The report, titled Scalable Tech and Operations in Wealth and Asset Management, is based on unique insights derived from illustrative case data and research from more than 33 major asset managers and 20 major wealth managers across Europe and North America. It also draws on additional data sets from Asia Pacific and the Middle East and Africa. The report highlights both evolving regulatory requirements and how growing investor demand for personalization is making it crucial for wealth and asset managers to pursue digital and operating model transformations.
J.P. Morgan Asset Management
JPAM and Clearwater Associates announced a strategic partnership that will integrate Clearwater with the Morgan Money global trading platform, allowing permissioned users to easily navigate between both systems. The joint solution will make it easier for financial professionals to have a global, connected view of their investment portfolios and empower them to make real-time investment decisions on the Clearwater and Morgan Money platforms. Corporate treasurers frequently access multiple systems to invest in a combination of money market mutual funds and separately managed accounts. To transform this complex, siloed process into a simple, user-friendly experience, the integration of Clearwater and J.P. Morgan Asset Management's Morgan Money platform will help empower institutional investors to easily log in to the joint solution and gain a consolidated view of balances, exposures, and counterparty risks.
Orion
Orion announced the connection to Orion's client portal within Redtail CRM, creating a premier client experience to transform how advisors manage wealth and collaborate with their clients. Feature-rich and immensely customizable, Redtail CRM is taking its place at the center of the fiduciary flywheel, improving how advisors attract prospects, onboard new clients, and deepen relationships with existing clients—all within a single, connected technology experience. In addition to expanded functionality, Orion is also driving greater speed and performance via ongoing cloud migration and improvements—offering significant time savings for advisors and back-office teams. These enhancements and integrations are all available with the recently introduced Orion Advantage Stack. In February, Orion announced key integrations of its Redtail CRM, Orion Risk Intelligence (formerly HiddenLevers) and Orion Compliance (formerly BasisCode Compliance) solutions, saving advisors time and eliminating the need to constantly switch between systems.
SMArtX Advisory Solutions
SMArtX and TradePMR announced they have teamed up to help financial advisors manage their managed accounts business more efficiently. The relationship enables TradePMR advisors to access SMArtX's award-winning UMA technology, including their full model marketplace, automated rebalancing, tax harvester, cash management, billing, and Advisor as a PM tools to effectively manage their advisory business at scale. The relationship gives TradePMR advisors a more cost-effective TAMP solution than the current offering, helping advisors improve profitability and provide better value to their clients. As SMArtX is a sub-advisory technology firm, TradePMR advisors do not have to repaper any accounts to gain access to SMArtX's automated processes, including their billing solution called BillFiX, and all the other benefits of a UMA platform with true sleeve-level accounting.
TIFIN
TIFIN Wealth announced an expansion to its partnership with wealth management and trust services firm Ronald Blue Trust. The two firms are launching BlueGive, a digital donor-advised fund (DAF) platform, to help facilitate the charitable giving of the firm's clients. This launch builds on an existing AI-centric relationship that sees TIFIN Wealth working with Ronald Blue Trust to unlock new and accelerate existing growth opportunities through machine learning and data science. BlueGive is a digital charitable giving platform that empowers Ronald Blue Trust advisors to offer a cutting-edge DAF program to clients and their families. The platform enables unique multi-generational giving, a slate of approved investment models, a network of over 1.5 million charities and churches, and a contribution minimum of just $50. The technology was built on TIFIN Wealth's giving platform and customized to Ronald Blue Trust's clients' unique financial and giving needs.
TradePMR
TradePMR announced that it has launched a new version of its Fusion technology platform. With this launch, Registered Investment Advisers (RIAs) working with TradePMR can now access the provider's top-rated technology1 from desktop, tablet, and mobile devices. The reimagined platform delivers a completely refreshed user experience, expanded trading capabilities, and a secure Message Center. Fusion is designed to be the central hub for an advisor's technology workstation. The platform's extensive capabilities include streamlined account opening, account management, simple and advanced trading, fee calculation, client relationship management, and more. With the launch of this enhanced Fusion platform, advisors working with TradePMR can continue delivering exceptional service to their clients, wherever they are.   
TradePMR also launched what it calls a new kind of service offering: Advisor Evolution Sciences (AES). AES is a curated offering designed to help RIAs continually evolve their businesses to capitalize on shifting industry trends and meet expanding client expectations. While the RIA industry continues to grow, that growth is often concentrated amongst the largest firms. AES is designed to arm advisors of all sizes with knowledge, skills, and insights to help them address these trends and leverage their growth opportunities. AES will connect advisors with "Catalysts" – thought leaders and subject matter experts in technology, communications, marketing, psychology, human capital development, business and organizational strategy, among other disciplines.
---