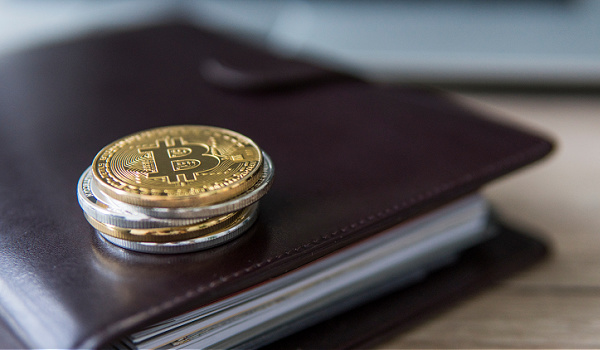 ---
A former US SEC attorney advised the cryptospace to focus on the issues that count rather than on the SEC Chairman.
There's a lot of movement in the ETF space as funds kept coming in higher volumes.
Coinbase and its team of superstars went on a roll with arguments challenging the SEC's authority.
Plus, there's now another state that could decidedly become "pro-crypto".
Let's cross our fingers on that one.
These are your decentralized diaries!
---
Bitcoin Prices Hit $29k, Currently Ranging at $30k
Because of the SEC's "shock therapy", Bitcoin prices dipped briefly to a $29,946.13 low from a $31,040.81 high. Things are still looking up, and prices are currently at $30,625.09 (as of 7/3/23). The altcoins are in range.
Ethereum prices are at $1,964.41, Solana (SOL) at $19.15, Polkadot at $5.41, and Avalanche (AVAX) at $13.15.
Circle CEO Foresees Future ETF Application Approvals
Jeremy Allaire, CEO of Circle, indicated that the SEC would approve Bitcoin ETF applications as the crypto markets come of age.
He made the statements at the World Economic Forum (WEF) and focused on recent developments in South East Asia, noting Hong Kong's policy progress.
ProShares Bitcoin Strategy ETF (BITO) Inflows Increased Substantially
In related news following recent ETF applications, the "ProShares Bitcoin Strategy ETF (BITO)" experienced massive inflows, with $65.3 million coming last week alone.
Coinbase Challenged the SEC's Legal Authority
The drama between Coinbase and the SEC reached new heights. The cryptocurrency exchange filed a motion that hit back at the regulator's legal boundaries.
Coinbase sought to dismiss the SEC's suit and asserted that the regulator lacked the authority to come after it, even if the allegations were true.
John Reed Stark, a former SEC Attorney, admonished the cryptospace to focus on legal issues rather than cast aspersions against Chairman Gary Gensler's person.
"Coinbase Advanced", a product that offers up to 4% yields on USDC tokens, was launched. Coinbase also reiterated the launch readiness of "Base" its Layer-2 network.
Bittrex also filed a similar lawsuit asserting Congressional permission to classify cryptocurrency tokens as securities.
CME Group Revealed ETH/BTC Ratio Futures Launch Plans
CME Group, the derivatives behemoth, disclosed an ETH/BTC ratio Futures product launch plans after seeking regulatory approval.
In a statement, the Group alluded to corresponding correlations between the two top cryptocurrency tokens and indicated that the futures will get settled in cash rather than the underlying instruments.
Court Ordered Kraken to Give the IRS User's Data

The Southern California District Court ruled that Kraken should provide user data to the IRS. The order came after months of legal wrangling over the issue.
The court ordered the crypto exchange to provide the details of users who had executed over $20,000 in annual transactions, plus wallet addresses and transaction hashes.
Nevada's Regulator Filed for Prime Trust's Receivership
Things continued to go downhill for Prime Trust as the Nevada Financial Institutions Division filed a receivership request at the Las Vegas Eighth Judicial District Court.
The state regulator had previously ordered the crypto custodian to cease activities following insolvency reports and sought to seize all assets, including tokens, software, infrastructure, and documents.
North Carolina's House of Representatives Passed a Crypto Feasibility Study Bill
In a bipartisan vote, North Carolina's House of Representatives passed a bill, "HB 721", to mandate the State's Treasury department to commission a study that covers all aspects of gold bullion and virtual currency operations.
The bill also considered the impact of such holdings to act as an inflationary hedge.
Gov. Roy Cooper (R) could sign the bill into law or strike it down once it gets passed by the State Senate.
The state had previously signed and passed "anti-CBDC" legislation.
Celsius Network Received Approval to Convert Altcoins to Bitcoin/Ethereum
Celsius users may soon smile as the New York Southern District Court approved the exchanges' Altcoin conversion plan to Bitcoin or Ethereum tokens.
The Court assented following negotiations between the SEC and Celsius.
Litecoin Prices Jumped as Halving Event Approaches
Since the next blockchain halving event for the once-proposed "Bitcoin-killer" Litecoin (LTC) will take place on August 2, 2023, the price of its token has seen a significant increase. Block rewards for Litecoin will drop from 12.5 LTC to 6.25 LTC.
Kaiko: XRP is Q2's Third Most Traded Crypto Token
Despite its legal challenges and other issues, Ripple Lab's XRP token stole the show in the cryptospace. XRP was the top performer in trading volume, behind Bitcoin and Ethereum, per Kaiko data.
The ongoing legal dispute between Ripple Labs and the SEC was the main reason for a large portion of the trading activity.
TRM Labs: More Tokens Lost to Ponzi Schemes Than Stolen in 2022
A report published by TRM Labs, a blockchain intelligence firm, indicated that the tokens lost to bad actors in 2022 topped $7.8 billion compared to $3.7 billion that got lost via hacks and exploits.
Tron replaced the Bitcoin network as the blockchain of choice, while about $2 billion got lost through cross-chain bridges.
Voyager Attorneys Charged Over $1 Million in April Legal Fees
Things couldn't be any worse for Voyager Digital as reports emerged that its April legal bills hit $1.1 million.
Per media reports, Kirkland & Ellis, popular crypto bankruptcy attorneys will be paid the said sum for its services to the submerged crypto lender.
In related news, another troubled exchange could be set for a reboot, with media reports hinting that FTX is on the hunt for investors.
There may only be one problem with that though: FTX is still in the red, with over $2 billion lost, and the legal issues are far from over.
---