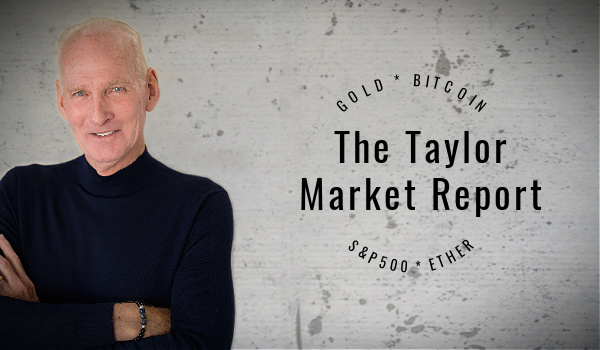 Bill Taylor is taking a well-deserved vacation this week and will return to publication the week of 8/21.  In the meantime, you can check out all his prior reports here 
-and-
Read his prior report for the week of 8/8/23 below…….
---
Common Sense for Uncommon Markets
By Bill Taylor, Contributor/CIO-Entoro Investments
---
The opinions expressed below are my own & do not represent those of Entoro Investments, Digital Wealth News or any affiliates.  Any financial advice included in the column is for entertainment purposes only.



Bullish for week of 8/8/23
BTC | ETH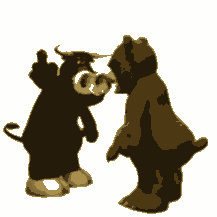 Neutral for week of 8/8/23
GOLD


Bearish for week of 8/8/23
S&P 500  

8/8/23 Closing Prices:
BTC: $29,419.52 (+$361.28) | (+2% change Tue-Tue)
ETH: $1,837.38 (+$18.43) | (+.003% change Tue-Tue)
Gold: $1,907(-$12.00) | (-1% change Tue-Tue)
S&P 500: 4,499.38 (-19.06) | (-1.7% change Tue-Tue)
---
Looks like some summer activity. Bears decided to take a pool break, get out of the sun and do what they do best; SELL. BTC and ETH bulls woke up from a nap and are doing what they do best; BUY. Gold bugs………well they are doing what they do best, too; Nothing.
So what's up? Well, Fitch Ratings downgraded the U.S. credit rating to AA+ (no more AAA), Moody's just downgraded some banks, the CPI (consumer price index) and the PPI (producer price index) are both expected to show an uptick in inflation (Thur and Friday respectfully) AND the SEC may just approved a spot bitcoin ETF next week. Pretty cool and enough to get market participants off the beach.
So, let's tackle the BITCOIN ETF thing. First, I am, and have been, extremely bullish on BTC (actually since August 2016, thank you) and continue to be. If the SEC actually approves a spot ETF, bitcoin SHOULD get a big push up. If they postpone a decision (kick the can down the road), bitcoin SHOULD pull back (shallow dip…..$28K?). If the SEC says no ETF, bitcoin (and ETH) SHOULD get a deeper dip ($25K and $1,800).
There appears to be more bad news a-coming for the S&P 500. Credit and bank downgrades are NOT bullish. Inflation has NOT been conquered. Interest rates are NOT going down any time soon. AND, stocks do NOT go up all the time. Reality equals a sharp selloff. Way too many bulls out there in investing land.
Lets face it. GOLD SHOULD be much higher considering all that's going on (war, geopolitical issues, election uncertainty, inflation, China deflation, etc). BUT, it's not. That SHOULD tell you all you need to know. Why be in GOLD? Why indeed.
Now, back to the pool/beach/mountains or nap. Its still summer.
---
ONCE AGAIN. INFLATION IS NOT DEFEATED. CHECK YOUR COMMODITY PRICES AND DON'T BE SURPRISED WHEN YOU SEE HIGHER INFLATION NUMBERS.
OH, A WAGE INFLATION, WHICH GETS LESS MEDIA COVERAGE, IS RAGING. NOT GOOD.
---
NEW TARGETS:
BITCOIN 2023…….UP……new all time highs

ETH 2023…………UP……..new all time highs

GOLD 2023……….??????????

S&P 500 2023……..DOWN…….DOWN……DOWN……...LOOKING AT 3,250
Current trading positions: 
 LONG BITCOIN
 LONG ETH
NEUTRAL GOLD
SHORT S&P 500
---
We compare the price of Bitcoin, Ethereum, Gold & the S&P 500. We use the CME Bitcoin Indexes (BRR & BRTI) and the CME Ethereum Indexes (ETH_RR_USD) & (ETH_RTI_USD) for reference as well as the London Bullion Market afternoon price settlement on the digital assets & gold.
---
Bill Taylor is CEO of Digital Wealth News and an advisor to Entoro Investments. He is widely published & quoted in financial media and an international expert on markets and BTC, ETH, Gold & SP500.
His opinions are solely his own and for informative purposes only.