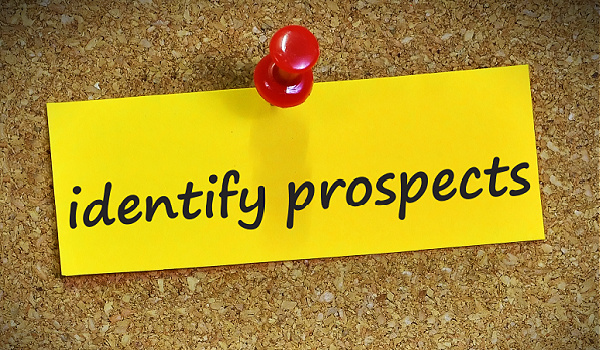 ---
To succeed as a financial advisor, you need a strong client base – and that takes time and effort to build and maintain. In fact, research suggests it takes an average of eight touch points to convert a prospect into a sale – making it a particularly arduous process.
Fortunately, thanks to advances in technology, prospecting isn't half as painful as it used to be. Not only are there new tools designed to help you more effectively engage potential prospects, but you can do so faster than ever before.
In the article below, the team at TIFIN Clout shares some of the latest innovations in marketing technology (MarTech) that can help you creatively jump ahead of the curve.
Marketing Automation
Marketing automation is integral to managing modern marketing processes. This type of automation uses software (and in the case of TIFIN Clout, Artificial Intelligence) to automate marketing tasks such as email, social media, and more. This is important not just for the sake of efficiency, but also to provide a more personalized experience for prospects and clients and intelligent targeting that increases the chances of people engaging with your content.
Voicemail dropping
Back in the day, cold calling was extremely time-consuming. Not only did it take hours to phone a list of potential prospects, but the vast majority of the time those calls went to voicemail, forcing financial advisors to both listen to the voicemail message and leave a 30- to 60-second sales pitch after the beep.
Voicemail dropping has changed all that. Today, you can pre-record a voicemail message and, when a call eventually goes to voicemail, you can select that pre-recorded message with a single click in your dialer and quickly move on to the next call.
This tool is ideal for cold prospecting, allowing you to save hours over the course of a day. That said, warmer leads will likely benefit from a more personalized approach.
Auto dialers
Auto dialer software is another tool that's made the cold-calling experience a little easier. As the name suggests, it eliminates the need to manually dial individual phone numbers by automatically dialing numbers from a predetermined list. If a caller ultimately picks up, they'll be greeted with a pre-recorded message and ultimately directed to you. Otherwise, the system will use voicemail dropping to leave a pre-recorded message.
Typically, to use auto dialer software, you'll need a computer, voice modem, and active telephone line – and a subscription with a software as a service (SaaS) provider. In some cases, these software services may include the necessary hardware in their offerings, while others may work with the hardware you have. Many also provide cloud-based services and can even integrate with your existing customer relationship management (CRM) software.
Texting services
If email is part of your prospecting process, you likely understand first-hand how difficult it can be to achieve a decent open rate. Today, people are inundated with emails and getting prospects to open yours is an incredibly challenging feat.
To get around this, a growing number of businesses are relying on text messages – or SMS marketing – to get in front of potential prospects. Unlike email, these messages are opened much more frequently – reportedly as high as 98% of the time and typically within a few minutes of sending them. Additionally, they give recipients an opportunity to easily reply at their convenience, offering effortless two-way communication.
To integrate texting into your prospecting process, you'll need an SMS marketing app. This tool can be connected to your calendar, marketing list, or other integrated app and will allow you to send automated messages and personal (or automated) replies.
LinkedIn automation
LinkedIn is an excellent way to find prospects, but it can also be time consuming. Combing through search results takes time – as does sending connection requests, adding personal notes, and crafting personal messages.
Fortunately, there are automation tools to help with this task too, allowing you to automate both your prospecting and outreach activities and scale your efforts. These services typically require you to purchase LinkedIn Navigator, at which point they use your account to look at profiles, send connection requests, and send personalized-but-automated messages to your predetermined prospect list.
Kick it up a notch
Today's technologies can save you time and enhance the prospecting process in countless ways. But to increase your chances of transforming those prospects into clients, you need a way to personalize your interactions.
TIFIN Clout helps you engage your prospects with targeted insights through a growth marketing solution that complements current prospecting technologies by helping you reach specific audiences through hyper-personalized digital marketing campaigns.
---
To learn more about Clout's fintech marketing solutions, visit https://tifinwealth.com/clout/ or schedule a demo here.