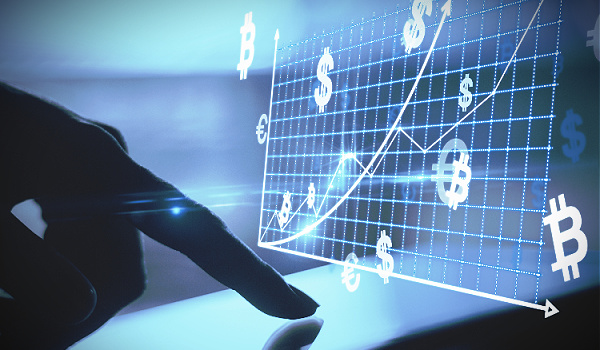 ---
Though the numbers showed a mixed picture of the American economy, the industry remained upbeat with lower unemployment.
Bloomberg went on the offensive with a new set of FX tools. Mastercard wants to become the "master" of the CBDC game with a new partner program (so it seems).
Payment innovations continued to rule as hospitality-focused solutions sprang up everywhere.
Plus, jewelry valuations for insurance can now occur digitally (diamonds are forever, anyone?).
This is your week in digital wealth!
---
WealthTech, RegTech, Regulatory, and Treasury
Bloomberg L.P.
Financial software behemoth Bloomberg unveiled a set of new FX pricing tools to improve the trade process.
The tools are available on Bloomberg's "FXGO" trading platform via its MISX reporting tool.
"MISX Price Quality Analytics" enables market participants to understudy price intelligence per counterparties and execute decisions based on available data.
Securities and Exchange Commission (SEC)/Managed Funds Association (MFA)
The MFA and 15 other industry groups requested a 60-day reprieve as the deadline for public comments on the SEC's proposed rules regarding predictive analysis tools came to a close.
The regulator proposed the rules to help identify conflicts of interest and other risks in analytics models.
Hong Kong and Shanghai Banking Corporation (HSBC)
As ETFs become a buzzword everywhere, the banking behemoth HSBC announced the launch of its ETF servicing product ("ETF Platform Solutions").
ETF Platform Solutions comes with everything issuers need, plus an ETF Order Management System (OMS) deployed by funds solution giant Calastone.
Invest Inc.
Financial market solutions firm Invest Inc. unveiled an AI-powered "junior analyst" bot that offers users insights allowing for improved and efficient decisions.
Crypto, Blockchain, and Digital Assets
Mastercard
Payment behemoth Mastercard stepped into the CBDC conversation with the launch of its "Mastercard CBDC Partner Program."
The "Mastercard CBDC Partner Program" has leading crypto firms as partners, including Ripple Labs, Fireblocks, and Consensys.
Binance/Checkout.com
Things continued to sour for crypto giant Binance with the termination of its agreement with Checkout.com.
Per media reports, Checkout.com ended the relationship that started in 2022 to launch "Bifinity" (a.k.a "Binance Connect"), its fiat-to-crypto solution.
OpenSea
OpenSea, the leading NFT marketplace, created an optional option for creator royalties as a part of sweeping moves.
The announcement was met with skepticism and criticism from the NFT community.
OpenSea also suspended support for the "BNB Smartchain", Binance's smart contract-capable blockchain.
FinTech, Personal Finance, and Apps
LendingPoint
Automated credit solutions ecosystem LendingPoint unveiled its
personal financial health and management tool.
The tool is free for all its customers and helps to improve saving and spending habits, including achieving financial goals.
LendVia
Personal loan company LendVia announced enhancements to its loan product.
Loans can now be created and tailored with individual choices and goals, flexible terms, friendly interest rates, and a straight-through application process.
Lyric.ai
Payment accuracy upstart Lyric launched its "AI-as-a-Service (AI-a-a-S)" (LyricIQ) product designed to help key players in the healthcare industry improve payment processes.
LyricIQ vertically integrates ecosystems by collecting data and can predict trends and insights.
MarginEdge
B2B customers in the restaurant industry can now make payments on the go with the launch of mobile bill payments by MarginEdge, a leading industry solutions firm.
"MarginEdge Mobile Bill Pay" has extended features, including free and unlimited transfers (outside monthly fees), cash flow management tools, and ACH functionality.
Selfbook/Affirm
In related news, leading hospitality-focused payments firm Selfbook announced its partnership with Affirm, a premier FinTech company.
The cooperation enables hotels within Selfbook's ecosystem to activate Affirm as a payment option.
Banking, Payments, and Infrastructure
PayJunction
Payments processing firm PayJunction launched its "No-code Payments Integration™", a free browser extension that enables straightforward deployments within cloud ecosystems.
The tool enables developers and business owners to become payment-ready on the fly.
SIGNiX
The wealth management industry got boosted compliance-wise with the launch of a digital signature product by SIGNiX (Compliance Lock).
The solution goes beyond the signing process and tracks audit trails from day one, including side-by-side integration with other ecosystems.
DataVisor
As the FedNow real-time payments system gains ground, fraud prevention firm DataVisor revealed its new product (" Real-Time Payments Fraud Solution").
The AI-driven "Real-Time Payments Fraud Solution" deploys an ever-evolving learning framework based on an instantaneous engine.
REtech, InsurtTech and Investing
Duck Creek Technologies/Artigem LLC
Property and Casualty (P&C) InsurTech solutions provider Duck Creek Technologies unveiled its collaboration with Artigem, a leading jewelry solutions firm.
Per the cooperation, Duck Creek's ecosystem is integrated with Artigem's "SpeedCheck", enabling the near-instant valuation of items and improving their underwritten values.
IVANS Insurance Solutions/InsureZone
Leading insurance distribution ecosystem, IVANS unveiled its partnership with InsureZone, a premier InsurTech platform.
The collaboration enables InsureZone's integration with IVAN's distribution platform, providing carriers and agencies with matching opportunities.
Golden Bear Insurance Company/Guidewire Software, Inc./Accenture
California-based Golden Bear Insurance Company revealed its deployment and integration of the "Guidewire ClaimCenter" within the cloud-based environment of the InsurTech firm.
The deployment received support from Accenture, a "Guidewire PartnerConnect Consulting Global Premier member."
---