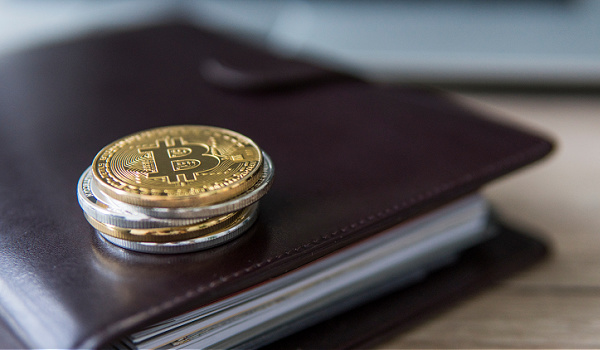 ---
Crypto prices seemed to set off in one direction: south.
That didn't dampen the enthusiasm of the diehard "cryptonians".
The ride is a part of the process!
Coinbase scored another win for the industry with NFA approval for futures.
Sam Bankman-Fried would rather stay in a courthouse than in jail.
Plus, is the SEC playing politics rather than doing its everyday business of regulating?
Time will tell.
These are your decentralized diaries!
---
Bitcoin Crashes to $25k, Altcoins Remain in Chaos
Following selling pressure, Bitcoin prices slid from a $29,462.95 high to a $25,409.11 low. As of 8/21/23, Bitcoin is at $25,932.28.
The fear, uncertainty, and doubt (FUD) pervaded the altcoin space, with Ethereum (ETH) at $1,658.85, Polkadot (DOT) at $4.41, Solana (SOL) at $20.82 and Avalanche (AVAX) at $10.34.
Coinbase Received Bitcoin, Ethereum Futures Permission From the NFA
The cryptospace scored another big win.
The National Futures Association (NFA) approved Coinbase's Bitcoin and Ethereum futures application.
In related news, Solidus Labs, a New York-based digital asset transaction monitoring firm, identified over 500 scam tokens on Base, the Layer-2 blockchain backed by Coinbase.
Coinbase also received massive support from the legal community in its ongoing case with the SEC.
Six legal experts submitted "amicus briefs" in support, with an additional one filed by Senator Cynthia Lummis (R-WY).
Sam Bankman-Fried Requested Weekday Freedom to Enable Defense Preparation
Sam Bankman-Fried, the former CEO of bankrupt cryptocurrency exchange FTX, continued to push for some relief with a request to spend his weekdays at the Manhattan Federal Courthouse.
His lawyers also requested the Judge to grant internet access to enable him to prepare for his defense.
Prosecutors also amended indictments to include SBF's use of $100 million donations in stolen customer funds during the 2022 midterm elections.
SBF faces two trials: one in October this year and the other in March 2024.
In related news, FTX had to adjust its motion for settlement after an objection from its U.S. trustee.
The new refiled proposal will add the trustee as a noticed party and reduce claims values to $7 million from $10 million.
The Federal Reserve also sanctioned Farmington State Bank and FBH Corp., its holding company, over ties with FTX-linked entities.
Farmington State Bank is a small financial institution that received $11.5 million in investments from the FTX-linked Alameda Research.
Ethereum's "Holesky" Testnet is Set for September Launch
If everything goes according to plan, Etehreum's "Holesky" testnet will go live as developers transition from the Goerli testnet, which will cease functionality in 2024.
Holesky will work alongside the Sepolia testnet, which replaces Goerli as the primary sandbox for the Ethereum ecosystem.
Ripple Labs Opposed the SEC's Appeal
The ongoing case between the SEC and Ripple Labs, the company behind the XRP token, took an interesting turn. Ripple filed a motion against the regulator's interlocutory appeal.
Ripple disputed the SEC's filing by arguing that it distorted the application of the Howey test, which has been the rule for determining securities since 1946.
The Crypto Community Accused the SEC of "Fake" Bitcoin Spot ETF Opposition Letter
The crypto community was up in arms with the emergence of an anti-Bitcoin ETF letter sent by Better Markets, Inc.
The letter against Fidelity Bitcoin ETF contained false statements (according to the crypto community).
Plus, accusations of conflicts of interest emerged.
SEC chairman Gary Gensler was accused of meeting with Better Markets executives nine times since his appointment in 2021.
Dennis M. Kelleher, Better Markets CEO, was also on President Joe Biden's transition team for "finreg agencies".
Gensler was the chairman.
Celsius Creditors to Hold Vote Over Asset Sale
Creditors to Celsius, the bankrupt crypto lender, may soon smile again after a Judge approved a disclosure statement and voting plan.
Ballots will be distributed from August 24th, 2023, with the voting date set for September 22nd, 2023. The bankrupt crypto lenders' assets could be sold to the Fahrenheit Group if the vote is successful.
The FDIC Identified Crypto Risks for Banks
The Federal Deposit Insurance Corporation's recently released "Risk Review 2023 report" included rising risk for banks that engage in crypto-related activities.
According to the top insurer, systemic risks include legal, market, and operational factors.
Also considered was the novel nature of the crypto industry alongside its volatile nature.
The report also highlighted actions taken to protect the banking industry, including notification of crypto-related activities by regulated institutions.
FBI Filing Showed $1.7 Million in Crypto Confiscations
A recent FBI filing shows $1.7 million in crypto seizures between March and July.
The filing indicated seizures of Monero ($20,000), Ethereum ($800,000), Bitcoin ($147,000), USDT ($307,000), Solana ($959), BNB ($423), DAI ($469,000), and DOGE ($200).
A Court Upheld Tornado Cash Sanctions
A Federal court upheld Treasury sanctions against the well-known crypto mixer Tornado Cash.
The government can penalize the organization under the International Emergency Economic Powers Act, per Judge Robert Pitman.
OFAC sanctioned tornado Cash last year because of the money laundering activities of Lazarus Group, linked to North Korea.
Several crypto enthusiasts opposed the move.
---