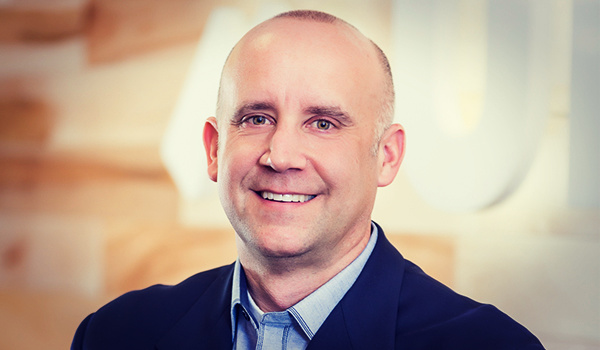 ---
By Eric Clarke
Dear Reader,
In the weeks ahead, I'll be conducting a series of Q&As with Orion's subject matter experts around the four pillars of our tech-enabled fiduciary process: Prospect – Plan – Invest – Achieve.
For the first installment, I spoke with Dr. Daniel Crosby about the role behavioral psychology plays in helping advisors Prospect for new clients. Dr. Crosby is a renowned psychologist, behavioral finance expert, and Chief Behavioral Officer at Orion. He is the author of The Behavioral Investor and The Laws of Wealth, and launched the terrific podcast Standard Deviations.
---
Eric Clarke: Thank you, Dr. Crosby, for joining me. I've been a fan of your podcast for some time. Let's frame our conversion appropriately when discussing behavioral finance and prospecting.
First, how should we define the term "behavioral finance?"
Dr. Crosby: When I use the colloquial term "behavioral finance," I define it as finance that accounts for the messiness of humankind. If you look back to the original finance models, like the Capital Asset Pricing Model, they look at human beings and markets through the lens that everything is rational.
But these models don't account for the messiness of you and me.
Eric Clarke: And there's no such thing as a "perfect" investor. So, can you talk about why measuring behavioral elements is important in the area of client prospecting?
Dr. Crosby: I believe the behavioral element is the last stand that advisors can make to add value to their clients. Many advisors frame their value in helping clients outperform the market and beat low-touch robo advisors.
But there is more to the advisor-client relationship than market returns. One of the first things advisors need is an intellectual scaffolding to understand human behavior.
Prospects are a diverse bunch. So are their concerns and fears about the future. Advisors need to address these behaviors to help people make better decisions.
Eric Clarke: You've noted that humans are not rational. Should this be considered a weakness to address in prospecting, or something to highlight as a potential advantage in helping a client reach their financial goals?
Dr. Crosby: I think it's important to examine the history of psychology. For 100 years, psychology studied what makes people angry, flawed, or what makes them bad. In the last 30 years, we've pivoted to focus on what makes people happy or what makes them great leaders.
So, if someone is addressing this weakness head-on, an advisor can position himself or herself as a behavioral coach. This is the practice of helping investors understand the intersection of psychology and finance. Advisors can coach prospects on how to spend their money in ways that are more fulfilling. Who doesn't want to be a better decision-maker or a better philanthropist?
Eric Clarke:  But how and why do you believe that advisors should be prospecting in this economy? And what role does technology play in prospecting during a pandemic?
Dr. Crosby: Now is the time to be engaged. A time of great emotion tends to make memories stickier than memories in more conventional ones. People will never forget if you reached out to help them through a very volatile time in their lives.
It's important to remember that there are many ways to develop your voice and authority beyond traditional, face-to-face prospecting efforts. Advisors can project their authority through podcasts, blogs, or writing for financial media outlets. And they can find creative ways to bridge the digital divide.
As an example, my advisor recently sent me a pack of Bingo cards. She had a virtual Bingo night with clients, and we all got our kids together. We all weren't together, but it was memorable. I felt cared for and I will remember that she reached out. Anything you can do to make a virtual interaction more tactile, engaging, or communal will leave a very powerful impression with prospects.
---
Next week, we'll complete Part II of my conversation with Dr. Daniel Crosby.
We'll discuss planning with new clients, the importance of luck and behavior in planning, and behavioral modifications that technology can provide to help clients succeed. Be sure to check back next week at Digital Wealth News.
Thanks for reading,
Eric
---
Eric Clarke is founder and CEO of Orion. Connect with him on LinkedIn or follow him on twitter at@EricRClarke.